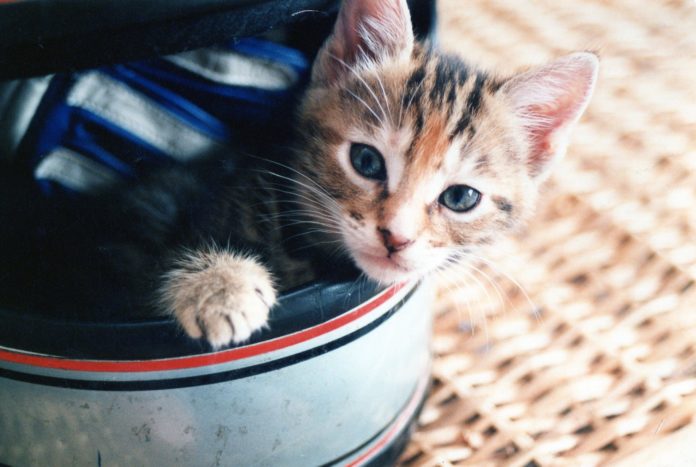 A cat cafe—yes, a cat cafe—might be coming to Baton Rouge later this fall.
The organizers behind Sam's Badass Cat Cafe, the proposed cat-friendly tea-and-scone joint and cat adoption site, have set up temporary office space on South Acadian Thruway—between Capital Heights Avenue and Government Street—as they hope to open a permanent location in Mid City.
"As of now, we are looking at the feasibility of having a cat cafe in Baton Rouge, including a working partnership with a local cat adoption service," says Lynley Farris, the social media director for Stun Design, which is behind the cafe's Facebook page.
Billed as a "spur-of-the-moment idea based on a global trend," Farris says cat cafes have been popping up in New York and Japan. There are currently 110 in North America, including one—The Crescent City Cat Club—in New Orleans.
Farris says that the cafe's backers thought Mid City would be a good test market for the concept in Baton Rouge, adding the team has reached out to Cat Haven for a partnership.
Though backers are aiming for a late fall 2018 open date, Farris says setting up shop has already been a "pretty complicated" process, leaving remaining details "up in the air."
"We do have the idea of a cat cafe as part of our business plan," says Wendy Decker, Cat Haven's executive director. "We're seeking a location and funding, and welcoming partnership opportunities."
Decker says plans for the idea, which has been in the works since the beginning of the year, are still in "very preliminary stages."