It's remarkable how selective Baton Rouge has become about embracing the greater good; suddenly the self-sacrifice concept matters when the issue is stopping the incorporation of St. George.

How many natural disaster bullets must Baton Rouge dodge before it gets smart about planning? A Smart Growth summit will offer advice on how to do it.
The Hunter and Joe Biden story harkens back to 1971 when Elaine Edwards, then wife of Gov. Edwin Edwards, was given money by a South Korean businessman.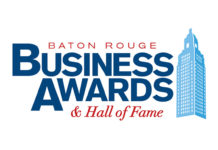 Beginning Oct. 1, Business Report will accept entries or nominations for its 2020 Business Awards & Hall of Fame. We're looking for successful entrepreneurs,...