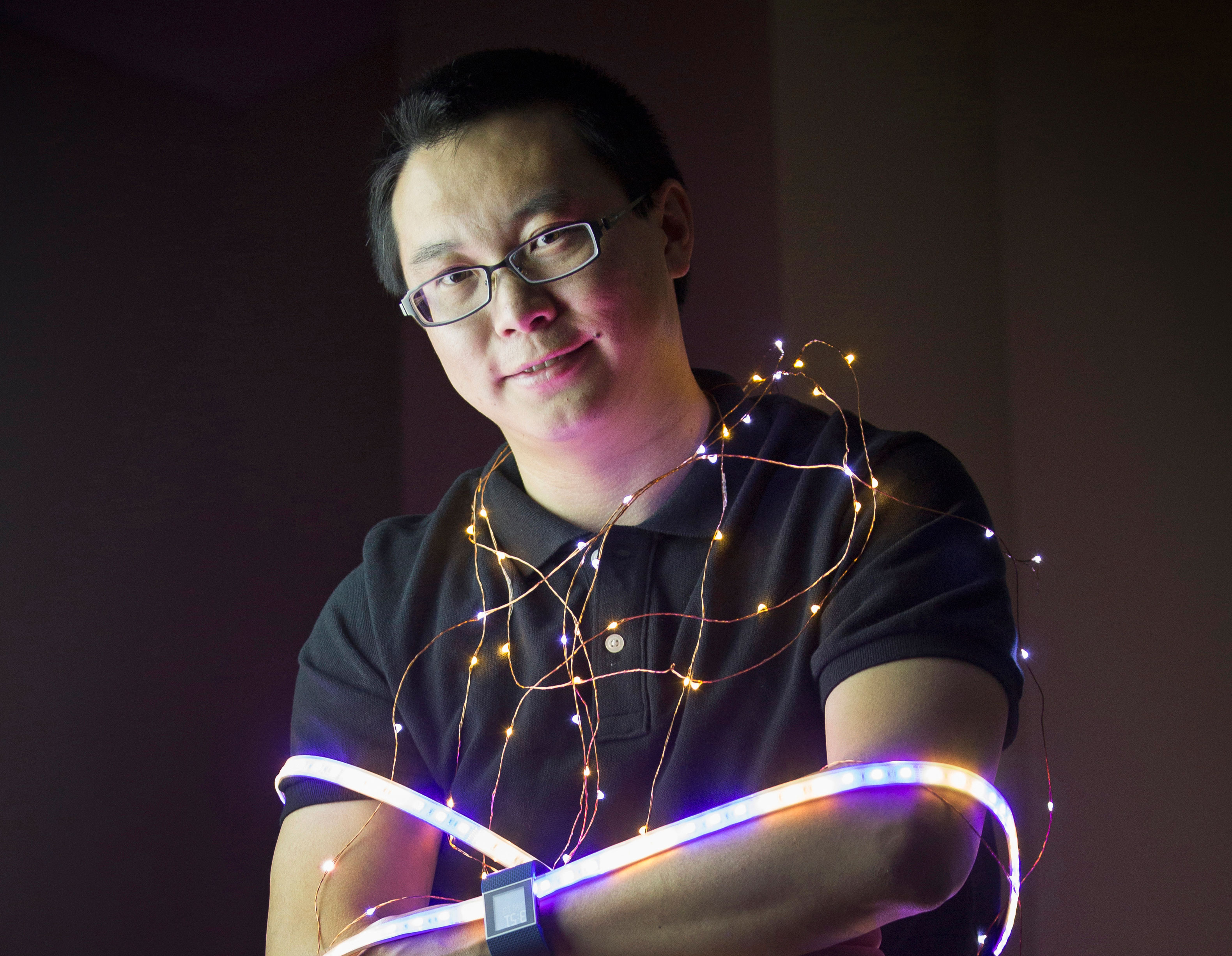 Bin Yu immigrated to the U.S. from China in 2007 after earning a scholarship to LSU, where he founded HitLights, an LED light company. (Photo by Marie Constantin)
---
Three hot demographic trends in entrepreneurship across the country—and in Baton Rouge.
Trend 1: Silver
Older adults are a growing segment of the national entrepreneurial population. Individuals ages 55 to 64 have gone from making up 15% of new entrepreneurs in 1996 to nearly 26% of all new entrepreneurs in 2016, which marks the highest growth of any age group.
LOCAL EXAMPLE: Ron Malone, 67, a retired LSU professor, is now co-owner and chief technology officer of AST Bead Filtration System. Malone invented and patented a water filtration system called bead filtration in the 1990s. That system became the basis for products now sold by his company. Asked why he decided to get into business after retirement, Malone says: "I've always gotten up every day and gone to work so it's hard to change the pattern."
Trend 2: Female
Women now make up 40% of new entrepreneurs in the U.S.—the highest percentage since 1996 when they made up nearly 44%. Yet the rate of entrepreneurship was still significantly higher among men, at 0.39%, than it is among women, at 0.23%, in 2016.
LOCAL EXAMPLE: Jenni Peters opened Varsity Sports shoe store in 2000. She now has three locations: Baton Rouge, Mandeville and New Orleans. Peters, a competitive runner while teaching marketing at LSU, noticed Baton Rouge didn't have a place to buy serious running shoes so she started her own. "Go-getter women—that's certainly something growing in Baton Rouge," she says. "My advice to women is to make connections and look for every opportunity. If it's not there, you have to create it."
Trend 3: Immigrant
Foreign-born entrepreneurs now account for almost 30% of new entrepreneurs in the U.S., up from 13% in 1996. Not only that, the rate of new entrepreneurs among immigrants of 0.52% is substantially higher than the native-born rate of 0.26%.
LOCAL EXAMPLE: Bin Yu immigrated to the U.S. from China in 2007 on a scholarship to LSU, where he founded his own business called HitLights, which supplies LED light strips, light bulbs and accessories. Yu says immigrants may be more inclined to start businesses because there are limitations to finding jobs for foreigners here on visas. "But the U.S. does a good job to encourage foreigners to be entrepreneurs," he says. "America is still one of the best places to achieve yours dreams because of the freedom here."