What can I do to promote healthy lifestyles among my employees?

Employees spend anywhere between one-third to half of their day at the office, so their surroundings at work are just as important as their home environments in helping to create a healthy lifestyle. Company leadership can play a role in encouraging healthy habits by providing incentives or even opportunities to take part in fun activities and group camaraderie. We asked three professionals with some success in their own offices to offer their advice on how to convince employees to stay healthy and be more productive.
—Emily Kern Hebert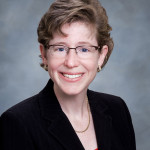 Deborah Sternberg
President and co-owner, Starmount Life Insurance Co./AlwaysCare Benefits
For businesses, healthy employees mean lower health care costs, fewer absences and greater productivity. Employers have to be committed to helping employees change their behavior, not just endorsing a healthy lifestyle. Here are a few tips to help employees maintain a healthier way of life.
Make sure employees have access to health information, including ways to improve their health. Promoting a healthier lifestyle means providing employees with a road map and steps to encourage better health decisions and change behavior. Don't forget about financial health and stress management. Financial wellness and coping with stress are important aspects of an employee's health and overall well-being.
Sponsor classes and educate employees. Whether it's weight loss, smoking cessation, personal financial basics or successful single parenting, employee classes are a wise investment. Encourage employees to be active during breaks and provide opportunities. This can be as simple as giving employees a map outlining walking trails around or inside the office building with estimated time of completion and the number of calories potentially burned.
Lead by example. A great way to promote a healthy lifestyle is to live one, and that certainly includes the company's leadership.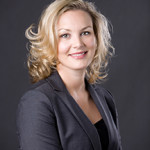 Layna Cook Rush
Attorney, Baker Donelson
For employees to adopt and maintain healthy habits, the employees must each see the value for themselves.
When an individual feels better physically or emotionally because they have changed their eating habits, started an exercise program or quit smoking, the personal reward is a strong incentive to maintain the healthier lifestyle.
Oftentimes, however, a catalyst is needed to encourage a change.
Incentive programs such as lower insurance premiums or challenges with cash rewards and prizes encourage employees to participate in wellness programs, but in my experience, continued, long-term commitment to healthy habits are the result of group interaction.
The camaraderie and accountability of a group setting is a great motivator. For example, at our office, a group of employees climbs the stairs or walks the parking garage together on its lunch break. The activity started as part of an incentivized wellness program but has continued because of the commitment of the group.
An employer can promote a healthy lifestyle among employees by providing opportunities and encouragement for group activities from which employees can then in turn gain knowledge and encouragement from each other.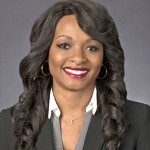 Kizzy Smith
Director of human resources, L'Auberge Casino & Hotel Baton Rouge
Providing your team members with the necessary tools to live a healthy lifestyle is important. At L'Auberge Baton Rouge, we promote healthy eating options in our team member dining room by offering free salads and fruit every day. Health fairs provide team members with the opportunity to explore their benefits, and property initiatives such as stress management classes help team members maintain good mental health.
Strive to make healthy choices easy and accessible but, most of all, fun. We recently held our first annual team member volleyball tournament to promote team building and an active lifestyle. Over 100 team members participated, and they are already looking forward to another tournament next year.
Additionally, we host an annual L'Auberge Loses Lbs competition, which encourages team members to reach a healthy BMI. Outside of the office, team members can participate with our L'Auberge Cares team at local walks and can join local gyms at a discounted rate.
Leadership involvement is crucial to promoting a healthy lifestyle in the workplace. Your executive team's participation in health initiatives will foster an atmosphere for team members to thrive in. With a combination of support from leadership, creativity and a passion for overall well-being, your team members will be well on their way to leading healthy lifestyles.