Best Places to Work in Baton Rouge: How to land your dream job

"What's your dream job?" The question seems simple. The answer? Not so much. Many professionals have a tough time defining their dream job, much less actually landing it. Whether you're a soon-to-be graduate, leaving a dead-end job or simply ready to make a career change, you're about to enter the job market at an interesting time. With new technology and opportunities available, there's more choice involved today. As the landscape changes, so do work values and career goals for both employers and job candidates. The job search should be more exciting than ever—or more anxiety inducing. To aid in your search, we've gathered local experts—human resources professionals, executive coaches and recruiters—to give their best tips for finding and achieving your ideal job.
THE EXPERTS
Devin Lemoine, president of Success Labs
Nancy Jo Craig, executive coach and executive director of the Capital Area Corporate Recycling Council
Craig Juengling, principal at Juengling & Associates
Missy Judice, recruiter at Postlethwaite & Netterville
Devin Bonner, senior manager of crew relations at Raising Cane's Chicken Fingers
Mimi Singer, executive director at LSU Office of Human Resource Management; and Brigette Monistere, executive recruitment manager at LSU Office of Human Resource Management
Carey Foy, Louisiana Workforce Commission deputy executive director
Yvette Marsh, LSU Foundation senior talent management director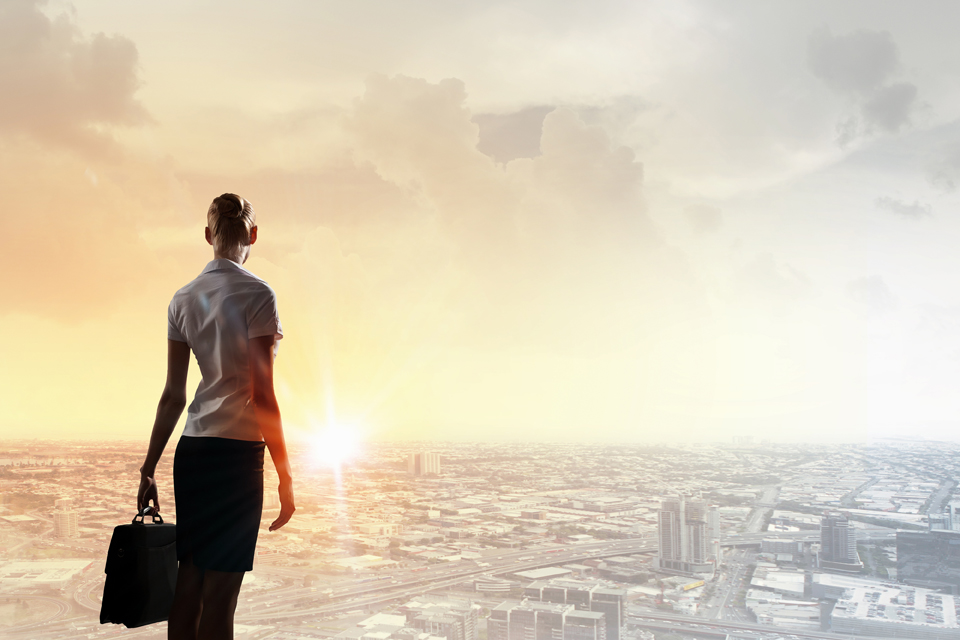 EIGHT TIPS FOR NAILING IT.

1. Think about what your dream job looks like.
Your definition of a dream job can often depend on where you are in life. Take time to think about your talents, interests and aspirations, but also about what you value in life. Is it money, time, flexibility, making a difference, autonomy, a chance to create something new? "For most people, dream jobs have less to do with a specific job title and more to do with the right company culture, work situation, the actual work you get to do, and rewards that mean something to you," says Devin Lemoine. "Sometimes that's a job with an acronym as a title —CEO, CFO, COO—but in today's world it can mean a startup, your own company or even stringing together multiple freelance gigs."
2. Know the "must haves" and the "deal breakers."
Work-life balance means different things to different people. What might be ideal for your schedule and family situation might not work for someone else. "Write down your list of 'must haves' in a job and another list of 'deal breakers,'" says Missy Judice. "Then research companies you believe might fit your 'must haves' list." Yvette Marsh adds that it's also important to ask yourself the right questions: How much of your time do you want to spend at work? How important is money to you?  What type of organizational culture encourages your best performance?  What type of colleagues sparks your creativity?
3. Find your dream employer.
Don't narrow your focus down to just your dream job. Look for your future boss. "Finding a destination employer that offers you an opportunity to grow, be actively engaged and contribute beyond your job description goes a long way toward the job of your dreams," says Craig Juengling. Locate two to three companies you would like to work for, identify a leader at each and decide if you would value working with them. "Send an authentic email or letter that accurately reflects not only your passion for the work, but how you can specifically add value to the organization," Marsh says. "Close with a request to meet to discuss in more detail, or at the very least, to obtain industry advice."
4. Never underestimate networks.
The days of scouring newspapers and circling classified ads are behind us. Most job listings are on the web today, but usually only discovered through word of mouth, or social media, say Mimi Singer and Brigette Monistere. Use your networks to find potential jobs, but also to engage your contacts to learn what employers are looking for in job candidates. "Join organizations like Forum 35, the Rotaries in our region or your preferred professional association, and be active in it," Juengling says. "Make it a point to connect with influencers who can share their workplace stories that help you identify your dream employer." And if you don't have a LinkedIn profile, create one, says Judice. "Recruiters are looking at it daily."
5. Do your research.
Today, dream jobs can sometimes be found at the click of a button. Get online and search for lists of the best companies to work for in a certain area. You could also search for specific work values that matter to you, such as jobs with flexibility. Pick out the ones that spark your interest. "Go to the company website and read their corporate values and their view of things like work-life balance. If it is not discussed, there's your answer," says Carey Foy. But don't stop there. Look up people who work there or who do work with the company. Reach out to these people and ask questions.
6. Learn the company culture.
While doing your research, try to dig deeper. Much of the information you need to know can be found online. Explore a company's website and learn about its work culture. Discover the company values and determine if they are in line with yours. "Company policies and benefit offerings are a good start and can often be found simply by reviewing their website," Singer and Monistere say. "Talking to people who work there about day-to-day operations can also give extraordinary insight if the company is practicing what they are touting as their values."

7. Create your dream along the way.
If you already have your dream job pinned down, you may be the exception. Many people don't know exactly what they want to do in life right away. Your dream job may be something you have to create while working at your current job, says Nancy Jo Craig. "Talk to people about what you love, network your ideas, and use social media. If your dream job is working in conservation, then volunteer or intern at a local organization. These can often turn into full-time jobs, or you will at least have something relevant on your resume." As you develop and work toward your interests, you can mold your dream job in the process.
8. Be open to some serendipity.
In the search for your dream job, don't get too hung up on one particular position. If your focus is too narrow, you might miss out on other opportunities. It's good to have a plan, but life doesn't often go according to plan. "Most happy people that are living their dream job will tell you they could not have predicted the path or the outcome," Lemoine says. "My best advice is to be open to experiences, be curious, say yes, trust yourself, and build great relationships along the way to your dream job." Also, remember that your dream job could change over time, adds Craig. "What a dream job looks like to a 25-year-old may be very different than the dream job of a 50-year-old."
Acing the interview
The interview: It's a critical part of landing the perfect job. But acing it requires more than donning your best suit and offering clever responses. Our experts offer seven ways to prepare for the face-to-face.
1. Do your homework 
Learn everything you can about a company through their website or social media. Find out how long they've been in existence, how they got started, the products or services they provide and how they're involved in the community. "When an applicant can tell me exactly how we [Raising Cane's] have fulfilled our mission during one of their visits, I know they have a true understanding of the company and what we strive to provide to every one of our customers each and every day," says Devin Bonner.
2. Be confident.
Interviews can be nerve-racking. Work on building up your confidence beforehand. "Come to the interview with energy and enthusiasm," Craig says. Have your own questions ready, and be prepared to answer the interviewer's main question: Why you? "Sell your skills and talents but also how these fit within that specific organization."
3. Connect with the interviewer.
"My best advice is always to prepare for the interview and then connect on the interview," Lemoine says. You wouldn't have gotten the interview if you didn't already possess the skills and experience. Interviewers want to confirm this, but they also want to know if you're someone they could work with every day and someone who would fit in with the company. "So, get there on time and focus on connecting."
4. Ask insightful questions.
Prepare in advance by looking at an employer's website for their values and mission statement. "Ask them thoughtful, probing questions that demonstrate you looked deeper," Juengling says. For example, if social responsibility is a corporate value, ask them how you will be able to participate in furthering that value. Develop a "what's-in-it-for-them" mindset to show you want to further their goals.
5. Ask honest questions.
In addition to questions about what you can do for them, ask the questions you genuinely want to know about the company or job position. "You can even ask them what they enjoy about their job, what do they think is the best benefit offered by the company and where do they see themselves in five years with the company," Bonner says.
6. Tell your story.
"Our absolute best advice to any job seeker is to come to an interview prepared with at least three past scenarios: best success story, most difficult challenge that you overcame or your greatest learning opportunity," Singer and Monistere say. These stories can often be used in response to almost any interview question. Interviewers want to hear detailed answers that demonstrate your experience. The best way to do that is often through anecdotes of actual events.
7. Practice makes perfect.
Before going on a job interview, research questions that you might be asked for the particular position for which you're applying. Prepare and study your responses. "Ask a friend to interview you and give you feedback," Judice says. "Be able to give examples of your skills and how you used them in the workplace."
Six ways to make a great first impression
1. Be genuinely nice.
The best and simplest way to make a great first impression is to be yourself and have a good attitude. Make sure to smile. "Write down the names of your interviewers when they give them to you and use them in the interview," Foy says. "This is not a contest; it is a conversation. Relax and get to know the folks you are talking with." Don't fake it. Develop a natural relationship with interviewers so even if you aren't right for the job, they may think of you in the future for another position.
2. Mind your body language.
"Eye contact, squaring your shoulders to the speaker so you are parallel and smiling when you firmly shake hands all convey powerful messages," Juengling says. Maintain a personal space of three feet. Open your hands and arms. Use gestures to reinforce words, but don't overdo them. Lean toward the interviewer to demonstrate interest. No fidgeting. Remember: Eye contact is crucial. "Make sure your tone, cadence, body language and words all align to powerfully communicate."
3. Know your search committee before you meet.
When the interview is being scheduled, ask for the names of all interview participants and then research each one. "A simple Google search can tell you if the interviewer was recognized for an award, launched a noteworthy initiative or has been recently promoted," Singer and Monistere say. "It is always impressive when it's obvious that a candidate has done some research on us." It demonstrates a genuine interest in the interview and the employer.
4. Dress the part.
Plan your outfit ahead of time. You will never get a second chance to make a first impression. Dress like a professional. "Don't wear anything too tight, revealing or wrinkled," Judice says. Also, do not underdress. Dressing up shows you respect the opportunity and the interviewer, Foy says. "You won't lose points if you wear a suit in an open-collar company interview—but you will in the reverse."
5. Don't overdo fragrances.
Know how much cologne, perfume or scented lotion is too much. Zero to minimal is probably best because scents can be distracting in interviews, Bonner says. "They want to remember you for your interview, not the overpowering, lingering smell of your fragrance."
6. Show appreciation.
Thank-you notes are not a thing of the past and should not be forgotten. "A well-written thank-you note customized for each interviewer should be done within 48 hours of the interview," Singer and Monistere say. Emailed notes are acceptable as long as they are thought-out. In addition to showing appreciation, the note can serve as a way to communicate your continued interest in the position and your suitability for the role.