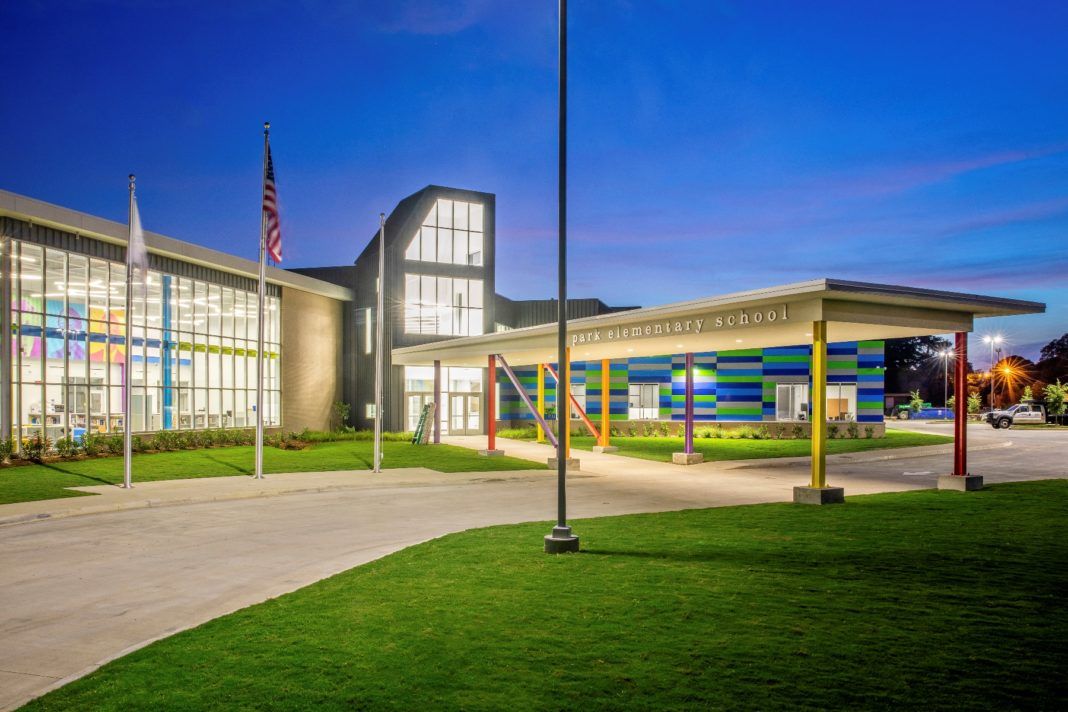 Park Elementary School, Baton Rouge
CATEGORY: Architecture
The design of this new elementary school is forward thinking as it relates to education as well as to the re-development of the neighborhood as a first step of an urban renewal. This 21st century design is not only a response to the public rejection of historical architecture and the pedagogy that was represented in the existing school building it replaced, but is now a community beacon representing collaborative relationships.
This building is not of a particular architectural style, but rather a modern design with personality creating a dialogue in the community. The design evolved from the concept that form follows function. An obvious and strong entry statement emphasizes the arrival point in a contemporary context.
As the first 21st century elementary school in the region, much thought went into creating spaces that optimize a child's learning environment. Expanses of glazing allow the building to be flooded with natural light, while offering the public a view into the school. In the media center, murals of historical icons are displayed for both the school and the community.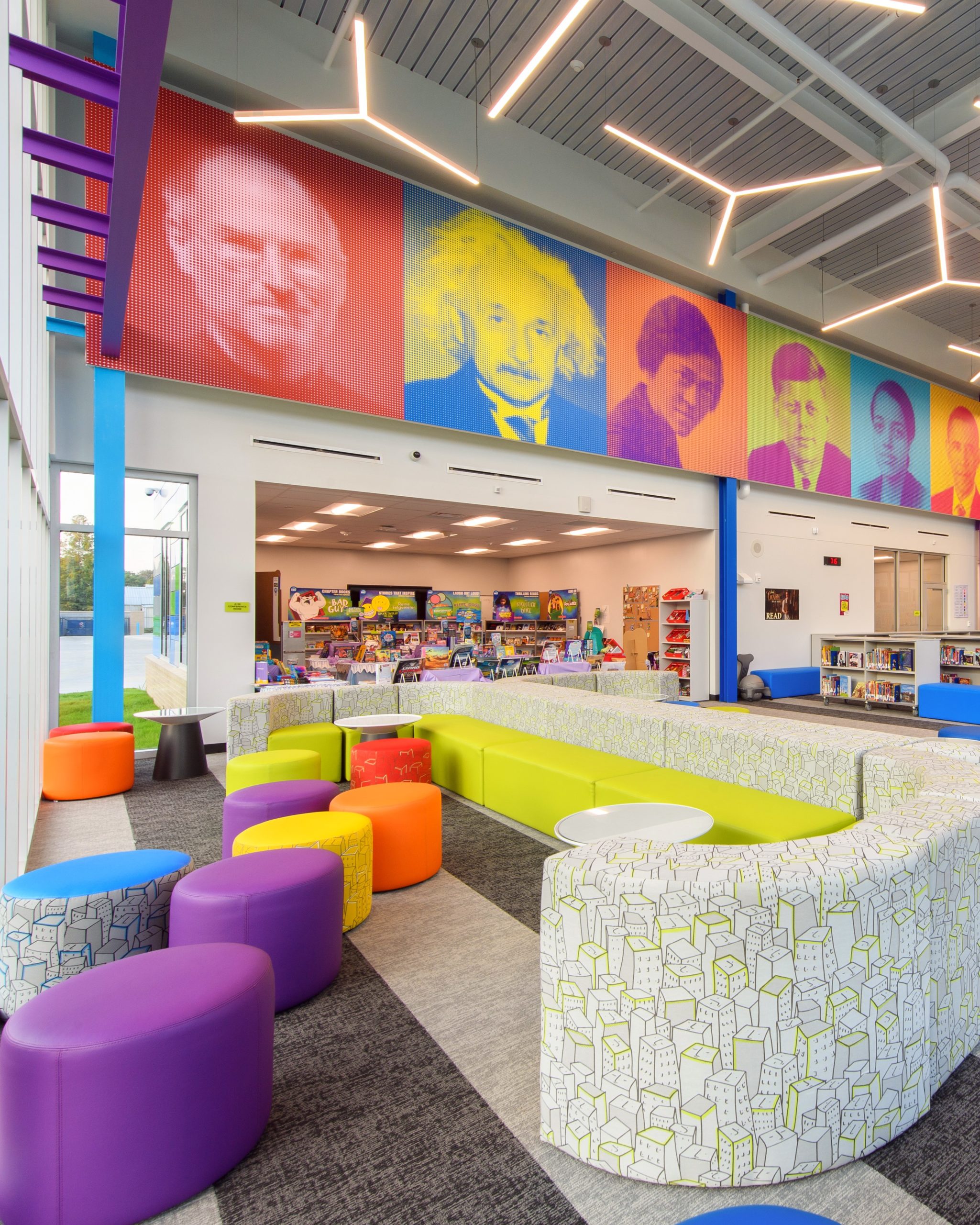 Like the exterior, the majority of the school's interior finishes are crisp neutrals punctuated by moments of purposeful color. These bright and playful colors are planned throughout the building on areas meant to draw the eye, inspire curiosity, and encourage collaboration.
Each of the seven grade levels is assigned a color from the light spectrum to create a visual mnemonic device to start introducing science concepts. Designated colors for each schoolhouse, emphasized at entry portals and floor treatments, form a rainbow of colors that identify each grade from the corridor and help children intuitively navigate back to their own schoolhouse.
The design team embraced the opportunity to make the school's outdoor spaces spectacular and enhance the ability to "learn everywhere."  Within the secure courtyard, turf-covered hills shaded by a colorful louvered canopy create an inspiring outdoor learning environment beyond the classroom. Students can engage their musical creativity with outdoor instruments. Interactive gardens demonstrate growth and support sustainability, and by opening a spigot at the bottom of the cistern, recycled rainwater pours into a scaled model of the Mississippi River, that winds its way through the playground area.
This comprehensive 21st century school design will profoundly impact a child's connection to learning for years to come.
---