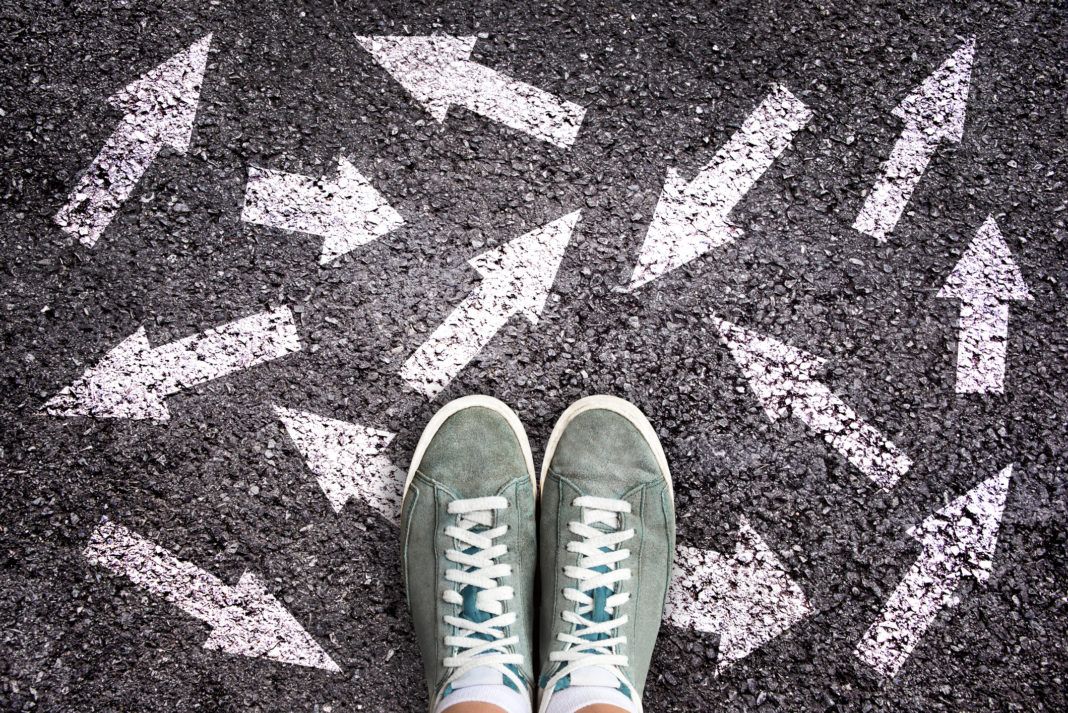 Sponsored by

By TS Holland, PhD
President and CEO of Franciscan Missionaries of Our Lady University (FranU)
The traditional model of higher education has steadily been receiving criticism for its increasing cost and decreasing relevance, but the traditional model has continued to dominate the higher education market, until now. The COVID-19 crisis has so violently disrupted every inch of every social and economic institution that non-traditional approaches to post-secondary education must at last be taken very seriously. It is no surprise that students and parents are re-evaluating their priorities when weighing their options for the next step after high school.
Due to the COVID-19 reality and the uncertainty surrounding it, expectations for higher education are shifting. So what should parents and students be looking for as they navigate the uncharted waters of what now promises to be a very different sea of college choices?
Prospective college students and their parents should examine several important factors, including, but not limited to the following:
Mission fit
Is there a good fit between the mission of the school and the student's personal values and interests? Student satisfaction is determined mostly by what admissions counselors call "fit," which in turn is among the most powerful predictors of academic success in college. So, when evaluating choices, pay attention, not so much to the obvious amenities or bells and whistles available on campus. Instead, check out the true nature of the institution, its personality, so to speak. Ask yourself, "Does the school stand for something meaningful? What values does the institution espouse, and do those values seem evident through the way they conduct their relationships?" Try to get a sense of whether or not the institution values each student for their basic humanity, and if students are supported and challenged to meet their greatest potential.
Relationships
What is the degree to which the faculty create meaningful, relationship-based learning experiences, both through the creative use of online methods as well as in face-to-face environments? Given that online education will likely have a prominent role in education at all levels next fall, prospective students should ask questions about the specific ways in which faculty teach in a remote and/or blended environment. They should ask about how faculty ensure authentic and fruitful interaction and how they encourage meaningful engagement, regardless of the delivery mode. Also, find out what kind of learning support is available, especially for some of the most challenging coursework.
Excellence in teaching
Does the school see teaching excellence as the faculty's top priority? Of course, prospective students will want to choose a school that places a premium on excellent teaching, rigorous coursework, and successful achievement of learning outcomes. Therefore it might be worth the effort to visit a few classes, both online and in a socially distanced face to face environment, if available. Look critically for excellence in teaching and learning regardless of course content or mode of course delivery.
Partnerships
Does the school emphasize active partnerships between and among other colleges and universities, businesses and community organizations? This is usually not one of the first issues people consider when looking at colleges, especially since parents and students have typically been more concerned about things like dorm room configurations, meal plans and football tickets. Nevertheless, an institution's partnerships are crucial considerations because they add real value to the students' college experience. First, close relationships with other colleges and universities provide important opportunities for seamless (and cost-effective) transfer of credits and/or matriculation to graduate programs. Second, institutions that have partnerships with local employers provide valuable opportunities for student employment, internships, service-learning experiences, tuition sponsorships and post-graduate employment.
Tuition assistance
There is no question that the COVID-19 crisis has placed a financial burden on individuals, families, businesses, organizations and government entities. It is, therefore, no surprise that the parents of college-going students (as well as the students themselves) are keenly interested in the cost of tuition when weighing their options. Unfortunately, too many of us look only at the posted tuition, without asking about the availability of tuition assistance, including private scholarships. Be sure to spend time with a financial aid counselor to get a clear understanding of the net cost of attendance, including tuition, fees, books, room and board, travel and all other related costs, together with all forms of applicable financial aid, both publicly and privately funded.

Outcomes
Finally, while the cost to attend college must be carefully considered, the return on investment, or ROI is even more important. The issue of return on investment is not new to higher education, but now more than ever, ROI is at the forefront of people's consciences as students and their parents consider their options. It is, therefore, critically important to investigate rates of post-graduate employment and/or placement in graduate programs. Ask to speak with program chairs or deans in order to learn more about opportunities to pursue particular areas of interest. Ask questions about what employers are looking for in graduates and how the institution prepares its students to meet employers' expectations. Ask also for acceptance rates to specific programs of interest and for pass rates in those programs that require licensure exams.
During these challenging times, priorities for higher education are shifting. Prospective college students and their parents are considering their options in a new light. Colleges and universities must be prepared to respond to new expectations as we work to educate and form graduates who are highly skilled and eager to meet the future needs of our ever-changing world.