Sponsored by

With updated information coming out every day on coronavirus (COVID-19), it is easy to be confused by what steps you should take to keep you and your family healthy. Below, we go through the do's and don'ts regarding testing for COVID-19.
Don't

 get tested if you have no symptoms. Here's why:
• There are still limited numbers of tests available and they need to be reserved for people who need them most.
• COVID-19 tests are effective only if a person is showing symptoms. People without symptoms may test negative (false negative result) even though they carry the virus and are asymptomatic. It's important to be testing only if you have symptoms.
Do

monitor your symptoms and call your doctor before you seek out testing.
• There are still specific criteria in place for those who need to be tested. Call your doctor before seeking out testing sites.
• Symptoms can be like flu or cold symptoms, and new or worsening cough, shortness of breath, fever or sudden loss of smell or taste . If you develop these symptoms or have been in contact with someone known to have COVID-19:
• Call the Ochsner COVID-19 Info Line, our free nurse care line at 1-844-888-2772
• For general information, dial the Louisiana hotline, 211, or text the keyword LACOVID to 898-211.
Do

 take actions to keep your immune system strong.
•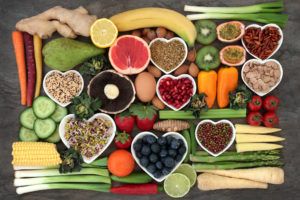 Managing your stress levels, getting enough sleep and eating a healthy diet can all help boost your immunity.
• Practice social distancing to help prevent the likelihood that you will become infected.
• Don't touch your eyes, mouth or nose. Virus particles that may be on your hands can infect your body through these entry points.
• Wash your hands. OFTEN. According to the Centers for Disease Control, handwashing can help prevent disease in yourself and in others. Follow these steps every time you eat, after you use the bathroom, and as often as possible.
Step 1. Wet your hands with clean, running water and apply soap.
Step 2. Lather soap in your hands, applying to the back, front, between your fingers, and under your nails.
Step 3. Scrub your hands for at least 20 seconds.
Step 4. Rinse your hands well under clean, running water.
Step 5. Dry your hands using a clean towel or air dry them.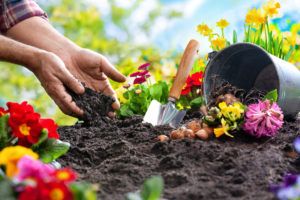 • If your circumstances allow it, work from home.
• Stock your fridge and pantry with healthy, long-lasting foods to avoid having to make repeat trips to the grocery store.
• This does not mean you shouldn't go outside and enjoy the spring weather. Try to enjoy solitary outdoor activities like gardening or taking a solitary walk. Getting enough sunlight and fresh air can be important for mental health and wellness.
Do call your doctor or start a video visit for further action if:
You have interacted with someone who has a confirmed case of COVID-19.
You are experiencing fever, cough and shortness of breath.
Continue to take all necessary steps to keep yourself safe from viruses, and learn more about coronavirus updates.