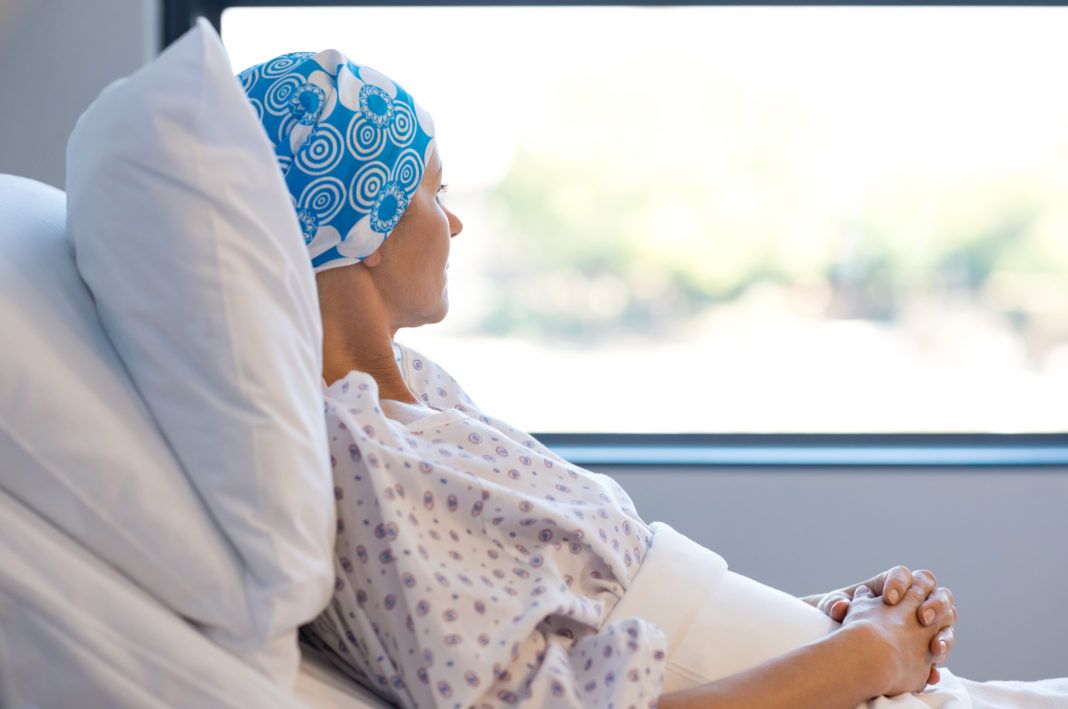 Sponsored by

If you or a loved one has cancer, or has had cancer, you might be especially worried about coronavirus (COVID-19). You might have concerns about whether you or your loved one is more susceptible to the disease, and what special precautions you need to take.
If you are currently in treatment for cancer, the type of treatment you are receiving makes a difference. Certain cancer treatments can lower your white blood cell count, which leaves your body more open to infection. Patients in this category need to be the most vigilant. If you have a fever of 100.4 degrees or more, you should contact your doctor immediately, and most likely you will be asked to come in, wearing a mask, to have your blood cell count assessed. You can contact your Ochsner physician through MyOchsner.
Other types of cancer treatments—such as hormonal treatment for breast cancer—do not lower white blood cell count. Cancer patients receiving these treatments need to take all the precautions any other person should take, but they are not in as high of a risk category as those undergoing treatments that lower blood count.
The precautions all people should take include the following:
• Practice social distancing. Keep 6 feet of distance between you and other people because COVID-19 can be spread by droplets in the air, released when people sneeze or cough.
• If you live with someone who is not feeling well, that person needs to be isolated in a separate part of the home. You should not share towels, dishes, bedding and other personal items. If possible, use separate bathrooms. Don't sleep in the same bed.
• Wash your hands with soap and water frequently throughout the day for 20 seconds each time. Or, wash your hands with hand sanitizer containing at least 60 percent alcohol.
• Avoid touching your face.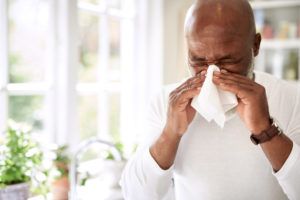 • Clean and disinfect frequently touched objects and surfaces using household cleaning spray or disinfecting wipe.
• Cover your sneeze with a tissue and throw it away immediately, or sneeze into your elbow.
• If you're sick, stay home. That can't be stressed that enough. Don't go around other people. But do message your doctor through MyOchsner if you have any concerns and/or if you develop a fever. Your doctor may decide it is best to conduct a virtual visit with you via smartphone or tablet.
What about cancer patients who are in remission?
For most patients who have a history of cancer and are now in remission, their immune systems are similar to the general public. Again, these patients should practice the same precautions as everyone else—social distancing, thorough hand washing, staying home when sick and isolating sick family members in one part of the home.
But do remember, every patient is different, and your doctor can best advise you because he or she knows your medical history. You should not hesitate to contact your doctor for any questions.
I have just been diagnosed with cancer. Will I be able to be treated?
If you are being evaluated for cancer, have been diagnosed with anything other than certain low-grade cancers, or have begun treatment for cancer, the answer to your question is YES. We continue to administer chemotherapy, perform cancer surgery and deliver radiation treatments, along with supportive care, as long as we can. Certain cancers (low-grade prostate, noninvasive breast cancer and low-risk thyroid cancer, to name a few) can be treated in a few weeks to months at low risk to you. The COVID-19 pandemic continues to evolve, and we will do everything we can to ensure that you, your families, our teams and our communities receive the best care and remain safe.
I am being treated for cancer. How can I continue to interact with my team?
The relationship between a patient and his/her care team is essential to optimizing outcomes in cancer care, and telehealth has emerged as an extremely effective way to build and maintain these relationships. The Ochsner Cancer Institute offers virtual video visits for new patients, those in treatment and our survivors, in addition to several remote monitoring programs for patients receiving chemotherapy. With the concerns about transmission of COVID-19, we aim to deliver the best cancer care while asking you to physically be at one of our facilities only when it is necessary: procedures/surgeries to diagnose or fight your cancer, radiation treatments, imaging studies or lab tests that will help plan or determine response to treatments. Video visits and virtual monitoring ensure that we stay on top of your care while minimizing your (and your support team's) risk of exposure.
I am concerned that I have COVID-19. What should I do?
Please contact your clinical team—they can guide you to the appropriate level of care and answer any questions that you have. You also can try using our Anywhere Care virtual visits; these visits are a flat fee of $10 and include free prescription delivery from an Ochsner pharmacy within a 20-mile radius. Medicare has expanded telehealth benefits.
For general information about coronavirus, the Louisiana Department of Health offers its 211 hotline and the Mississippi State Department of Health can be reached at (877) 978-6453.