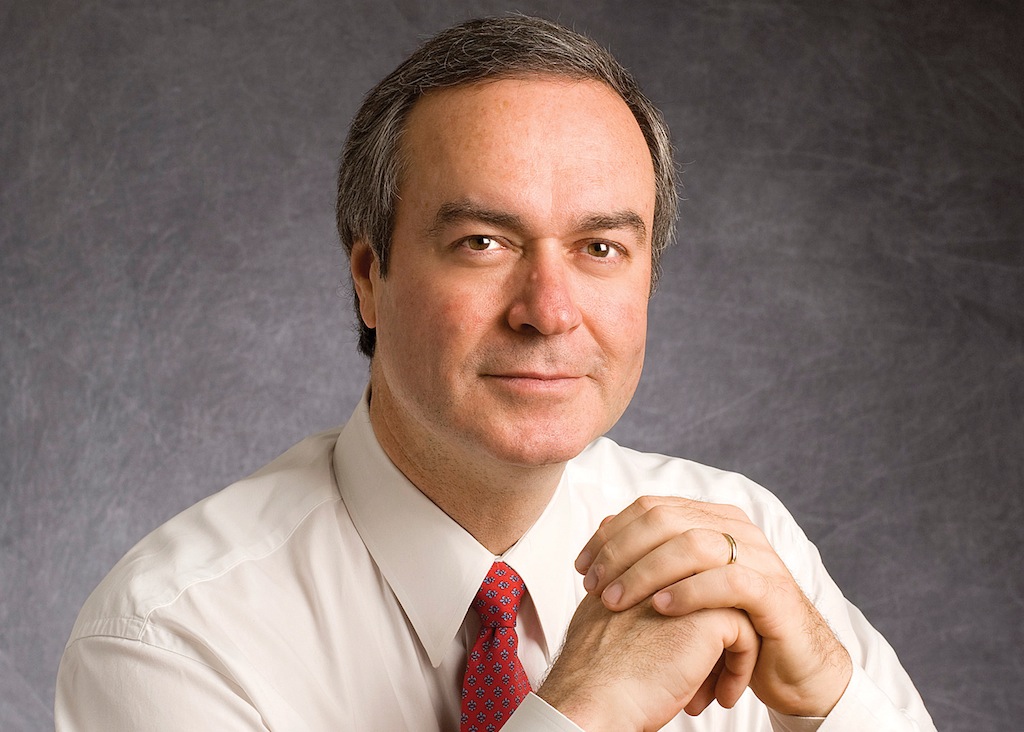 ---
Over these past two months, our community has suffered pain and adversity, but our story is far from over, and I believe that by working together we will come back stronger. Yes, it will take time and it won't be easy. But as Francis of Assisi said, "Start by doing what's necessary; then do what's possible; and suddenly you are doing the impossible."
The devastating flood did not discriminate. Thousands of our neighbors, relatives, friends and co-workers were impacted—and some lost everything. But during these darkest hours, we also saw the light of the human spirit in everyday heroes coming to the rescue, helping friends and strangers. They were Good Samaritans who inspired us all. This spirit of caring is what sets the people of Louisiana apart and makes our state a special place we can all be proud of. And it's why we will persevere and rebuild—and silence the pessimists and the critics. Helen Keller said, "While they were saying among themselves it cannot be done, it was done."
Keller also shared some wisdom we should all keep in mind in the days ahead, saying, "Character cannot be developed in ease and quiet. Only through experience of trial and suffering can the soul be strengthened, ambition inspired and success achieved."
We must keep the faith and hold onto one another. Encourage those who are struggling. Be a friend in time of need. With God's grace and strength, we will come back strong.
The task will be hard, but we will be stronger on the other side of this trial—as individuals, families and a community.
We have been through adversity before. And while this may be the greatest challenge we have ever faced, we don't face it alone. We have all seen the tremendous outpouring of love, prayers, support and resources from so many here and across the country. It's truly amazing and humbling. Churches, foundations, charities, corporations, employers, celebrities, universities, communities and everyday Americans have sent money and supplies—and many sent volunteer teams to our city to lend a hand. How grateful we are to each one of them.
We have also had the support of our national, state and local governments, led by Gov. John Bel Edwards, who has provided leadership with a steady hand and needed information. I'm confident that he will work with our congressional delegation and President Barack Obama to secure the needed support for our recovery. Obama promised us a sustained national effort to rebuild "even after the TV cameras leave." He also said, "This is not a one-off, this is not a photo-op issue. I need all Americans to stay focused on this."
I agree. We are not waiting on the government, but as taxpayers and fellow Americans we are counting on its support in time of crisis.
This challenge is daunting, but we will face it together and take it one day at a time. We all know stories of other communities that have faced major adversity, like New Orleans (Hurricane Katrina), Oklahoma City (bombing), New Jersey (Superstorm Sandy) and Nashville (2010 flood). Each was devastated, but they all had their "comeback"—and we will, too.
We must keep the faith and hold onto one another. Encourage those who are struggling. Be a friend in time of need. With God's grace and strength, we will come back strong.
NASHVILLE'S SUCCESS STORY
Coming out of the recession in May 2010, Nashville experienced its own "1,000-year flood," and the entire city was impacted. The Tennessean daily paper wrote last year about the flood, "Nashville was brought to its knees by a flood the likes of which it had never known. Lives were lost and homes were ruined, but Nashville rose above the tragedy."
While the numbers impacted here are larger, Nashville was hit hard by a flood that was impartial, hitting rich, poor, black, white, young and old. It flooded the Grand Ole Opry and poor neighborhoods. It flooded LP Field, home of the Titans, and Opry Mills, a 1.2 million-square-foot mall with 3,000 workers, which took two years and $200 million to restore. It was rough.
But while the Nashville story then has many similarities to our devastation by flood, I want to share the good news of where the city is today.
I spoke to Butch Spyridon, who is president and CEO of the Nashville Convention & Visitors Corp. He was head of our CVB from 1985 to 1991 and loves Baton Rouge.
Spyridon says Nashville didn't get much national attention after its flood, but like Baton Rouge, everyone went to work. Everyone was impacted in some way, he says, and all witnessed "the community coming together like it never had before."
Spyridon says Mayor Karl Dean was a hero and had a press conference daily. He got the streets cleaned up quickly to improve the mindset and show progress. Dean called leaders of different industries right away, like hospitality, and said, "What do you need?" He put a list together and started working on each. "We all dug deep, worked extra hard, didn't wait for help, just pushed through," Spyridon says.
Within six months, Nashville's hospitality industry was back at 100%, Spyridon says, and since December 2010 they have set record numbers every month for 68 consecutive months. Today there are 28 cranes in the skies of Nashville. Boom!!
The Nashville Convention & Visitors Corp. also talked to clients early on and asked them to "stick with us," Spyridon says. They did. After a disastrous event like our flood, he says, people are watching us to see how we respond as a city and region. It sends a message.
I believe based on what I have seen from the good, caring and courageous people of the Capital Region and south Louisiana, our message will be a strong and positive one that reflects a heart of compassion—and a people you can count on in times of trouble. That's priceless.
Spyridon concludes, "I have tremendous memories of my time, friends and experience in Baton Rouge. Having lived and worked through a similar flood experience in Nashville gives me great empathy for everyone affected there. We are deeply sorry for the losses, and I can say that I know for sure brighter days are ahead. Nashville stands with Baton Rouge."
NEW ORLEANS' COMEBACK 
We all know too well of the floods during Katrina in the homes, businesses and streets of New Orleans. And like Nashville, the Big Easy has written a great comeback story. Tourism is at record levels. Entrepreneurship and new tech startups are everywhere. And there are more restaurants today than before the storm.
This year, New Orleans was ranked the No. 2 city to visit in North America as part of Travel + Leisure's "World's Best" annual survey. "New Orleans is flourishing with both historic establishments that visitors have always loved and cosmopolitan new hotels, restaurants and cocktail programs. Only in New Orleans can you experience the oldest restaurant in America alongside innovative James Beard Award-winning chefs, or see Grammy Award-winning artists perform and then wander into our streets to discover a new musician," says Stephen Perry, president and CEO of the New Orleans Convention and Visitors Bureau (and a Baton Rouge native).
New Orleans' recognition also includes The Washington Post's "10 Best Food Cities in America," the No. 1 "Most Visited Destination Across the Globe" of 2015 by AFAR magazine, and one of the "Best Big Cities in the U.S." by Condé Nast Traveler.
I am pleased to share that our neighbors down the road have rallied to help the Capital City. The CVB has sent a $50,000 donation to the Baton Rouge Area Foundation. GNO Inc. has joined LABI and BRAC to create a fund for small businesses. Mayor Mitch Landrieu reactivated a relief fund and many New Orleans charities have also been sending donations and supplies. And there are many more stories.
"The people of New Orleans know what it's like to suffer through a disaster," Landrieu says. The Capital Region is grateful for all the support and compassion from our neighbors and friends in New Orleans.
Like the Crescent City and Nashville, we plan to create our own comeback story.