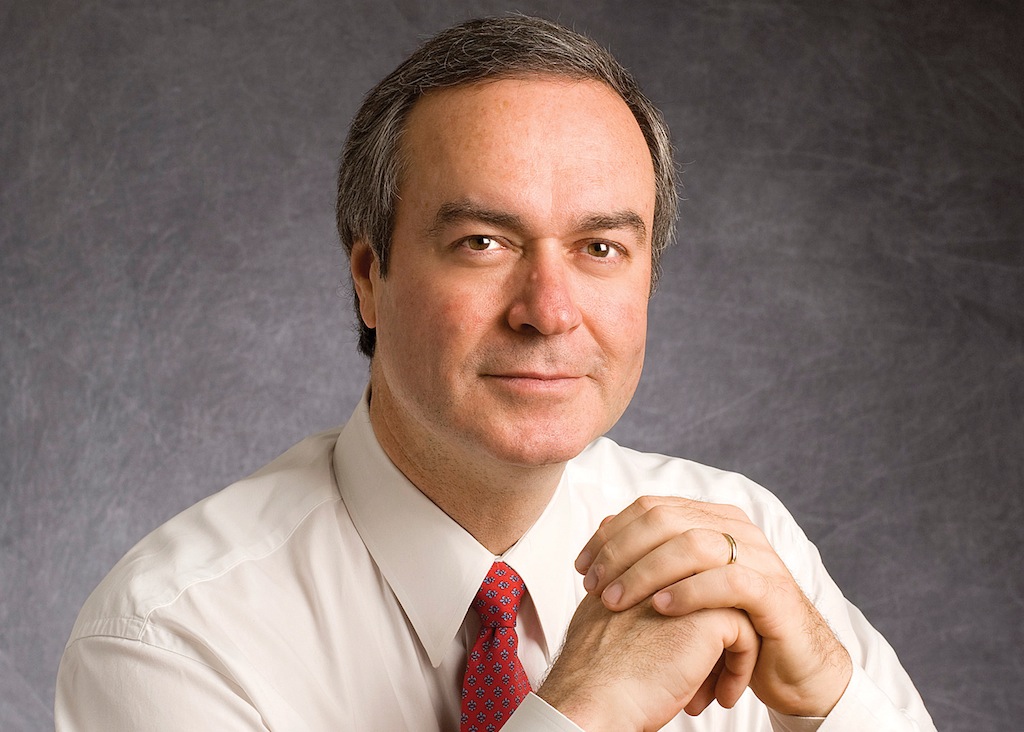 Walter Kimbrough, president of Dillard University, a historically black university in New Orleans, penned a column in The Advocate recently that was another attack on TOPS scholarships. He said, "Sadly, TOPS is more of an engine of inequality than it is of opportunity." He went on to say, "The most telling demographic factor impacting TOPS is family income. Most recipients come from families whose household incomes are 'significantly higher' than the state median average" of $44,000.
Kimbrough writes, "This is the most important fact of the [recent report from the Louisiana legislative auditor to the Board of Regents] because it proves that TOPS rewards students based on the family they were born into rather than the need for an opportunity to attend college." And then he claims, "In short, TOPS is structured to give money to top students, from top-income families, who attend top schools with top curriculums."
Does Kimbrough know the origins of this program? It was called the "Taylor Plan" back in 1988, when Patrick Taylor was asked to speak to 183 underachieving, inner-city seventh- and eighth-grade students at Livingston Middle School in New Orleans East. Taylor challenged the poor children and offered to pay their way to college. Half of those original "Taylor Kids" graduated from high school, and half of that group graduated from college.
The initiative became law under Gov. Buddy Roemer, and many states followed Louisiana's example. The same opportunity that existed under the Taylor Plan exists under the Taylor Opportunity Program for Students, only now it's for all children who work hard to meet the merit-based challenge.
Kimbrough wants to use data to attribute to household income the lack of success and access by many. But let's examine other data that impacts household income.
Isn't it safe to say that a two-income family likely would have a higher income than a single-income household? So, should two parents who are married and both working be penalized for that—and their children who study and achieve be denied TOPS?
The composition of the home itself also impacts income and poverty. KidsCount by the Annie Casey Foundation has compiled data on single-parent households in America; the percentage of total households that are single-family households among different groups breaks down as follows: 17% of Asian/Pacific Islanders; 25% white; 42% Hispanic or Latino; and 67% black.
Without a doubt, family composition affects in the aggregate Louisiana's low "median income" figure that Kimbrough throws around when he compares families who receive TOPS. The Casey Foundation's data show that 46% of households in Louisiana are single parent. That's the second-highest percentage in the nation; only Mississippi is higher, at 48%.
I know single-parent households are not all by choice, and I applaud the tough job that many single parents do to provide for their children. But the large percentage of single-family households in Louisiana affects our median income, which Kimbrough then wants to use to penalize those who are living in Louisiana in a two-parent household and working hard. We want to encourage those families to stay and have their children go to college here instead of leaving for college, and then not returning. Or does Kimbrough suggest we become a state that only provides incentives and care for those in poverty?
Data could be used to show that a two-parent home positively impacts household income as well as a child's prospects for graduating from high school. The U.S. Department of Education reports that Asian/Pacific Islanders—who have the lowest percentage of single-parent households—have the highest high school graduation rate of any ethnic group in America: 93.5% in the 2009-2010 school year. They were followed by white high school students (83% graduation rate), Hispanics (71.4%) and African-Americans (66.1%).
The Pew Research Center in 2013 said Asian-Americans were "the highest-income, best-educated and fastest-growing racial group in the United States. They are more satisfied than the general public with their lives, finances and the direction of the country, and they place more value than other Americans do on marriage, parenthood, hard work and career success, according to a comprehensive nationwide survey."
But, Pew added, "A century ago, most Asian-Americans were low-skilled, low-wage laborers crowded into ethnic enclaves and targets of official discrimination." It could be argued that their culture's value on marriage and a strong family structure has lifted Asian Americans over the past 100 years to the top household income and graduation rates. They didn't blame poverty or discrimination; they overcame it—and surpassed all groups.
I believe President Kimbrough knows there is opportunity for anyone who wants to seize it in America—and that includes the opportunity for a college education. Enough with the excuses and blame.
He also knows there are plenty of federal aid programs that can be accessed simply by filling out the FAFSA form. There are Pell grants, Perkins loans, Stafford loans, family education loans and work-study funds that are based on need. There is a good purpose for these programs, and I support them. But many two-parent, middle-class families are not eligible for these funds; only TOPS money is available to them. And even then, their children have to earn TOPS through hard work in school.
Kimbrough might have read State Superintendent John White's recent revelation that only about 44% of Louisiana public high school seniors completed the Free Application for Federal Student Aid last year (the national average is 55%). White said Louisiana students are leaving millions on the table.
The Advocate wrote, "According to the Cowen Institute at Tulane University, more than 90 percent of students who come from families with annual average household incomes of less than $40,000 a year would receive some form of aid if they submitted FAFSAs. If the state were to climb to an 80 percent application rate, students could tap into an estimated $178.2 million they aren't getting now." So, who can't afford college? Fill out the forms.
Instead of attacking TOPS, why doesn't Kimbrough offer Saturday clinics at Dillard or the public library to help poor students complete the FAFSA form?
I found it interesting and a bit ironic that on the Dillard University website under "Financial Aid & Scholarships" it said, "All institutional scholarship/grant programs awards are based on a combination of ACT/SAT scores and cumulative high school grade point average." Sounds a lot like TOPS to me.
Merry Christmas and Happy New Year
It has been an eventful and prosperous year for the Capital Region, and we are grateful for your continued support of Business Report, 225, inRegister, Daily Report and our other special publications and events. We look forward to an even bigger year for Baton Rouge in 2015 and want to wish you, your family and employees the very best.
I would also like to say thanks to my family and our wonderful team here for the great job they do every day.
May God bless you all.