---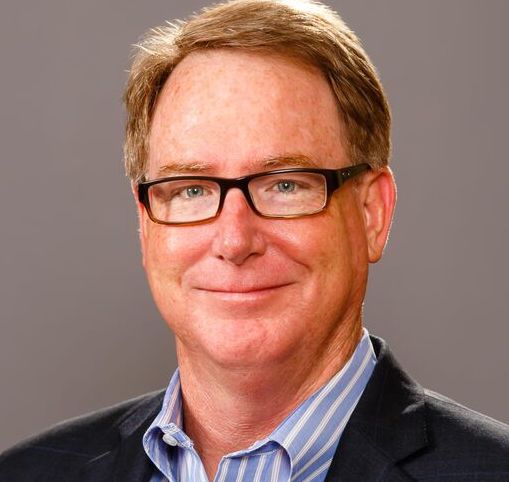 In the few short years since the state of Louisiana and IBM partnered to launch the Baton Rouge Client Innovation Center, our employees have transformed the CIC into a globally recognized technology hub in Baton Rouge. This team is in the right place at the right time, and is changing the world by putting smart to work. We have our partners at the city and state level, and Louisiana's educators and talented workforce to thank for that progress.
This progress includes one of our biggest successes, achievement this June of the employment level we agreed to with the state. While we met our goal later than anticipated, IBM stands by our commitments and we have continued to hire. We are proud to be a part of the Baton Rouge community and we are focused on making a positive impact on Louisiana's economy and workforce for years to come.
Our partnership with this state and community is stronger than ever, and our potential for continued growth in the age of AI has never been greater. For starters, IBM has delivered more than $124 million in employee payroll to Baton Rouge since 2013 – which amounts to $5 paid to local employees for every $1 the state has invested thus far in IBM. In addition to our own workforce, we understand from LED that local employment indirectly supported by IBM accounts for more than 1,000 jobs.
In addition, IBM generates more than $600,000 per year in spending with Baton Rouge-area businesses. In fact, personal income in the Capital Region is growing – it has risen over $4 billion since IBM announced its expansion to Baton Rouge in 2013 – and we're proud to be a part of that growth.
Beyond those numbers, IBM has made long-term economic commitments to Baton Rouge through the education and training of a high-tech workforce. IBM started a high-tech movement in the state, which is why we are so committed to providing multiple pathways to a good-paying job for new, current and returning Louisianans. Besides hiring talent with advanced bachelors and masters degrees, at any given time we also have "new collar" career opportunities available – jobs that require specific, in-demand skills but not always a bachelor's degree.
We know that it isn't enough to just have these new collar opportunities available. We also need to make sure we are providing opportunities for the hardworking members of our community to obtain the type of skills required to fill these jobs. And it is never too early or too late to learn these skills, because the only real requirement is the motivation to take a job that will change the world.
Every day at the CIC I see a diverse group of highly skilled and motivated employees working together to innovate for IBM's clients. From them, I have learned that we can change the world for Louisiana working families. Since launching our apprenticeship program earlier this year, we've given hope to a young mom who wasn't seeing upward career mobility. We've invested in teaching new skills to a Veteran who served our nation. And we've seen the potential in a community college graduate who had the ambition to lead a growing team.
Another thing that I have learned is that we can't do this alone. Which is why we have partnerships and programs like P-TECH at Tara High School and various local college and university partnerships. All of these are helping to position Baton Rouge for technology-driven success, while helping to improve the lives of neighbors here in our community.
IBM apprentices and P-TECH graduates are building skills for careers in areas such as data science, software development, systems administration and cybersecurity. After completing their programs, these local professionals can enter the 21st century workforce with no student debt.
IBM continues to work with multiple state universities and community colleges, increasing enrollment year over year and helping the educators continually refine curriculums to increase value to the business community. For example, IBM's continued partnership with LSU's entrepreneurship and information systems department has supported a 100% enrollment growth from approximately 400 to 800 students in the last year and a 250% growth in the computer science department enrollment since our arrival in 2013.
In addition, our aggressive program for local hiring includes partnerships with local colleges and universities including BRCC, Southern and LSU. And we continue to recruit talented workers who have left the state to return their skills and economic and community contributions to Louisiana.
As IBMers, our Baton Rouge employees personify our company's culture of service by contributing their time and talent to the community. Baton Rouge CIC employees volunteer at such events as the LA Women in IT's annual "Code Day" for high school girls. They work with the United Way to serve as mentors for underserved middle school students with STEMup Baton Rouge. And they contribute their expertise and global perspective through nonprofit board service in the areas of education and college readiness.
The bottom line is that our partnership with the state of Louisiana has enabled us to build a world-class technology center for client service. We achieved our employment level commitment and continue to hire. As part of that effort, we're working with local partners to close the "skills gap" between industry requirements and workforce readiness through education, training and recruiting efforts to help ensure Louisiana's long-term prosperity.
IBM is delighted to call Baton Rouge home. We have made a commitment to this wonderful community, and we stand by it. All of us look forward to making a positive, lasting impact here.
---
Charles Masters leads IBM's North American Client Innovation Centers, and is IBM's Senior State Executive for Louisiana.