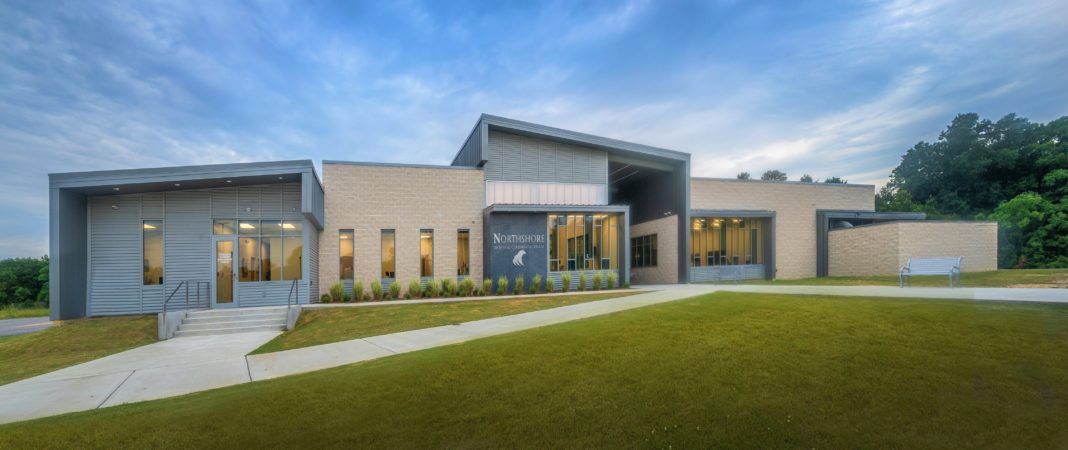 Northshore Technical Community College
CATEGORY: Architecture
Northshore Technical Community College established the first community college presence in Livingston Parish. The strategic blueprint fosters space efficiency control, and the state-of-the-art design promotes innovation, inclusivity, and collaboration. This facility plays an integral part in mapping present and future higher education, workforce training, and economic development throughout Livingston Parish.
The facility's entryway shines like a beacon for the small-town community. Interlocking folded planes sculpt the massing of the main entrance and breezeway. The new facility was designed to accommodate specialized training for nursing, welding, advanced manufacturing, information technology, and electrical systems. Also included are administrative, faculty, and support spaces.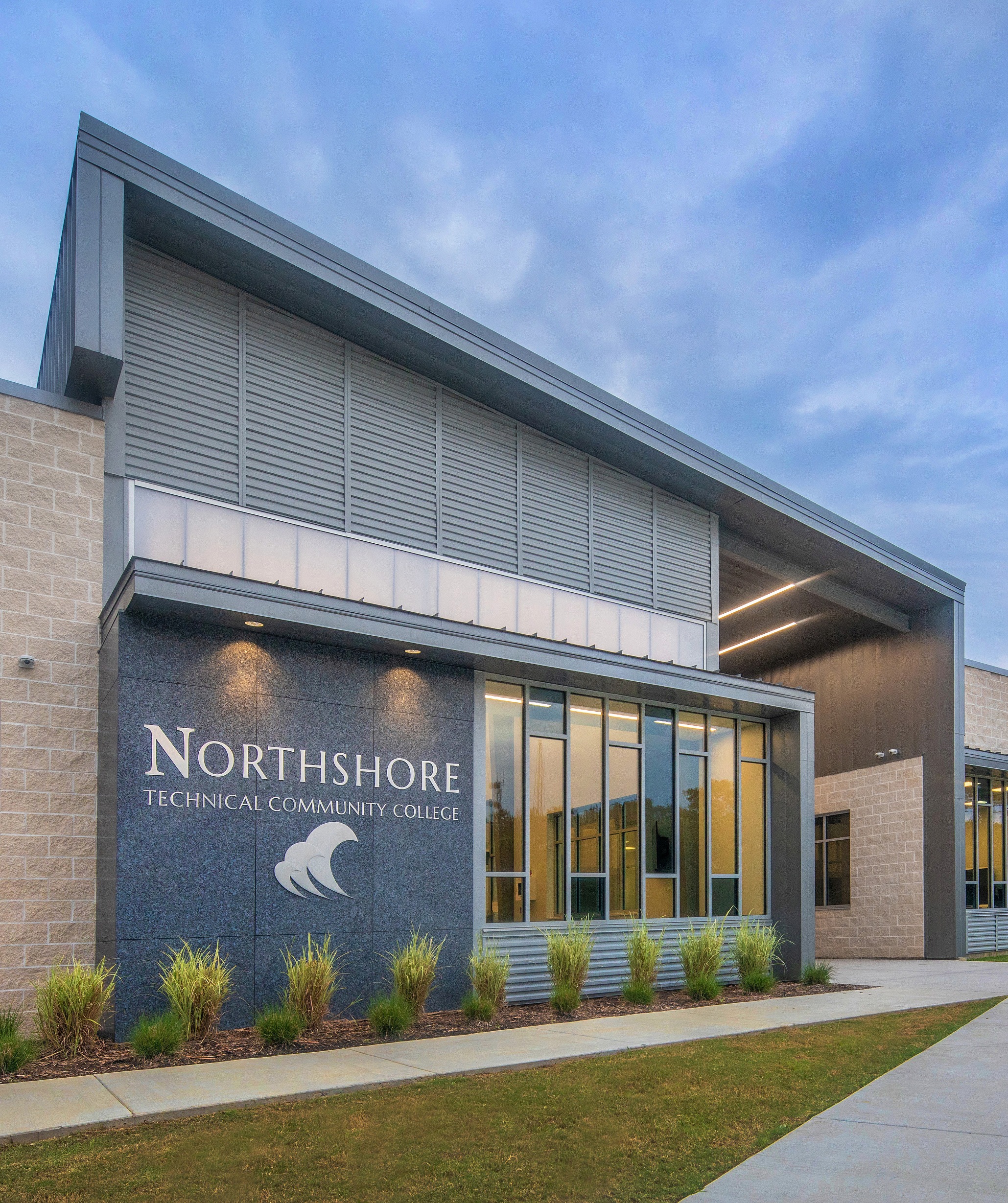 The design parti separates the building into two distinct areas with a covered breezeway commons. This allows less clean areas, like welding and advanced manufacturing, to be separated from cleaner spaces, such as administration, IT and nursing classrooms. All of these spaces are envisioned to support the college's workforce training center mission.
The "clinically clean" teaching spaces include large seminar rooms and computer labs, as well as high fidelity and low fidelity nursing simulation spaces. Welding shops embrace the industrial aesthetic with epoxy coated floors, painted exposed structure, and stainless-steel ventilation ducts. The shop has access to an exterior, covered work area for cutting and grinding. The advanced manufacturing space, adjacent to welding, is a flexible maker-space containing numerous power drops on retractable hose reels for maximum flexibility.
The site is adjacent to a neighboring university's Literacy and Technology Center and operates in conjunction with this institution by sharing classrooms for general education space. The design is inspired by the administration's desire for a contemporary image representing the forward-thinking of the college.
---