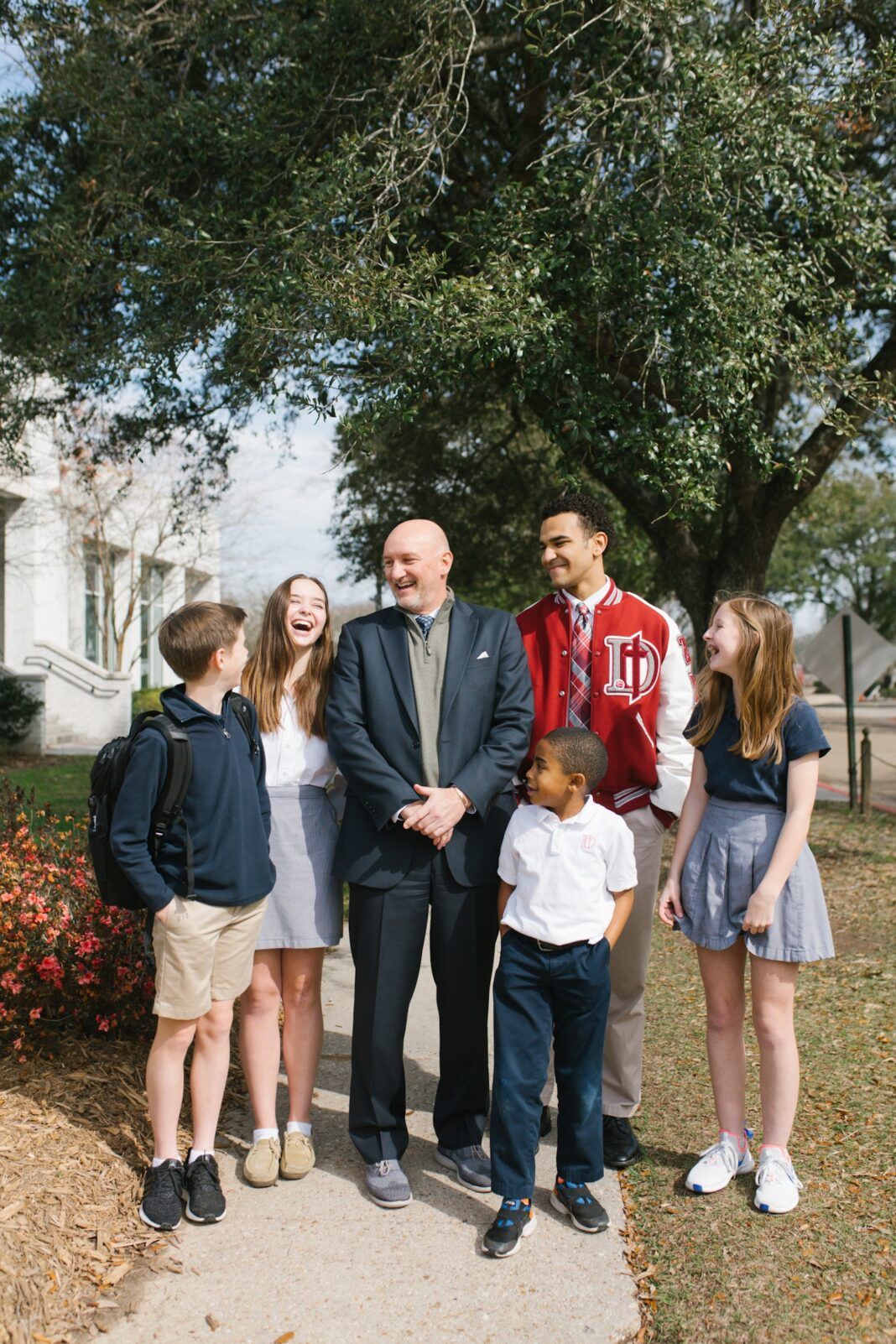 Sponsored by

When The Dunham School's students and teachers returned to campus on August 5, they marked an important milestone by kicking off a yearlong celebration to commemorate the school's 40th anniversary. Throughout the 2021-2022 school year, the Dunham community plans to reflect upon the school's remarkable history and the impact it has had on the educational landscape in Baton Rouge.
In the late 1970s, five Baton Rouge families joined together in prayer, committed to forming a college preparatory school grounded in Christian faith and principles. As the Koch, Love, Michaelson, Tabb, and Snoddy families began the complex task of integrating faith and learning, they established three pillars of purpose—academics, arts, and athletics—all resting upon a foundation of faith.
"Today as we reflect upon how far we have come from the small school that opened on the LSU campus in 1981, we are reminded that God's vision has always been bigger than our dreams. It is no coincidence that God has brought us to this moment in history and uniquely equipped us to educate students who leave us prepared to step forward as the next generation of leaders—leaders who are able to think critically, speak civilly, act with compassion, and share the love of Christ at a time when our city, our country, and our world need it the most."

– Head of School Steven A. Eagleton
The bold dreams of these five families formed the vision behind The Dunham School's mission to educate minds and hearts for Christ. And that mission has been at the center of everything the school has done and every decision that has been made from its humble beginnings in 1981 with 89 students to where it is today, 780 students strong with more than 2,000 alumni across the country.
Through three locations, four name changes, seven heads of school, countless prayers, and, above all, God's incredible provision, the faith of the school's founders has become a reality. Today, The Dunham School is recognized not only as a leader in Christian education, but also as one of the most innovative and technologically advanced schools in the country.
Small beginnings lead to decades of growth
In 1981 The Chapel School officially opened at The Chapel on the Campus Church on the LSU campus with an enrollment of 89 students in kindergarten through fifth grade. In 1982, the school moved to a new location on Lanier Drive, and, by 1985, had outgrown that campus as well.
The following year, the school purchased the 23-acre property on Roy Emerson Drive formerly occupied by Trafton Academy and began operation as The Chapel School/Trafton Academy. From 1988 to 1995 the school operated as The Chapel Trafton School before finally being renamed The Dunham School in 1996 in honor of longtime supporter Mrs. Katharine O. Dunham.
Despite the name changes, The Dunham School's commitment to its mission never wavered, and while the intervening decades brought challenges, the school continued to grow and thrive through rigorous offerings in academics, arts, and athletics; improved facilities; and a wide array of extracurricular, service, leadership, and travel opportunities to help students find their passions and their place in an ever-changing world.
A commitment to academic excellence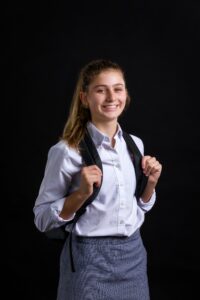 The Dunham School prides itself on meeting the needs of the individual student while delivering a high-quality academic program that now includes STEM, robotics, coding, and virtual reality. Harkness, a robust discussion-based methodology applied across humanities courses, prepares students to communicate effectively as they learn to respectfully share ideas and different perspectives. Small class sizes mean students receive a great deal of one-on-one attention from talented teachers who know and pray for them by name.
In 2005, The Dunham School was named a Blue Ribbon School of Excellence by the U.S. Department of Education and in 2011 became the first K-12 school in the state to be named an Apple Distinguished School (ADS) as a result of its innovative use of technology in the classroom. Dunham remains the only school in the state, and one of only a few in the nation, to have received seven consecutive ADS awards.
While helping students find the right fit is the guiding principle behind the school's college placement philosophy, recent college acceptances include offers from highly selective colleges, including Harvard, Cornell, Duke, Vanderbilt, and the University of Pennsylvania to name a few. The impact of a Dunham education can be felt far and wide as alumni find success in college and career and make a difference in their communities.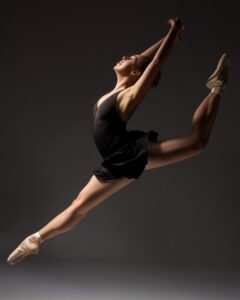 An inspiring fine arts program
Dunham's thriving fine arts program now includes offerings in multiple disciplines including visual arts, choir, band, theatre, and dance. From practice to performance, creativity takes center stage in the school's Brown-Holt Chapel Arts Center where students develop artistic skill and unveil hidden talents under the tutelage of accomplished instructors and professional artists and performers.
Training the hearts of champions
Guided by a staff of highly qualified coaches, Dunham students hone athletic skill through healthy competition while also learning the value of hard work, discipline, teamwork, and sportsmanship as they strive for victory on and off of the playing field. The school's athletic program has grown to include 13 varsity and 12 middle school sports, with a focus on physical fitness and building skill in the lower grades. After having their athletic seasons cut short in the spring of 2020 due to COVID-19, Dunham athletes came roaring back in the 2020-2021 school year to claim 12 team or individual state championship titles in basketball, tennis, cross country, golf, swimming, and track and field.
An unwavering foundation
For 40 years, The Dunham School has had a singular mission—to educate the mind and the heart for Christ.  By design, everything the school does whether it's in the classroom, on the playing field, or on the stage, is grounded in the desire to see students succeed academically as they mature in faith and character.
And while the school has much to celebrate in the coming year, a review of the school's current five-year strategic plan makes it clear that Dunham's leadership team and Board of Trustees have no intention of sitting still. The successful launch of the Dunham Early Childhood Center this month added an academic program for two-year-olds, and plans are currently underway to further enhance program offerings, complete campus improvements, and provide ongoing faculty professional development and support to ensure that future generations of Dunham students have everything they need to learn, grow, and experience the love of Christ.
To learn more about The Dunham School, visit visit dunhamschool.org.