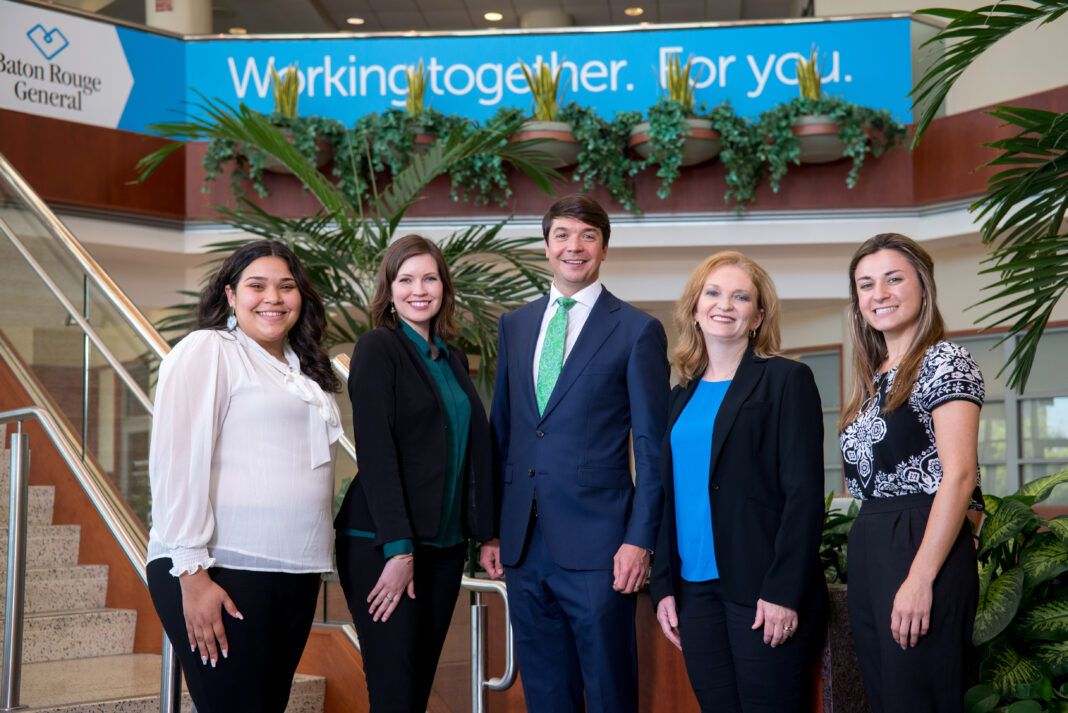 While most indirect patient care employees worked remotely in the peaks of the pandemic, the Baton Rouge General (BRG) Foundation team prioritized being onsite to help in their own way.
"Overnight, we were no longer able to have events, meet with donors in person, or conduct in-person tours to help fund hospital initiatives," said BRG Foundation President Erik Showalter, CFRE. "Since no one could come inside, we knew we had to bring what was happening to the outside world."
Using video stories, the team did just that. They spoke to COVID ICU doctors, made regular touch-points with frontline workers, and determined daily needs.
"We couldn't have met those needs if we hadn't been here," said Showalter. "Our team not only stayed, but we went in-depth to tell patients' and coworkers' stories."
"Unfortunately, EVERYDAY HEALTH NEEDS DON'T STOP DURING A GLOBAL PANDEMIC. CANCER PATIENTS STILL NEED TREATMENT, HEART DISEASE STILL IMPACTS MANY, AND EXTENSIVE BURNS STILL NEED IMMEDIATE TREATMENT."

— Erik Showalter, BRG Foundation President
By sharing that inside perspective, the Foundation was able to match donated dollars with hospital needs. From connecting donors to shell-shocked local restaurants to feed frontline workers, to helping patients see family members through iPads on rolling stands, the team effectively showed hospital supporters and the community how their gifts were making a difference in patients' and healthcare workers' lives.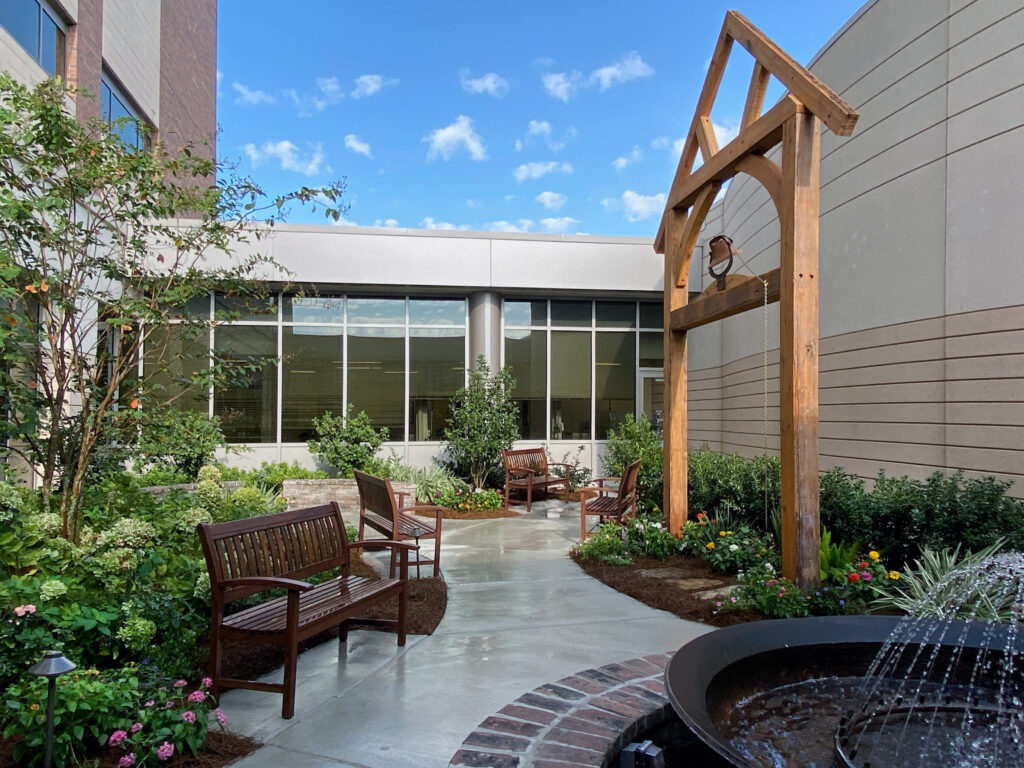 "People wanted to help their friends and neighbors through this horrible time, but no one could be with their loved ones," said Erin Harnsongkram, BRG Foundation Operations Manager. "Our job was to tell stories from inside the hospital so that those who had to stay home could feel like they were there."
Showalter, Harnsongkram and their team were proud of the relief they were able to offer frontline workers and patients, but also hyper-aware of the additional demands on healthcare outside of COVID.
"Unfortunately, everyday health needs don't stop during a global pandemic. Cancer patients still need treatment, heart disease still impacts many, and extensive burns still need immediate treatment," said Showalter. "We continued to support the hospital's work across the board by making sure our community could receive the best care during the worst of times."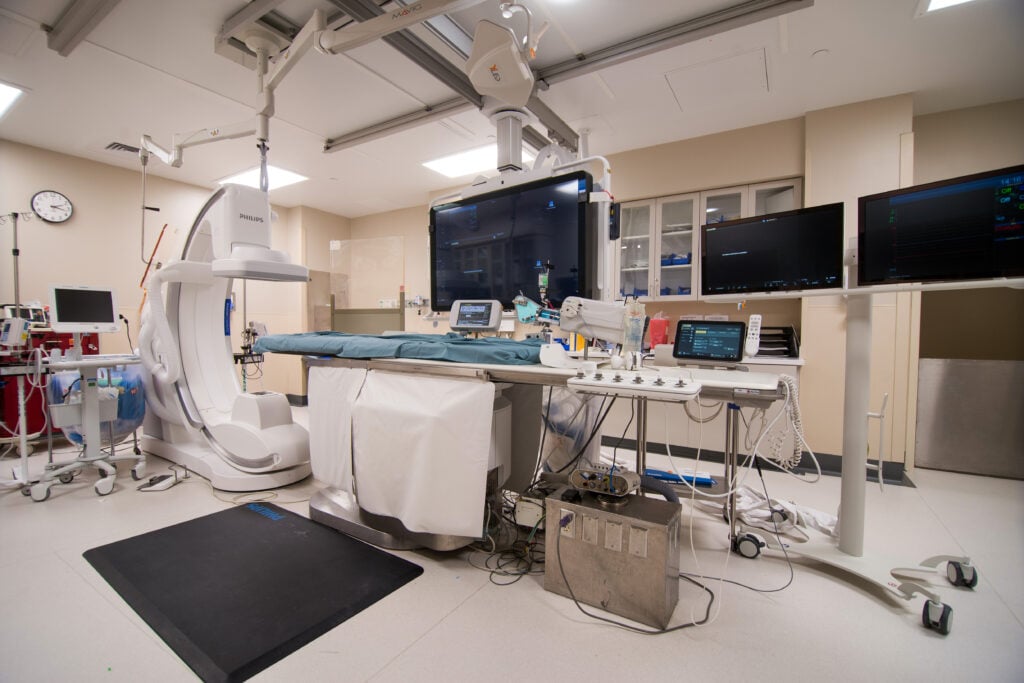 BURN CENTER EXPANSION
In the throes of the pandemic, the Foundation raised money for large-scale projects that had long been on the hospital's horizon, including an $8 million expansion to the region's only verified burn center. Opened a little over a year after the state first locked down for COVID-19, the expansion includes a family conference room, a full rehabilitation gym, larger inpatient suites with more family comfort space, a new outpatient burn clinic, a private rooftop therapy garden, and state-of-the-art equipment and technology.
The BRG Foundation also continued fundraising efforts for a new almost $1 million state-of-the-art operating room to help BRG's cardiologists with complex cardiac cases, along with a patient garden for the Baton Rouge General Pennington Cancer Center.
"All of these are excellent additions to already top-notch patient care programs," said Showalter. "It is such a joy to know we were able to help impact all of our patients and care teams on so many levels during a time when it would have been easy to lose focus."
Today, the team is proud of these accomplishments but excited about many projects ahead, including helping fund a $5 million linear accelerator for the Cancer Center's radiation oncology area and tackling widespread health disparities in Baton Rouge.
"The reopening of BRG's Mid City acute care center showed us firsthand how many barriers to acute care our patient population faces," said Showalter. "With the help of community partners, we've been able to start a program to help eliminate those barriers."
The team can still see how their strategy during the peak of the pandemic benefits their work to determine and meet needs in the hospital.
"The close relationships we built with frontline patient care teams are still there," said Showalter. "I feel like we have a better sense of the different intricacies within the hospital, which helps us make better matches between donors and the areas that need assistance."