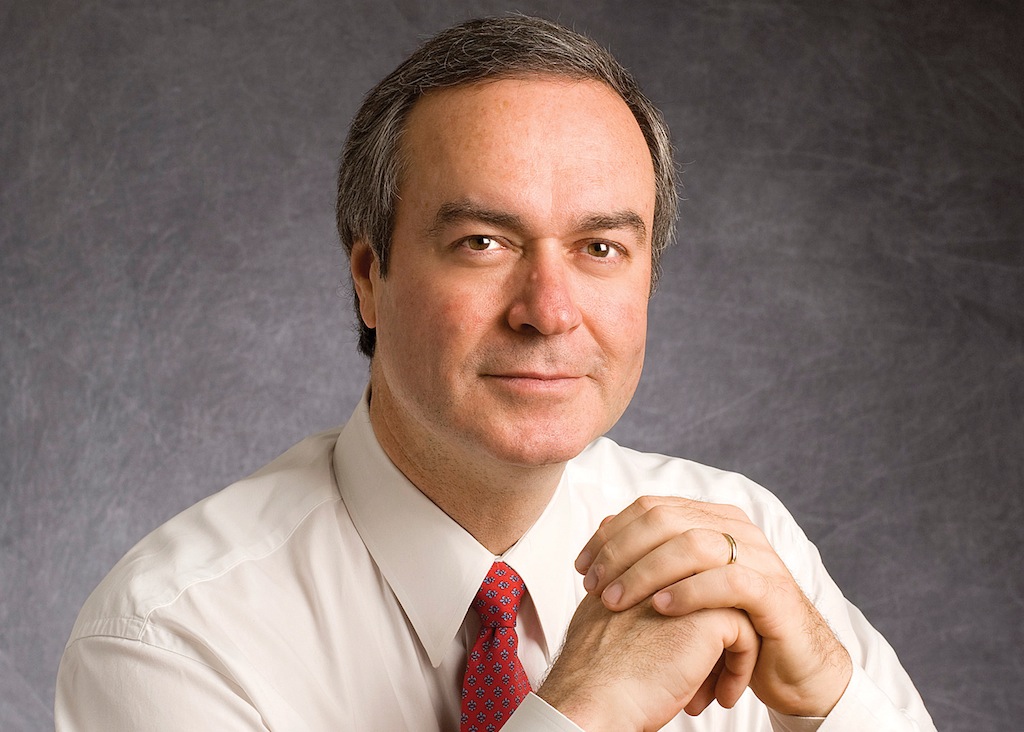 Voting is a privilege, and elections are important. Far too often, half of those registered don't even bother to vote. That is discouraging when Americans in uniform have died to protect that right for us. I hope you will early vote this week, or on Nov. 4.
But going to the polls as an informed voter is also a challenge. That's especially the case when there are so many items on the ballot, including judicial races, school board races and 14 constitutional amendments.
It is easier to be informed about the top races, such as the U.S. Senate race, thanks to TV commercials running ad nausem and constant media coverage. But for the other races, it is very time-consuming to read up on the candidates, visit their websites and attend forums to learn about them.
I know, because it has taken me weeks to do all of the above on the candidates. I also have collected questionnaires and spoken to community leaders. For judicial races I spoke to attorneys, prosecutors, judges, and those in government and business.
So, how does one decide?
For me it sometimes comes down to philosophy on the role of government and positions on the issues. Sometimes it is experience. Sometimes it may be an alternative to a poor incumbent. It is never solely on party affiliation, incumbency or "who can win."
I shared in the last issue my choices on the 14 constitutional amendments. (I only voted yes on four, and one was a "toss-up.") My recommendations for the other elections—including a rare dual endorsement—are below:
U.S. Senate: Bill Cassidy
I have known Rep. Bill Cassidy since he was a doctor at Earl K. Long Hospital. I have known Sen. Mary Landrieu since she was in the Legislature and then state treasurer. Both have been public servants and helped people in our state. Col. Rob Maness served our country for more than 32 years in the Air Force. Their service is commendable and appreciated.
But this campaign is not about the past; rather, it's about the future of America. And who best represents the leadership needed to take us in the right direction? I believe it is Bill Cassidy.
I saw that leadership, integrity and compassion in him as a doctor serving those less fortunate, as a state senator and as a congressman. I am confident he will provide the same sound, principled, conservative leadership in the U.S. Senate.
(And the TV commercials attacking Cassidy by using scare tactics on seniors and veterans are disgraceful and absurd.)
I, like a majority of Louisianans, am not pleased with the direction President Barack Obama—supported by the U.S. Senate—is taking us. And Sen. Landrieu votes with the president almost all of the time, advancing his agenda.
In Chicago last week, President Obama said, "Democrats are for things that the majority of the American people are for. You don't see the Democratic Party captive to some wild ideological faction." Does Sen. Landrieu agree with the president? Her record would say yes.
The Atlantic magazine summed it up this way: "The Democratic Party sees Landrieu as a reliable vote."
I believe we need to elect a U.S. senator who will vote for a strong, secure and growing nation where government doesn't run our lives and the American dream is still within reach for anyone willing to work for it. Is that a "wild ideology?" I think not and would predict neither do most Louisianans.
Louisiana can rely on Bill Cassidy to lead in a new direction in the U.S. Senate.
U.S. Congress, 6th District: Dan Claitor and Garret Graves
Voters in the 6th District are fortunate to have many quality candidates in the field who have run good races. In making my decision, it came down to the experience needed to handle and navigate a tough job at a hard time in Washington, D.C.
I know it is unusual to make a dual endorsement, but in this race I see two qualified candidates who are prepared for the job. All of the Republican candidates seem to share the same positions on the major issues of a balanced budget, the Affordable Care Act, border security, energy independence, government regulation, free markets, the Second Amendment and pro-life principles.
I found that Dan Claitor and Garret Graves stood out. Each has a record of public service. Each has been independent. Each is intelligent. Each has family roots in this district and a love for Louisiana. Each understands the legislative process and how government works—or doesn't. Each has a reputation for good character and integrity. I like them both.
Claitor is a state senator, attorney and former prosecutor, and has been involved in his family's book publishing company.
Graves served as chairman of the state's Coastal Protection and Restoration Authority. He worked in Congress for Sen. David Vitter, former Sen. John Breaux and former Rep. Billy Tauzin. He also was a chief legislative aide to the U.S. Senate Environment and Public Works Committee.
We all understand you never can know for sure until someone is in the job, but given what I have observed over the years about Claitor and Graves, I believe each could be successful as the member of Congress from the 6th district.
District Judge, Section 1
Div. J: Alfred Williams
Judge Trudy White is the incumbent and seems to have few advocates. She became a district judge from City Court and then ran for the Court of Appeals in 2012 after switching to the Republican Party. After losing, she switched back to being a Democrat for re-election. She seems to be a little all over the place.
State Rep. Alfred Williams had his own past issues, including substance abuse, which he admits, but it was 28 years ago. Since then, he has re-established his law practice and has served as assistant district attorney, assistant attorney general, an appointed school board member and in the mayor's office. He also was elected to serve in the Louisiana House of Representatives.
I believe a judge needs to be firm and fair but also have compassion when appropriate and allow for restitution and rehabilitation. Most folks I spoke to believe Williams would be that kind of judge and a good change from White.
Div. K: Bonnie Jackson
Jackson has been a criminal judge for 21 years and wins high marks from all corners in the legal community and among her peers.
District Judge, Section 2
Div. A: Todd Hernandez
Hernandez has been on the bench for 13 years, first as a criminal judge and now as a civil judge. The consensus on his service is very positive.
Div. G: Richard Anderson
Anderson has served for 18 years as a criminal court judge, handling 226 felony jury trials. He is known to be fair and honest by his peers, attorneys and prosecutors—quite a compliment.
Div. L: Mike Erwin
This race should be about who is best for the bench, not who is best known in the district. That is why I endorsed Erwin. He has been a criminal judge for 23 years, handling hundreds of felony cases—fairly. His opponent, Trae Welch, has handled none.
Welch is a good councilman, but seems to be running only on his residency in the sub-district. I am opposed to sub-districts for that very reason. Will those who appear before the judge but don't live in the district get a fair trial since they can't vote? Justice is supposed to be blind, not look at your address. Everyone I spoke to in the legal community agrees only one candidate is prepared: Erwin. And he is the only judge running endorsed by District Attorney Hillar Moore.
Div. M: No endorsement
This is an open seat after the retirement of Judge Kay Bates. There are five candidates, all with varied experience. There are many views on this field, and voters should examine the candidates closely.
District Judge, Section 3
Div. I: Mike Caldwell
This race has gotten heated, but it is not about crime, despite what you see in commercials. Caldwell is a civil judge who has served well for 18 years. Judges, attorneys and prosecutors agree Caldwell is always prepared, well-reasoned, honest, hardworking, and impartial. (I looked at the Baton Rouge Bar Association survey of lawyers from 2001, which rated 36 judges in 27 different areas. Not much has changed from what I heard this month. The survey said, "Judges Caldwell, Daniel, Ponder, Reidlinger, Richey and Wall received consistently high scores.")
I did hear that Caldwell could be criticized for sometimes being gruff, short or hard on those in the courtroom. He should address that shortcoming.
His opponent, Randy Piedrahita, has tried to make this contest about crime, because he volunteers on the SWAT team with the sheriff's office, and contends the judge should hear criminal cases. The irony is that he practices no criminal law because of a conflict with his deputy status.
Piedrahita makes claims about the constitution and what it says a judge must do regarding criminal trials. However, everyone I spoke to, judges and attorneys, says he is distorting the constitutional duties for the "whole" court.
And while his campaign tries to portray him as "tough, conservative, Republican," Piedrahita in 2008 contributed $2,300 to Barack Obama's campaign. According to The Advocate, Piedrahita said, "I believe in the message of the Democratic Party, and Obama really embodies that."
Piedrahita says he has changed his view as the Democratic Party changed. He changed parties as well to become a Republican. It just so happens that Judge Caldwell is a Republican in a heavily Republican sub-district.
The voters need to get all the facts, and then they can be the final judges. For me, based on evidence and the record, I must rule in favor of Judge Mike Caldwell and cast my vote for his re-election.
Juvenile Court
Sec. 1A: Kathleen Stewart Richey
Some are questioning whether the juvenile courts are doing enough to keep crime from increasing. Folks are split on Richey. But in her 23 years she has gotten high marks on her conduct from attorneys, with Richey ranking as one of the top judges in the 2001 Baton Rouge Bar Association survey. She is described as honest, hardworking and impartial. Her service with Girl Scouts, Big Buddy and I CARE demonstrates her sincere concern for youth.
Her opponent, Adam Haney, is a bright attorney in the district attorney's office who is the chief homicide prosecutor and involved with BRAVE. In the end, I believe Judge Richey has the all-around experience and knowledge to best serve the court and community.
Sec. 2B: Gail Adkins Grover
The case was different in this Juvenile Court division. It seemed all agreed that Judge Pam Taylor Johnson, who has served since 1994, is the better politician, but Gail Adkins Grover would be the better judge.
Grover serves as assistant chief administrative officer for Mayor Kip Holden. She previously was the director of the city-parish Department of Juvenile Services and an assistant district attorney in the Juvenile Section of the District Attorney's Office.
Family Court: Hunter Greene
Folks have varied opinions on Judge Annette Lasalle, on the bench for 23 years, and her challenger, Rep. Hunter Greene, who has practiced family law for 20 years. Judge Lasalle knows the law, but the same complaints I heard regarding her accessibility and "favorites" were reflected in the low ratings she had in the 2001 survey of attorneys by the Baton Rouge Bar Association.
Greene has been on the other side of the bench and had to be accessible to the public and the Legislature. That experience, along with his legal and financial background (he's a former CPA), could be an asset to the court, and his commitment to public service could provide new energy for Family Court.
Justice of the Peace: Larry Spencer
Spencer is the incumbent, elected in a special election in 2013. He's a small businessman and active in our community. The feedback on the job he has done is good.
East Baton Rouge School Board
The board has been reduced to nine members and will hire a new superintendent next year. It is necessary to elect members who are committed, focused and bold, as they advance reforms needed to set the direction for our schools.
District 1: Mark Bellue
Bellue is in business and understands the need for change in our system. He wants to focus on student achievement, innovation and the budget. A graduate of EBR public schools whose mother was a teacher, he values education and is eager to serve.
District 2: Daniel Banguel
Banguel is challenging the worst member of the school board, Vereta Lee, who was a teacher banned from EBR for cheating—an embarrassment. Banguel wants to hire a competent superintendent and let that person do their job, without micromanagement by the board (something Lee is said to do often).
District 4: Robert Maxie Sr.
A U.S. Navy veteran with five children in the EBR public school system, Maxie has a vested interest in the future of our schools. He was endorsed by Stand for Children over the incumbent, Tarvald Smith, who has been an obstacle to progress and reform.
District 5: Evelyn Ware-Jackson
Ware-Jackson, an incumbent who has supported needed reforms, is in a battle against another current board member, Jerry Arbour, and a former board member, W.T. Winfield. I see "a scheme" by Arbour and Winfield, who are friends and business partners, to get revenge on groups that supported Ware-Jackson and opposed them.
At the last minute, Arbour pulled out of the race against board President David Tatman to qualify for this district, which is predominantly black. As a Republican, he seems to want to pull white votes from Ware-Jackson and to have his buddy, Winfield, pull black votes to squeeze her out.
Arbour and Winfield have a corporation together that donated to Arbour's campaign last year and Winfield's campaign this year. Very strange.
This is just a warning to Republicans not to be fooled. Arbour has been anything but supportive of education reform or school choice. He has done an awful job these past four years—and a vote for him may as well be a vote for Winfield in the end. I think this is their plan. Don't fall for it. Ware-Jackson is a thoughtful board member who is concerned for children and deserves re-election.
District 7: Barbara Freiberg
Freiberg has been a consistent voice for reform and has served the children and community well. She spent 25 years in the classroom. She deserves four more years on the board.
District 8: Christopher Bailey
Bailey will provide a fresh, bold perspective, as he comes from business in the private sector. He wants to empower educators, streamline the central office, hire a strong superintendent and provide safe neighborhood schools for kids. He has support from Stand for Children, Chamber PAC and Better Schools for Better Futures.
Zachary Mayor: David Amrhein
Zachary is an attractive and growing community, and Mayor David Amrhein wants to keep it that way. After his first four years he points to $33 million in improvements to roads, water, sewer and gas systems. The community has developed a "smart growth" strategy and wants to create an industrial park, as well as increase the retail market in Zachary.