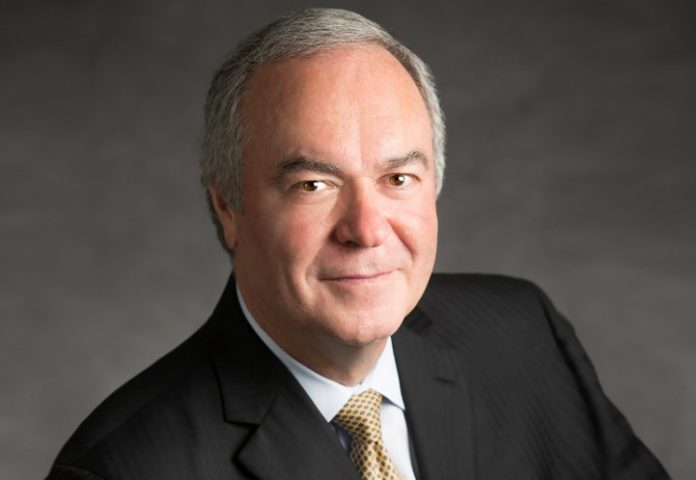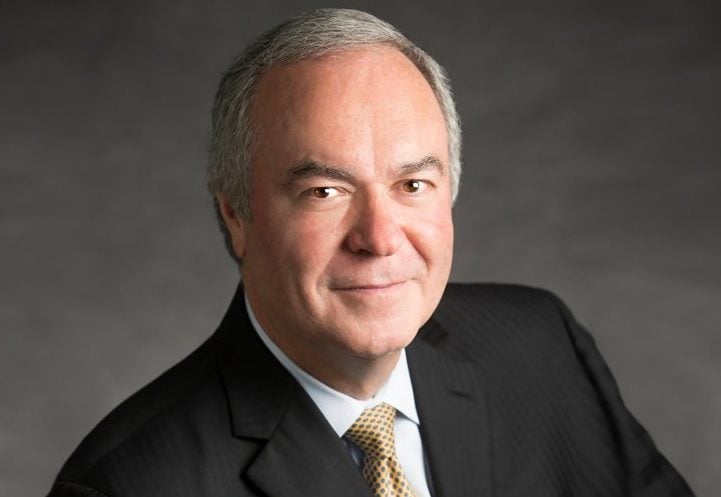 ---
When Gov. John Bel Edwards presented his budget, he claimed he had already cut $600 million since he took office. State Sen. Sharon Hewitt questioned those savings and told the governor, "I guess maybe my definition of a cut is different than yours." Edwards responded with a snide remark insulting the senator: "I can explain it to you, but I can't understand it for you."
I wonder if the governor really does understand it?
Edwards told the Legislature, "This is what falling off the cliff looks like." No, governor, it's the fall that you have designed and chosen. Just one plan from our Democratic governor trying to force the hand of others to comply. Why else would one make the ridiculous proposal of cutting the popular TOPS program by 80%, resulting in many of our best and brightest going out of state or not going to college at all—when we need a trained workforce? We know there are other options for the governor, but they wouldn't generate pressure and phone calls or emails to legislators.
So, has Edwards done all he could? Let me repeat from my column last August, "Are we not spending enough in Louisiana per capita?" The Kaiser Family Foundation said Louisiana spent $5,944 per person in 2015. (That would be higher today because our budget has increased and we lost population in 2016.) That compares to Alabama ($5,210), Georgia ($4,413), Texas ($4,350) and Florida ($3,509). Mississippi tops us at $6,569.
Are we trying to be like Mississippi—or do we see that more doesn't always make it better?
And many claim, "We have cut to the bone and can cut no more." Let's look at more data from Governing magazine, this time about state employees per capita. This report was from the 2014 census after many thousands of state jobs had been eliminated. Louisiana had 97 state employees per 10,000 residents. Compare that to Alabama (91), Georgia (68), Texas (65) and Florida (56). Mississippi was higher with 120. So, has Edwards reduced our state workforce to save labor costs—just like businesses do?
In 2016, census numbers showed, we had more than 27,000 people move out of Louisiana, creating a net population loss for the first time in years. Many left because jobs in the oil patch disappeared. If we raise taxes—slowing job growth in other sectors—and fail to attract new companies, what happens to our population? We lose again.
Those who left the workforce and state affected the unemployment number the governor was bragging on last week. While the rate is down, economist Jim Richardson told The Advocate, that is not the important stat because it is affected by those who leave the state, retire or just drop out of the labor force. Most of our neighboring states have a lower percentage. The important and revealing stat is the number of people employed in Louisiana. In two years under Edwards, that has increased by 11,104, or about a half-percent and less than 500 people per month statewide.
I wouldn't advise the governor or legislators do anything to impede our job growth. They should realize we are on this fiscal cliff because we created it by digging for decades. The digging was done by a failed education system and too many dropouts, which have contributed to 20% of the population in generational poverty.
We dug deeper with too many state workers and a pension plan that will break the bank. We are still digging with 14 four-year universities and not enough support for our flagship university—the only one with a graduation rate above 60%. And we dig by dedicating funds—some with excess-—making the cliff steeper. 
So the war is on, and it may get bloody. New state Treasurer John Schroder said, "This is a broken system, and we can't possibly in good conscience give it more money until it's fixed."
I predict the truce in the end with the penny sale tax renewed—to fight another day.
Tax policy matters
If the governor—or anyone else—wonders about the impact of higher or lower taxes, just look at Apple and see what they did when the new tax plan was passed in Washington, D.C. Bloomberg reported Apple would "bring hundreds of billions of overseas dollars back to the U.S., pay about $38 billion in taxes on the money and spend tens of billions on domestic jobs, manufacturing and data centers in the coming years." Apple said it would spend $30 billion in the U.S. over five years and create 20,000 new jobs. Their stock rose 1.7% to a new record.
And, this week, Exxon's CEO said the oil company, because of the federal tax cuts, will invest $50 billion in the United State over the next five years, with the possibility that some of those expansion efforts could take place in Baton Rouge.
Yes, governor, tax policy matters when you want new jobs—and we need them.
Change the paradigm
We all see much changing in the models or patterns of business, communications and lifestyles. And every sector will be impacted eventually, including higher education. Higher ed "customers" and their preferences are changing, and they want it "their way." For many, especially those who are older with jobs or children, that means online courses.
I was glad to see in our last issue that LSU has recruited a leader from Southern New Hampshire University to lead the charge. President F. King Alexander and Provost Rick Koubek have a goal of 30,000 online students by 2025. LSU had 800 this past fall, compared to 30,000 on-campus students.
Sasha Thackaberry comes from SNHU, a college with a few thousand students on campus—but after 12 years it now has 100,000 students who took at least one online class in the last three terms. Now that is growth—and making millions by serving the customers, who are nationwide and global for SNHU.
But change never comes easy. As Koubek says, "You have to change the paradigm."
Change comes slowly
I was excited to attend a ground breaking for IDEA Public Schools, a new charter school being built in the Gardere area. It seems appropriate it is located on Innovation Park Drive, because charters are about innovation. IDEA Public Schools is based in Texas and has two of the Top 10 in The Washington Post's "America's Most Challenging High Schools" list.
Late last year, I attended the groundbreaking of the new BASIS Charter School being built near Woman's Hospital. BASIS, out of Arizona, is being built in a partnership with Woman's Hospital, and 50% of the slots are designated for Woman's employees, with the rest open to the public. BASIS had three of the Top 10 schools on The Post's list, including No. 1.
I was pleased to see EBR Schools Superintendent Warren Drake at both groundbreakings, along with School Board President Evelyn Ware-Jackson. These schools are charters of the EBR system.
These two new schools in South Baton Rouge are being built by IDEA and BASIS. That is a win for children and our community.
But compare that to our neighboring system in Iberville Parish and its backwards superintendent, Arthur Joffrion Jr. They are fighting charters and suing the state over funding. It's always about the money and keeping the power in their hands. He cares more about the "adults" and his monopoly than the children. If Iberville wins its lawsuit in the Louisiana Supreme Court (ruling expected soon), it could impact 10 charters here in EBR. The greed of the Iberville system could do harm to EBR children and families.