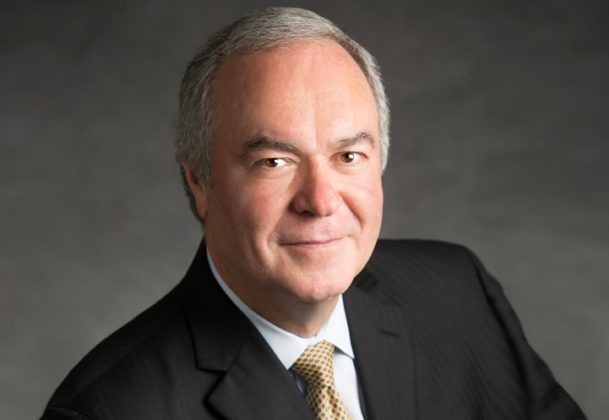 ---
And then there were two.
Democratic incumbent Gov. John Bel Edwards missed winning re-election in the first primary, failing to top 50%, and now faces first-time candidate, Republican and businessman Eddie Rispone, who has the momentum. The tables have been turned on Edwards, who found himself as the long-shot candidate when 2015 gubernatorial campaign began.
Four years ago, many voters didn't even know who then-state Rep. John Bel Edwards was or anything about his record. So seemingly far-fetched was his quest that the head of the State Democratic Party, state Sen. Karen Carter Petersen, and former Sen. Mary Landrieu privately asked him to step aside and run instead for attorney general.
He was basically ignored, with the attention going to the three Republicans in the primary race. That turned out to be a good thing for him. In the runoff, voters only knew he is "not David Vitter," a flawed candidate who failed to get the endorsements of his two fellow Republican opponents. Edwards sold himself as a "moderate" who was pro-gun, pro-life, said he wouldn't raise taxes and generally avoided talking like a Democrat. He fooled the voters once. Not this time.
This runoff will be no fluke. Rather, it's the quintessential race pitting a liberal Democratic incumbent against a conservative Republican challenger who already has the endorsement of his primary foe, Rep. Ralph Abraham. The differences are as clear as left and right or night and day. This time, there can be no confusion.
Edwards now has a clear record and his actions – and our states' statistics – paint a dreary picture. When I listen to Edwards talk of how great things are in our state and then compare that to the sobering facts below, I began to ask "Are we in the toilet and is Gov. Edwards trying to convince us it's a hot tub?"  Consider this:
We are ranked near the top in poverty. New Mexico and Louisiana are just behind Mississippi, with the highest poverty rates in the country. Louisiana is now at 18.6%. That's about 7 points over the national average of 11.8%. New jobs and an educated workforce are critical.
We are the only state to lose jobs. This is a distinction we would rather do without. The Bureau of Labor statistics recently released its seasonally adjusted numbers, showing Louisiana lost 1,000 jobs over the 12-month period—the only state in the nation to lose jobs.
Louisiana ranks 50th. The headline in The Advocate read, "Louisiana dead last for 3rd straight year in 'Best States' list; Edwards: rankings inaccurate." U.S. News & World Report ranks states, measuring "outcomes for citizens [by] using more than 70 metrics" and "thousands of data points." We are last—and the governor keeps telling us "we are moving in the right direction."
Louisiana is one of only nine states to lose population. From 2017 to 2018, Louisiana had a net loss of population—the fourth largest, with 27,914 people moving to other states. Not good.
Taxes up. We have all seen the video of Edwards saying, "No," during the 2015 debates when asked if he would raise taxes on individuals or businesses—and he did both. Our sales taxes are second-highest in the nation. So why did he break his promise? He can't say he didn't know of the state's financial condition because he was a legislator who had voted for six of the eight budgets under former-Gov. Bobby Jindal. And he voted to repeal the Stelly Plan, too. So, he didn't "inherit" the budget deficit he whines about; he was part of it. What does the West Point honor code say about telling the truth and keeping your word?
Education reform. In the most recent gubernatorial debate Edwards and Rispone got into it over education reform—a critical area for our state. This is another major difference between these two candidates and Rispone is the clear champion for children and parents.
I have been involved with education reform for 30 years. Edwards has never supported reforms and innovations but always put unions and adult jobs ahead of educating children for the future.
After winning in 2015 he told the unions they would "have a partner in the governor's office." He also criticized state Superintendent John White, the best in the nation, and wanted to fire him. But at the debate with Rispone, Edwards had the audacity to claim credit for the decade-long effort to raise Louisiana's public high school graduation rate, now reaching 81%.
Louisiana's rate-gain has outpaced the nation since 2012—9.1 percentage points, compared to 4.6 percentage points nationally. And he also bragged on the graduation rate for black students in the state exceeding the national average for the first time—over 78%. Edwards has always been among the opposition to reform and school choice, and supported the unions and status quo that has failed our state.
I know personally that Rispone has spent his own time and money to support the reform
effort benefiting children and families and giving them choices to escape failing schools. Edwards, once governor, inherited this reform movement—and its success—advanced under Jindal, White and Rispone that got us out of the ditch dug by Edwards and his union pals over decades. We can't go back to the failed policies of Edwards and the teacher unions that put our children at risk.
The next four years will require thinking different, strong leadership and working with business and the Legislature to create jobs—not gridlock. (The primary results saw an increase in Republicans in the Legislature, who could soon hold a veto-proof super majority in both chambers.) Rispone will get that done. And this election won't just impact the next four years, but the next 10 as the redistricting process for all elected officials happens during the upcoming gubernatorial term.
Let me share one sneaky example of the stark contrast in candidates and camps that occurred on the eve of the election and election day. One you saw and one you didn't.
Eddie Rispone spent Friday night on stage with Republican President Donald Trump and with Louisiana senators. Bill Cassidy and John Kennedy as well as Abraham, who the next night endorsed Rispone in his concession speech. The president's support for Republicans was open and transparent for all to see.
Ironically, hours before the Trump event, Edwards was also in Lake Charles, proclaiming voters should not take cues from the "partisanship" of Washington, D.C.
What he failed to mention was that he and his camp were planning a pure partisan political move in secret the very next day—election day—with his own Democratic president, Barack Obama, making robocalls to get the vote out among Democrats and minorities.
Governor, we now all know you are a liberal Democrat who, like Obama, believes in big government and taxes as the solution. Risponse disagrees.
Election day is Nov. 16 (early voting Nov. 2-9) and I will vote for Eddie Rispone. There are big differences between Rispone and Edwards regarding their achievements, policies and beliefs about the role of government—and what direction Louisiana is moving now and should go in the future.
I believe voters are wiser and now know the real Edwards since his 2015 stealth campaign—and why a majority voted against him in the primary. Like they say, "fool me once, shame on you. Fool me twice …"