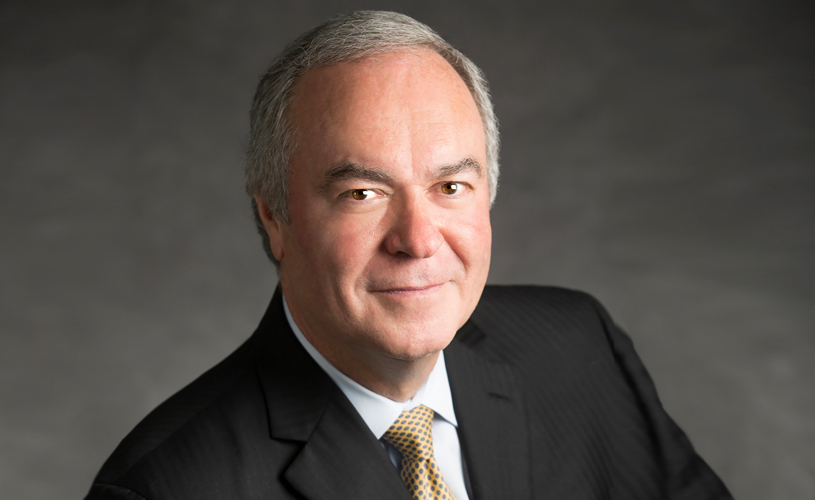 ---
We all pay for government everyday and often question if we are getting our money's worth. Is our government well run? In our most recent issue of Business Report, we had two stories that point to reasons many folks oppose new taxes and don't trust government or politicians.
One was our cover story, "A failure to assess," where we looked at just 12 commercial properties and found our parish could be leaving millions in annual property taxes on the table. The other was "It pays to be a sheriff," a story on the Legislature approving a 7% raise for sheriffs in Louisiana—making our own Sheriff Sid Gautreaux the highest paid in the state.
The project featured on the cover was the University House. The story notes, "In October 2015, a Dallas company acquired the 287-unit apartment complex near LSU's North Gate, then called The Standard, for $108.5 million … But nearly three years later, the student housing complex, since renamed University House, is assessed by the East Baton Rouge Parish Tax Assessor at just $3.3 million, which, when you do math, means the assessor valued the property at $33.8 million, or about one-third of what it sold for in 2015."
The investigation points out, "As a result, University House's property tax bill is currently $416,867 per year, compared to the $1.3 million it would be if the assessment reflected the most recent sale price." This means there could be a nearly $900,000 difference in taxes in one year.
The story examined a dozen properties and found on average they were assessed at 55% of their sale price.
Our story states, "East Baton Rouge Parish Assessor Brian Wilson denies his office is under-assessing commercial properties. Yet, he concedes he is intentionally assessing some of them at well below their sale price. The reason? Wilson simply doesn't believe the sale price of many commercial properties on the tax rolls represents anything close to their market value. Wilson denies that his office is depriving the parish of any tax money. 'Do I think we're leaving tax money on the table? No, I do not.'"
Do you agree?
While many scream for more money, what will our elected officials, like our mayor, mayor pro tem (the assessor's brother), school board members, Metro Council members, sheriff and police chief, have to say? Are they concerned and going to address this issue—or give their fellow politician a pass? Before taxpayers approve any new taxes, do they want to see that what is owed is collected?
Related:
And questions should be asked of the sheriff, too. Our story on the sheriffs pointed out, "While per capita personal income in East Baton Rouge Parish rose some 15% from 2009 to 2016, the salary of Sheriff Sid Gautreaux increased 20% over that same time frame. Gautreaux's all-in compensation last year, including benefits, was $219,635, and his base salary of $179,277 was the highest of any sheriff in the state."
Does the crime rate in our parish warrant that? Or is it based on our population as the largest parish? (Note: The sheriff's spokesperson said, "The sheriff did say that if it passed, he will not accept an increase if it would be detrimental to the budget of the office." He refused a raise in 2013. We will see in 2018.)
This recent raise approved by the Legislature (paid mostly by local property taxes) comes after sheriffs received automatic raises for five straight years, a move approved by the Legislature in 2013 and tied to pay hikes for state judges. (This is pure politics, taking care of the sheriffs who help at election time. The state shouldn't even be involved here, but legislators like the power. Pathetic.) And while the Legislature and Gov. John Bel Edwards (whose brother is a sheriff) send this raise to the local level where we all pay, they also pass a sales tax for the state budget—which we pay, too.
To see these "public servants" get significant and automatic raises paid for by you, the taxpayers—who are not getting such raises in your own jobs—and to see potential property taxes not being collected, is disturbing to many. You get to speak out at the ballot box on new taxes and the re-election day of these politicians.
We get the government we deserve—and we pay for it.
Buddy Amoroso and the Metro Council
Councilman Buddy Amoroso lost his life in a tragic bicycle accident recently, and our community lost a true public servant. He loved serving and helping others, and was a fine example of standing for your principles while being respectful of those who disagreed. That is rare these days.
Related:
The funeral of Amoroso was a sad day. But so was Tuesday, July 10, when the ugliness of racial politics reared its head and the process of replacing Amoroso on the Metro Council went off the tracks and became a political train wreck. The plot by four council members was ill-conceived and ill-advised, and showed very poor judgment and leadership. It was very disappointing and a setback. You can disagree with the council's makeup, but you don't abdicate your responsibility and try a "work-around" with the governor to get your way. Sad. I hope the council can mend and get back to business. As for a future prospect, take a look at the column by Executive Editor JR Ball.
What does society value?
The recently retired CEO of Chevron took home the title for highest paid executive in 2017 among the S&P 500. John Watson received $24.8 million. Is he worth it? The market says yes.
At the same time, Forbes released its 2018 list for the top 100 highest paid athletes, and Watson wouldn't have made the top 25. (No. 25 was boxer Anthony Joshua at $39 million—and you have probably never heard of him.) Topping the list of athletes was another boxer, Floyd Mayweather Jr., at $285 million. (No, that's not a typo. It's 10 times the compensation of the top CEO.) The next two were a couple of the stars of European soccer at more than $100 million. LeBron James was at No. 6 with $85 million, and the top NFL player was quarterback Matt Ryan of Atlanta at $67 million.
Are they worth it? The teams and fans say yes.
I wonder what these salaries say about our global society and our priorities when more than a third of the world's population is living on less than $2 a day? Is being entertained what we value most? Being the very best in the world clearly brings the biggest payday. I am for a free markets, and that means no limits. But that doesn't mean we shouldn't examine our own priorities.
Wanna bet?
Last week, numerous articles appeared in The Washington Post and The New York Times, in particular the editorial/opinion pages, on Trump's new Supreme Court nominee, Brett Kavanaugh. Interesting how many declare concern and angst over the court moving decidedly to the right if Kavanaugh is confirmed.
So here's my question: If Bernie Sanders or Hillary Clinton were president and they were given the chance to appoint two Supreme Court justices in their first term, would there be the same hue and cry about the court's move to the left? Would columnists be imploring senators to stop the creation of what would be a liberal court for decades?