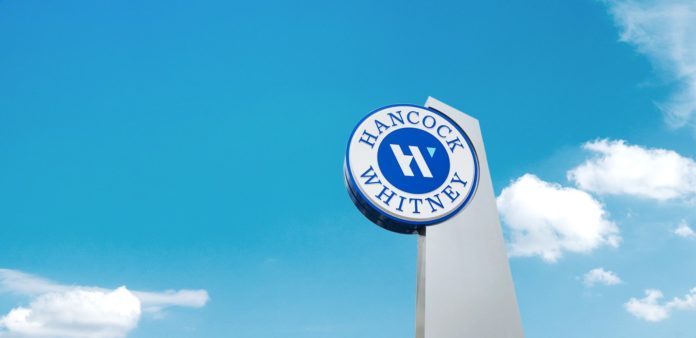 The parent companies of Hancock Whitney Bank and Lafayette-based MidSouth Bank announced today they have entered into an agreement for MidSouth to merge into Hancock Whitney in a stock-for-stock transaction.
The deal, expected to close late in the third quarter of this year, will give Hancock Whitney an additional $1.7 billion in assets, $900 million in loans, $1.4 billion in deposits and a larger footprint. Mid South has 42 branches in Louisiana and Texas.
"MidSouth's franchise will provide enhanced opportunities for growth in several of our current markets, such as their home market of Lafayette, Louisiana, as well as opportunities for expansion in newer markets in Louisiana and Texas," Hancock Whitney President and CEO John Hairston says.
Though described as a merger, the deal is effectively an acquisition of the smaller MidSouth Bank—which was the 13th largest in the state at the end of FY 2018—by the larger one. Hancock Whitney—the state's third-largest bank—currently has some $28 billion in assets, more than $23 billion in deposits, some $20 billion in loans and more than 200 branches.
It is unclear what the merger will mean for MidSouth's 42 branches or employees. In a statement, MidSouth President and CEO Jim McLemore says, "We have much in common with Hancock Whitney, including a shared culture of client focus and relationship banking. This merger will provide our customers, employees, and shareholders the benefits of scale it would have taken years for us to accomplish independently."