Get details about awards and tickets to all of Business Report's 2020 events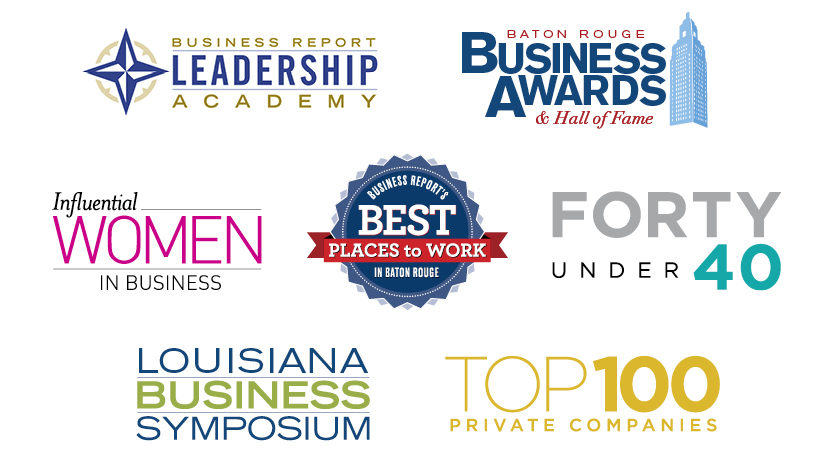 Since 1982, Baton Rouge Business Report has been instrumental in establishing and hosting unique business events that inspire leadership, provide business intelligence, recognize excellence and create opportunities. The Business Report Leadership Academy is one of the fastest-growing executive development programs in the region, and the Business Awards & Hall of Fame, Influential Women in Business and Top 40 Under 40 are some of the most anticipated annual events of the business community.
---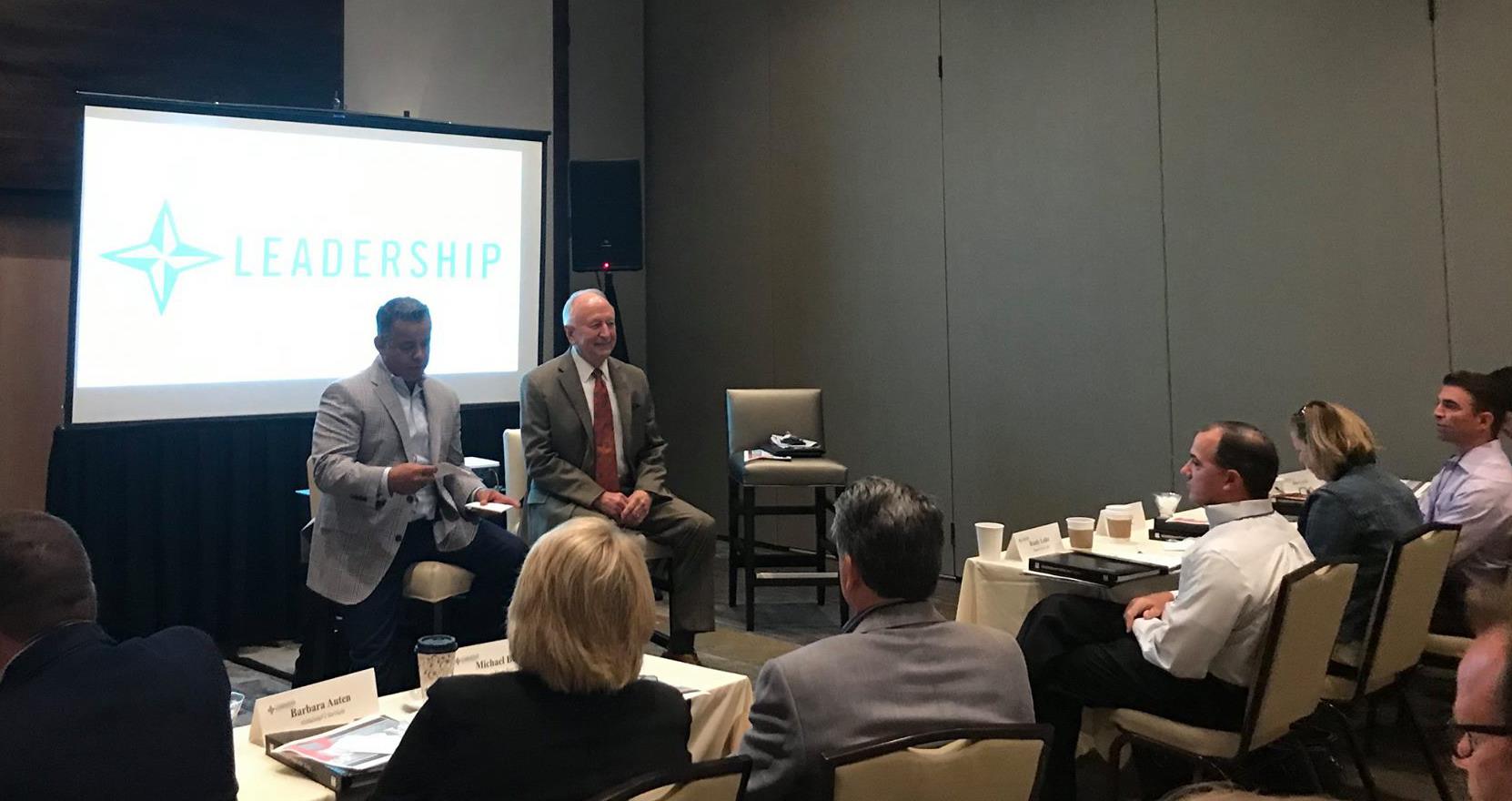 Business Report Leadership Academy
The Business Report Leadership Academy offers the best of personal development, professional growth, leadership exposure and civic outreach through discovery sessions and top guest CEO speakers for small business owners and those poised for leadership positions in their company. Participants are selected through an application process. Get the details.
NOMINATIONS: Applications are accepted year-round. Get the form.
EVENT: Spring + Fall of 2020
---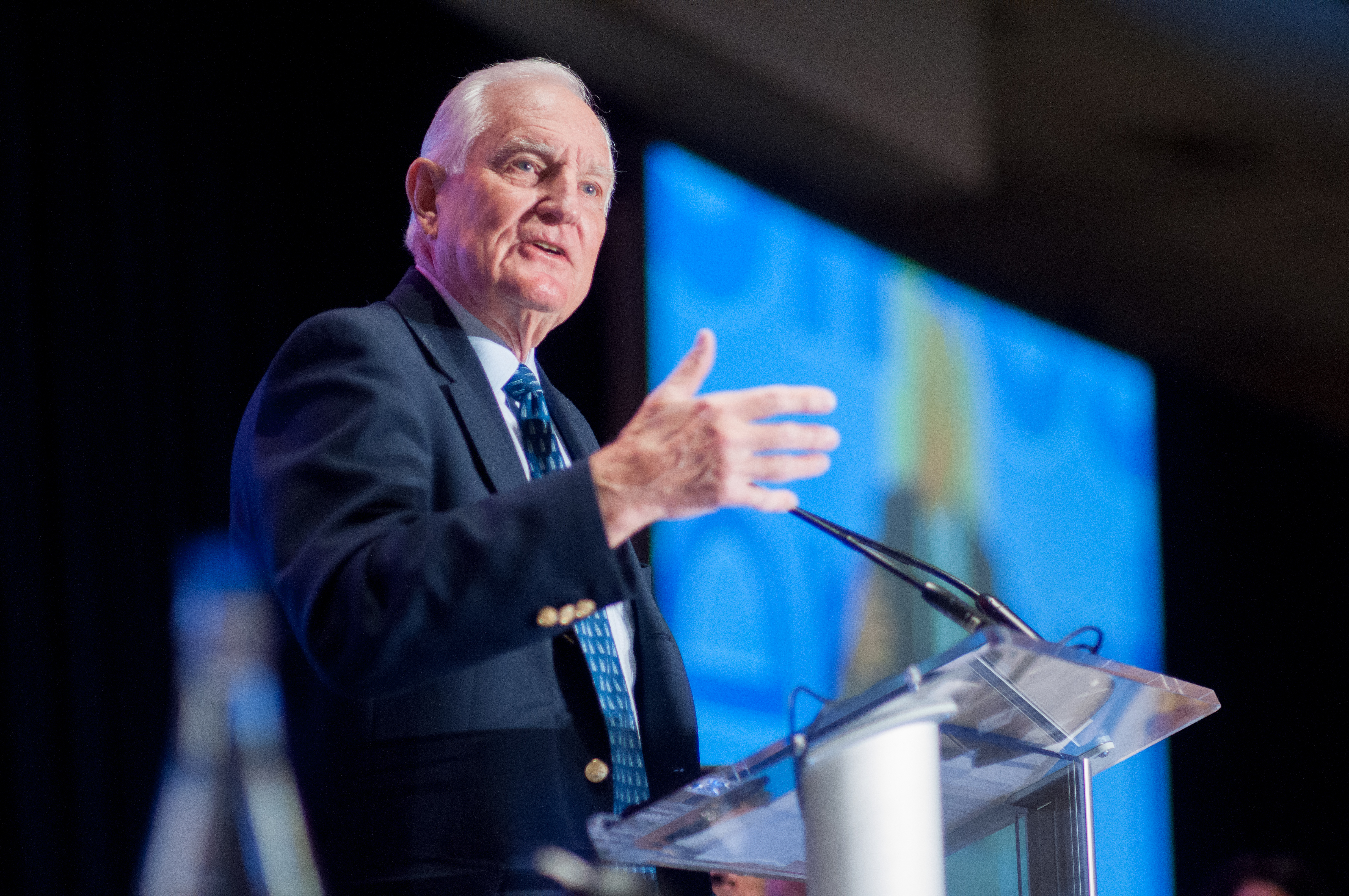 Power Breakfast Series
Get Connected and stay informed in 2020 by joining us for a new series of focused forums on key topics for business.
EVENTS:
June 9—Industry Webcast. Get the details. Register.
August 12—Cybersecurity focus
October 21—Health care focus
---

Business Awards & Hall of Fame
Presented by Business Report and Junior Achievement, this event pays tribute to remarkable individuals and companies in the local business sector. Honorees are selected for the Hall of Fame, Businessperson of the Year, Young Businessperson of the Year, Company of the Year (100 or more employees) and Company of the Year (fewer than 100 employees).
NOMINATIONS: The nomination period has ended.
BUSINESS REPORT SPECIAL EDITION: March 2020
EVENT: July 7, 2020, at the Crowne Plaza Hotel. Tickets are $85 each or $850 per table. Get tickets.
---

Influential Women in Business
Business Report honors female leaders in a wide variety of fields who are making the Capital Region a better place to live through their work in the private, public and nonprofit sectors.
NOMINATIONS: Jan. 7-Feb. 7.
BUSINESS REPORT SPECIAL EDITION: May 2020
EVENT: July 29, 2020, at the Crowne Plaza Hotel
---

Best Places to Work Breakfast
A celebration of the Best Places to Work in our community, as ranked by the independent national firm Best Companies Group.
REGISTER: Get information about participating in the Best Places to Work program.
The deadline to register is May 1, 2020.
BUSINESS REPORT SPECIAL EDITION: September 2020
EVENT: Sept. 15, 2020, at the Crowne Plaza Hotel
---

Louisiana Business Symposium
Join us for a series of free morning seminars on some of the most critical issues in management and employee engagement.
EVENT: Sept. 15, 2020, at the Crowne Plaza Hotel
---

Top 100 Private Companies Luncheon
Join us as we honor the Top 100 private companies in the Capital Region, ranked by revenue. Keynote speaker for the event will be the accurate and irreverent LSU economist, Dr. Loren Scott. He will once again unveil his economic trends forecast for Louisiana and Baton Rouge, delivered in a style of homespun humor known as "economic comedy." He is on the 50-member National Business Economic Issues Council, which meets quarterly to discuss issues of state, national and international interest. Dr. Scott is co-developer of the Louisiana econometric model, a model used for providing annual forecasts of the Louisiana economy.
DEADLINE FOR SUBMITTING YOUR COMPANY'S TOP 100 SURVEY:
To be announced.
BUSINESS REPORT SPECIAL EDITION: July 2020
EVENT: Sept. 15, 2020, at the Crowne Plaza Hotel
---

Forty Under 40
Business Report honors the Capital Region's young rising stars from the private, public and nonprofit sectors.
NOMINATIONS: June 2-July 2, 2020. Get the nomination form.
BUSINESS REPORT SPECIAL EDITION: November 2020
EVENT: Dec. 2, 2020, at L'Auberge Casino + Hotel