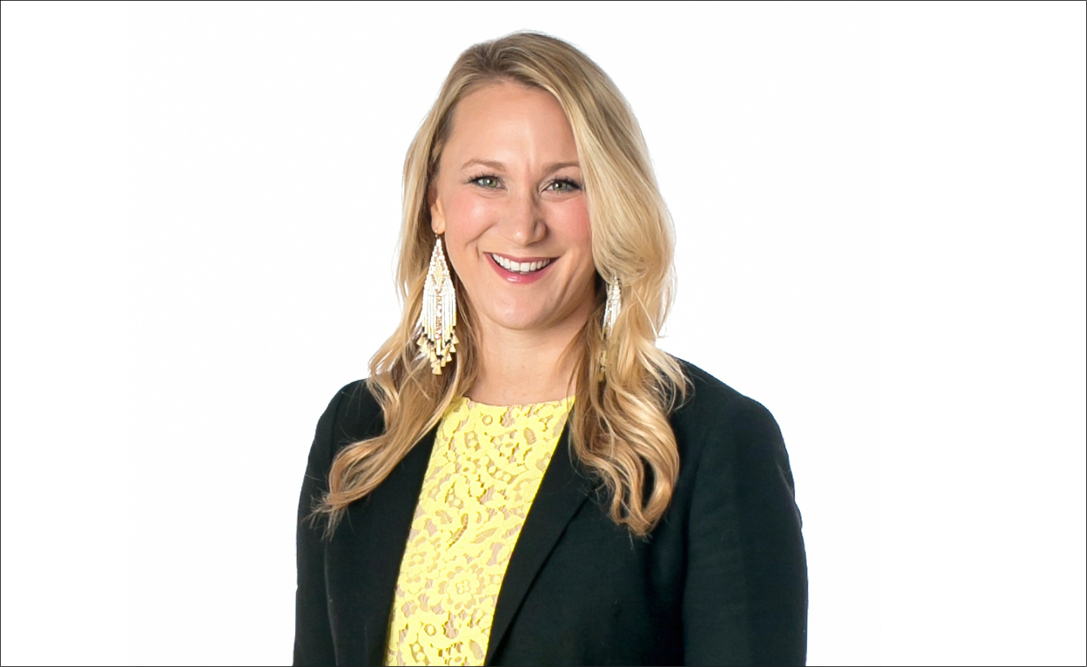 (Photos by Amy Martin)
Jessica Tate Gagliano,

35
Director of Development, Knock Knock Children's Museum
PROFESSIONAL ACHIEVEMENTS:
Joining inaugural team at children's museum, creating the footprint for future fundraising endeavors and capital campaigns.
Presenting as a national expert on mission-based fundraising and creative concepts for the American Cancer Society.
Led Best Dressed Ball to record-breaking year in 2016, raising more than $335,000, a more than 50% increase in profits from previous year.
COMMUNITY:
Served as 30th anniversary chairman of Hollydays, raising almost $400,000, and was the Junior League of Baton Rouge 80th anniversary chairman.
NAME ONE BOOK THAT HAS INSPIRED YOU PROFESSIONALLY.
Lean In, by Sheryl Sandberg.
WHEN YOU WERE A CHILD, WHAT DID YOU WANT TO BE WHEN YOU GREW UP?
Fashion designer.
WHAT WAS YOUR FIRST JOB, HOW OLD WERE YOU AND WHAT DID YOU LEARN FROM IT?
My first job was working at McLavy, Ltd. throughout college. In my position, Frank and the family taught me the true value in cultivating relationships and the importance of customer service. As an added bonus, I learned the secret to a killer Bloody Mary.
WHAT IS THE STRANGEST JOB YOU'VE EVER HAD?
Working as a stylist in Los Angeles; it was wild! I would open up a magazine and see myself in paparazzi shots with celebrities!
WHAT IS YOUR FAVORITE PLACE FOR A BUSINESS LUNCH IN BATON ROUGE, AND WHAT IS YOUR FAVORITE DISH THERE?
Bistro Byronz, Wasabi Chicken Salad.
WHAT DO YOU CONSIDER YOUR GREATEST ACHIEVEMENT?
Being a mother to Grace, a very spirited four-year-old who continues to inspire me with her creativity. She makes me want to be a better person every single day.
HOW DO YOU GET PUMPED UP BEFORE A BIG MEETING, PRESENTATION OR PITCH?
A trip to CC's and some good music along the way.
WHAT HAS BEEN THE MOST FULFILLING MOMENT IN YOUR CAREER SO FAR?
Witnessing the doors to Knock Knock Children's Museum open to the public for the very first time.
WHAT WAS YOUR PROFESSIONAL "AHA MOMENT?"
When I finally understood that when you love what you do, it isn't really work anymore. It's a pretty amazing place to get to, and I'm fortunate to have gotten there.
WHAT IS YOUR BEST PRODUCTIVITY HACK?
Post-Its. Couldn't live without them, and wouldn't want to try
WHAT HAVE YOU LEARNED THE HARD WAY?
You can't do it all on your own. It's OK to ask for help.
HOW DO YOU TYPICALLY DRESS FOR WORK—CASUAL? PROFESSIONAL? BUSINESS CASUAL? OTHER?
If it's all black, I'm wearing it. My color scheme doesn't change, but my earrings do!
WHY PART OF YOUR JOB DO YOU LOVE? WHAT PART DO YOU HATE?
I love having the opportunity to collaborate with amazing people who are passionate about improving the lives of our youngest citizens in the Capital Region. I hate sorting Legos.
WHAT IS THE BEST COMPLIMENT YOU'VE EVER GOTTEN FROM A COLLEAGUE OR BOSS?
When I walked out of an intense meeting feeling very uncertain about my delivery, my superior told me that I had proven to be exactly what they had hoped for when they hired me.
MAC OR PC?
Mac.
ARE YOU ACTIVE ON SOCIAL MEDIA? IF SO, ON WHICH PLATFORMS ARE YOU MOST ACTIVE?
Facebook and Instagram.
HOW MANY TEXTS DO YOU SEND ON AN AVERAGE DAY? HOW MANY EMAILS?
Please don't make me count!
HOW LOW WILL YOU ALLOW YOUR REMAINING PHONE OR COMPUTER BATTERY LIFE GET (IN %) BEFORE YOU HAVE AN ANXIETY ATTACK?
1% and then I'm usually running around crazy looking for a charger.
HOW MANY UNREAD MESSAGES ARE IN YOUR INBOX RIGHT NOW?
Put it this way, I'm not the one whose answer is zero.
WHAT'S YOUR FAVORITE APP AT THE MOMENT?
Waitr. There are days I wouldn't eat without it.
WHAT IS YOUR FAVORITE TECHNOLOGICAL ADVANCEMENT OF THE PAST DECADE?
FaceTime. Makes being away from loved ones so much easier.
WHAT TECHNOLOGY DO YOU WISH WAS NEVER INVENTED?
The Netflix "Are you still watching?" feature. Don't judge me and my binge watching.
WHAT TIME DO YOU GET UP ON WORKDAY MORNINGS?
5:00 a.m.
BREAKFAST AT HOME? BREAKFAST ON THE GO? BREAKFAST AT YOUR DESK? NO BREAKFAST AT ALL?
Breakfast on the go, aka coffee in the car.
THE SAYING GOES: 'BE THE CHANGE YOU WANT TO SEE IN THE WORLD.' SPECIFICALLY, WHAT ARE YOU 'BEING' TO MAKE BATON ROUGE BETTER?
I hope that I am "being" the encouragement for young women in the community. I have been fortunate to have many amazing women mentors challenge, and encourage, me to step outside my comfort zone and to be brave when using my voice to make a difference. It's my hope to pay it forward and let other women see that they can, and will, affect change in Baton Rouge.
WHEN DID YOU REALIZE YOU WERE "GROWN UP?"
When I became someone's emergency contact.
WHAT WAS THE BEST VACATION YOU HAVE EVER TAKEN?
Any trip to the beach with the girls qualifies.
FAVORITE GIFT YOU WERE GIVEN AS A CHILD?
The gift of time. Looking back, I can't remember any specific tangible gifts, but I can remember my mom always going above and beyond to make every birthday, holiday or event special for me.
WHICH TALENT OR SUPERPOWER WOULD YOU MOST LIKE TO HAVE AND WHY?
I wish I could play the guitar and sing. I wouldn't shut up!
WHAT'S A NICKNAME YOUR FRIENDS OR FAMILY MEMBERS HAVE FOR YOU?
Jess, Jessie…Chrissie
WHAT ARE YOU SUPERSTITIOUS ABOUT?
I've had too many black cats cross my path, and I've walked under far too many ladders to be superstitious anymore. Wait, as soon as I finished typing that answer I knocked over a glass and it shattered. Maybe I should change my answer!
WHO FASCINATES YOU?
The women of the Junior League of Baton Rouge. These women are diverse in their thoughts, opinions and backgrounds but come together for a common goal to make Baton Rouge a better community. These women can truly do it all, whether it is serving as the CEO of their company, or raising 3 children as a single parent, or both! And they do all of this while serving in leadership throughout the community. They truly are awe-inspiring.
WHICH FICTIONAL CHARACTER DO YOU MOST IDENTIFY WITH?
Carrie Bradshaw
FAVORITE DRINK?
A Southside from The Merchant.
WHAT IS YOUR FAVORITE BAND OR SONG?
Anderson East.
WHAT IS YOUR FAVORITE MOVIE?
Troop Beverly Hills.
WHO WOULD PLAY YOU IN A MOVIE?
I've been told a young Meryl Streep.
IF YOU COULD GO BACK IN TIME, WHAT ADVICE WOULD YOU GIVE YOUR 18-YEAR-OLD SELF?
No one will ever ask you what you made on that test. Enjoy the moment!
PETS?
All drains lead to the ocean. After a few goldfish mishaps, we are now pet free.
HOBBIES?
Unfortunately, not much spare time these days so I'll settle for a good dinner with friends.
TELL US ABOUT A MOMENT THAT CHANGED YOUR LIFE.
The day my father had his stroke; 13 years later, I've learned the true definition of compassion, patience and understanding.
WHAT'S THE NEXT BIG PERSONAL OR CAREER CHALLENGE YOU PLAN TO TAKE ON?
As my year of Junior League presidency ends next June, I look forward to embracing the "challenge" of having a lot of extra spare time. I am planning to take some time to decide my next adventure.
WHAT CONCERNS YOU MOST ABOUT THE FUTURE?
Not learning from our mistakes and having to watch history repeat itself.
WHAT GIVES YOU THE MOST HOPE ABOUT THE FUTURE?
The children in our community. I get to witness the world through the eyes of these children who come together with no biases, they just want to play and being eager to learn.
WHAT WOULD BE YOUR ADVICE FOR FUTURE FORTY UNDER 40 HONOREES?
Do what you love and the rest will follow.
DO YOU PLAN TO BE IN THE CAPITAL REGION FIVE YEARS FROM NOW? WHY OR WHY NOT?
Absolutely. I said I was leaving once and never coming back. Funny how that turned out! Leaving made me realize what a special community we have and I can't see myself ever leaving again.
IF NAMED KING FOR A DAY, WHAT IS ONE CHANGE YOU WOULD MAKE IN BATON ROUGE?
Fix the traffic problems!!
DO YOU HAVE A BUCKET LIST? IF SO, WHAT ARE THE TOP 3 THINGS ON IT?
Build up the courage to skydive.

Spend a summer in Italy.

Master the art of cooking without a recipe.