The Rub: Local massage therapists question the proliferation of late-night—and sometimes unlicensed—parlors in Baton Rouge, and wonder why regulators and law enforcement aren't doing more about it

When veteran massage therapist Kathie Lea first hung out her shingle in the mid-1980s, she had to endure a lot of jokes and overcome the stigma long associated with the business of giving people rubdowns.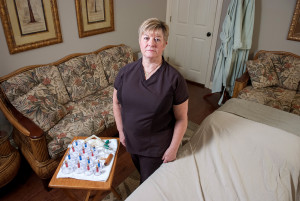 "People thought I was an old hippie or a prostitute," she says. "It was years before they would take me seriously."
In the decades since, Lea has built a successful career as a therapist and massage has gone mainstream. The practice has become an accepted—and, indeed, sought-after—treatment by millions as a way to relieve stress, sore muscles and minor sports injuries.
But Lea and others in her industry are alarmed by a trend they've noticed over the past few years: the proliferation of massage parlors with late-night hours that heavily advertise Asian masseuses. Since 2010, more than a dozen such establishments have opened in Baton Rouge, as they have in markets around the U.S., setting up shop in suburban strip malls and keeping business hours that run curiously late into the night.
Getting a handle on these establishments is tricky. Most are licensed by the state and present themselves as legitimate businesses. Some actually are. But several of these particular massage parlors appear to be erotic massage parlors, or at least advertise themselves as such online.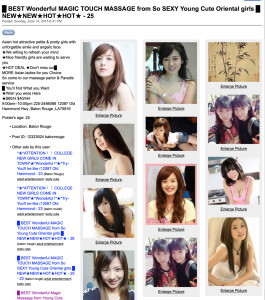 The websites they use make no bones about the services they offer. Ads for local establishments on the online classifieds site Backpage.com show scantily clad young women—"Asian Princess HOTTIES"—who will "treat your body like a king" and "rub your stress away." An ad for one local massage parlor promises, "You never had so good girl before."
Another online site provides a comprehensive list of more than 12 massage parlors that market a female Asian workforce in the Baton Rouge area, complete with their hours of operation, customer ratings and, for a fee, explicit, first-hand reviews. That site, Rubmap.com, bills itself as the Internet's "No. 1 site for erotic massage parlors," where users will "find your happy ending."
Such ads are not illegal. They are, however, deeply troubling to Lea and others in her industry, who aren't so much worried about losing market share to these massage parlors as they are about losing the good reputation they've worked hard to establish over the decades. These establishments make the whole industry look bad by association, critics say, and no one seems to be doing anything about it.
Why aren't state regulators thoroughly checking into the backgrounds of these establishments before giving them licenses, Lea wonders. Why do landlords lease space to them in reputable neighborhoods? And, why isn't law enforcement trying to clamp down on what is one of the worst-kept secrets in the underground sex economy?
They seem like simple questions. Finding answers is not so easy.
"No one wants to do anything, and this is a real problem," Lea says. "Massage should not be a euphemism for prostitution."
AN UNCOMFORTABLE TOPIC
The Louisiana Massage Therapy Board is the regulatory agency for the state's massage therapists and establishments. It is charged with licensing massage therapists who meet the state's minimum standards of education, as well as promulgating rules and regulations, issuing and renewing licenses, collecting fees and inspecting facilities. That latter duty—the inspections—is contracted out to a private investigator, who gives establishments advance notice before coming for a check-up.
While surprise inspections might be a more effective way to catch establishments in illegal activity, the board says that's not its job. The agency does inspect locations, but it is not an investigative body or a law enforcement agency. It's a distinction the agency's chairwoman, Linda Strickland, and attorney, Jack Miller, stress repeatedly when discussing Asian massage parlors, a subject that clearly makes them uncomfortable.
"This is a regulatory board, and it all comes down to understanding what a regulatory board is," says Strickland, a practicing massage therapist in St. Tammany Parish. "Our mission is to regulate. The police have their mission. Those missions are different."
The board is also clear to point out that it has no authority over establishments that are operating without a license, of which there appears to be at least two in the Baton Rouge area, Business Report has determined. The board can send cease-and-desist letters to unlicensed establishments, and has done so on several occasions. However, because the agency has no enforcement power, the letters are effectively meaningless.
But critics say even with the board's limited authority, it could be far more proactive in referring questions and complaints to local law enforcement agencies, which can investigate. Critics also believe the board could do more to check the backgrounds of applicants, especially those who come from out of state and present credentials from faraway massage therapy schools of dubious credibility.
Business Report sought to obtain from the board, through a public records request, the transcripts and diplomas of the licensed Asian massage therapists in the Baton Rouge market. However, the board would not provide the transcripts, citing privacy laws, and could not provide the diplomas because its office doesn't maintain them. Also, the board could not provide a written policy to determine the legitimacy of out-of-state massage schools—it doesn't have one.
The board did make available upon request records verifying that the 17 licensed therapists in the Baton Rouge area had passed a national testing exam, though the names and scores of the licensees were redacted. Rhonda McManus, executive director for the board, stands behind the agency's policies and says staff does its due diligence on the establishments and individuals they license.
"When we receive an application, we go online and verify that that school is approved by that state," McManus says. "If we cannot find it online we try to find an email. If we cannot verify it, the burden is on the therapist to provide us its credentials."
But critics say that is not enough. What's more, they argue that the board is only marginally enforcing a key portion of the state law governing massage therapists: the requirement that they speak and understand English. It's an important rule for several reasons, not the least of which is that therapists should be able to communicate effectively with their clients about specific aches and pains in order to avoid injuring them.
But the board's policy requires only that applicants sign a verifying affidavit attesting to their language abilities. The document has to be notarized, though not in the presence of anyone from the board. In other words, it's pretty easy to lie.
"You only need to go into some of the places to see a lot of them can't even speak English," says Speedy Moore, a massage therapist who runs a massage therapy school, Moore Career College, in Sherwood Forest. "I don't know why the board doesn't do more to check up on this."
Board officials defend their policies and say critics cannot assume all late-night massage parlors that promote Asian masseuses provide erotic massage—a stereotype that is perpetuated in part by the online ads with pictures of young women in tiny push-up bras and bikinis, who promise to "Make your Dream Come Ture (sic)!!!!"
"It can be a big red flag," says Miller, the board attorney. "But our investigators cannot go in with an undercover investigator to see whether this is a front for prostitution. We are not a police authority."
The agency's regulations prohibit false, deceptive and misleading advertising, so theoretically, the board could go after establishments that promise "GORGEOUS ASIAN princesses" and deliver, instead, a late-middle-aged woman to give a massage. But that's only a regulation, not a state law. The board also has an ethics code, which says licensed massage therapists are supposed to behave in a "professional" manner, but again, it's not a law.
As for the skimpy outfits, says Miller: "Unfortunately, there's no dress code."
'EVERYONE KNOWS'
For mainstream practitioners in the industry, the lack of action by state regulators is maddening. They are familiar with the arguments but frustrated that they cannot get the attention of anyone to take action.
"Everyone knows what goes on there," says Casey Little, a massage therapist at the upscale day spa, Bumble Lane, and a former member of the board. "But no one is willing to do anything."
Little was on the state board in 2010, back before Baton Rouge had many of these types of massage parlors. He doesn't recall a single complaint during his tenure with the organization, and even now he is not terribly worried about the effect the establishments have on his business. His high-end clientele in Towne Center isn't likely to confuse what goes on at a massage parlor with the services of a luxury day spa. But he can empathize with those in his industry who do have a problem with it.
"It really bothers a lot of the massage therapists who worked hard to legitimize the industry," he says. "They fought to get licensure, and I think it just offends them on a deeper level."
Moore is one of those who is deeply offended. His massage therapy school is an accredited institution that teaches a variety of techniques and focuses on the health and medical benefits of massage therapy. He has been in the industry since 1985, back when Asian massage parlors were far less common and typically located on the outskirts of town. The changes he has seen are starting to have a negative impact on young people considering massage therapy as a profession.
Recently, the father of a young woman called Moore to discuss enrolling his daughter in Moore Career College. The young woman was interested, but the dad had some tough questions.
"He was very concerned about these Asian parlors, with their neon signs and their practitioners who can't even speak English," Moore says. "He said he was worried about his daughter going into the industry, and we had a hard time arguing that point. We had to concede, yes, this is going on in our state."
Moore told the family to think about it and offered to meet with them the next day. They never called back.
"What this is doing to the legitimate massage therapy industry is terrible," he says. "It totally destroys it."
NOT ALL THE SAME
Not all massage parlors that heavily market their Asian masseuses are erotic massage parlors, and property owners who lease space to these establishments caution against painting them all with the same tarnished brush. Just because an establishment covers its glass storefront with mirrored cellophane and stays open until 9 or 10 p.m. doesn't mean one can assume it's a den of illegal sexual activity, says Chris Caillhouet.
Caillhouet and his wife, Cathy, own a strip center that is home to the chiropractic business they run. It's also home to a massage parlor. Caillhouet bristles at the suggestion there could be anything untoward about the establishment.
Before leasing to the establishment, he says, the Caillhouets carefully screened its background and personally interviewed its owner. In the months since, they have not had any problem with the tenant and, in fact, periodically refer some of their chiropractic patients there.
"Some of our clients go in there and use their services, and we've heard nothing but good things," he says.
Unlike some massage parlors in Baton Rouge, this particular establishment does not advertise on Backpage.com—though it did earlier this year—nor is it listed on Rubmap.com.
Local businessman Mostafa Khosravanipour also has leased to massage parlors and defends the establishments. Until recently, he owned the shopping center at 6031 Siegen Lane, which leases space to the Red Land Massage parlor as well as another establishment in the center that has a sign that says only "Massage."
Khosravanipour says he never had any trouble with either and, in fact, tried to help the owner of Red Land apply for a license. He says he was under the impression Red Land had received that license when he sold the shopping center earlier this year. It did not, according to the Louisiana Massage Therapy Board's online database. As of press time, however, it continued to advertise it is open to business.
Khosravanipour says the establishment was a good tenant and that neighboring businesses didn't have a problem with it. That's not the experience in all strip malls.
The owner of one longtime business on Coursey Boulevard who asked not to be identified says the massage parlor that opened two years ago in the strip center where he is located brings a rough crowd to the center.
Though he cannot say what's going on inside the establishment, he suspects the people who work there are also living there: Vehicles remain in the parking lot around the clock, and the smell of cooking food emanates from the space all day. Still, this business owner won't complain to the landlord for fear of losing his lease.
Other landlords are clear they want nothing to do with massage parlors. After Donnie Jarreau acquired the Drusilla Shopping Center for $10.2 million in 2014 and began upgrading the facility, he  ousted the massage parlor that had been a tenant there and declined to renew its lease.
"You ask for their business plan and their references and, obviously, they will not tell you what they're doing," Jarreau says. "But everyone knows what is going on."
UNDERCOVER OPERATIONS
If what Jarreau says is the case, why doesn't law enforcement step in? History has shown undercover operations into the establishments can be successful in breaking up prostitution rings.
In late 2013, a task force led by the West Baton Rouge Parish Sheriff's Office busted two massage parlors in Port Allen and arrested six women. They were charged with a variety of crimes, including prostitution, and both establishments were shut down. Several months later, in early 2014, a task force in Lafayette made 10 arrests and shut down six establishments.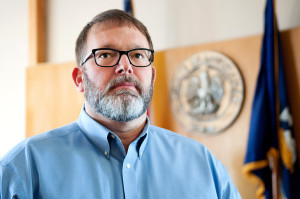 Col. Richie Johnson of the West Baton Rouge Sheriff's Office was involved in the Port Allen raids and says the investigation was worthwhile. But it never would have gotten started had the sheriff's office not received a tip from the wife of a man who was frequenting one of the establishments.
"I'd love to tell you it was brilliant detective work," Johnson says. "But it was just an angry spouse who saw her husband's credit card activity. She initiated the complaint, and that's how we got involved."
Without such a complaint, chances are slim that law enforcement is going to launch an extensive, months-long investigation in a massage parlor. Even if agencies suspect illegal activity or see an ad with salacious content on backpage.com, investigators tend not to act without hard evidence of wrongdoing. This is partly because it takes a lot of resources to launch an undercover operation, something cash-strapped law enforcement agencies don't have. It's also time consuming.
"I won't say it wasn't hard," Johnson says. "You can't just go in and say, 'I want a happy meal.' You have to establish yourself as a repeat customer and gain their trust."
But even when law enforcement does move forward with an undercover operation, and even when it's successful in finding illegal activity, the net result is usually just a few misdemeanor arrests. Of the six women arrested in the West Baton Rouge Parish bust, for example, four ended up pleading to the lesser misdemeanor crime of attempted disturbing the peace, which carries no fine or jail time. Of the two who pleaded guilty to prostitution by massage, only one actually served jail time—20 days.
"These investigations take a lot of resources, a lot of time, a lot of planning and in the end, if you're successful in making a good case and presenting it to a prosecutor, you're going to get a misdemeanor out of the deal," says Kurt Wall, an assistant attorney general with the state, whose agency has aided local law enforcement in some of its investigations. "So it's just a matter of determining how best to use your resources."
For its part, the Louisiana State Police doesn't want to use its resources that way. Maj. Doug Cain, a state police spokesman, says the agency is too busy to look into whether massage parlors are providing services they shouldn't.
He says state police will assist local law enforcement when asked and will get involved if there is evidence of a bigger crime, such as drug distribution or human trafficking.
"But we don't want to be the massage parlor police," Cain says. "Rescuing people who are being trafficked is one thing. But proactively enforcing massage parlors without intelligence or allegations of criminal activity—there's only so much we can do."
RAISING AWARENESS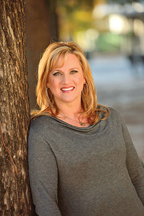 Laura Domingue, founder of the nonprofit organization Trafficking Hope, believes that's the wrong attitude to take. Investigations throughout the country have linked Asian massage parlors—and, of late, Asian nail salons, too—with human trafficking operations. A study on the underground sex economy released in late 2014 by the Urban Institute found that massage parlors are rapidly expanding into the Midwest and the South, facilitated by highly organized networks that transport Asian women—many of them brought to the U.S. illegally—through a "circuit" of massage parlors around the U.S.
"There have been arrests at these spas where, it turns out, the girls are forced to stay there and forced to give massages," Domingue says. "These girls never see the money they earn, and they're never able to get away."
Trafficking Hope is trying to raise awareness that this kind of illegal activity is going on in mid-sized markets like Baton Rouge, just as it is in major U.S. cities. Domingue says massage parlors can be prime fronts for human trafficking operations, and it's difficult for outsiders to discern what is really going on because victims are trained to act as though they enjoy what they're doing, and have been cautioned against being truthful with their customers.
"There is a lot of fear and manipulation in these kind of operations, and they know not to say anything to authorities," Domingue says. "So what we tell people is if they see something like a massage parlor that stays open late at night, report it to the authorities. No legitimate person is going to go get a massage at 1 a.m."
Domingue says it's important for the public to get involved and file complaints with law enforcement officials when they see something suspicious. Lea doesn't disagree, but she wonders how much good it will really do.
"How much more evidence do they really need?" she asks. "Part of the problem is just laziness. No one wants to fool with it. But part of the issue is law enforcement. They have to make this a priority and get involved."