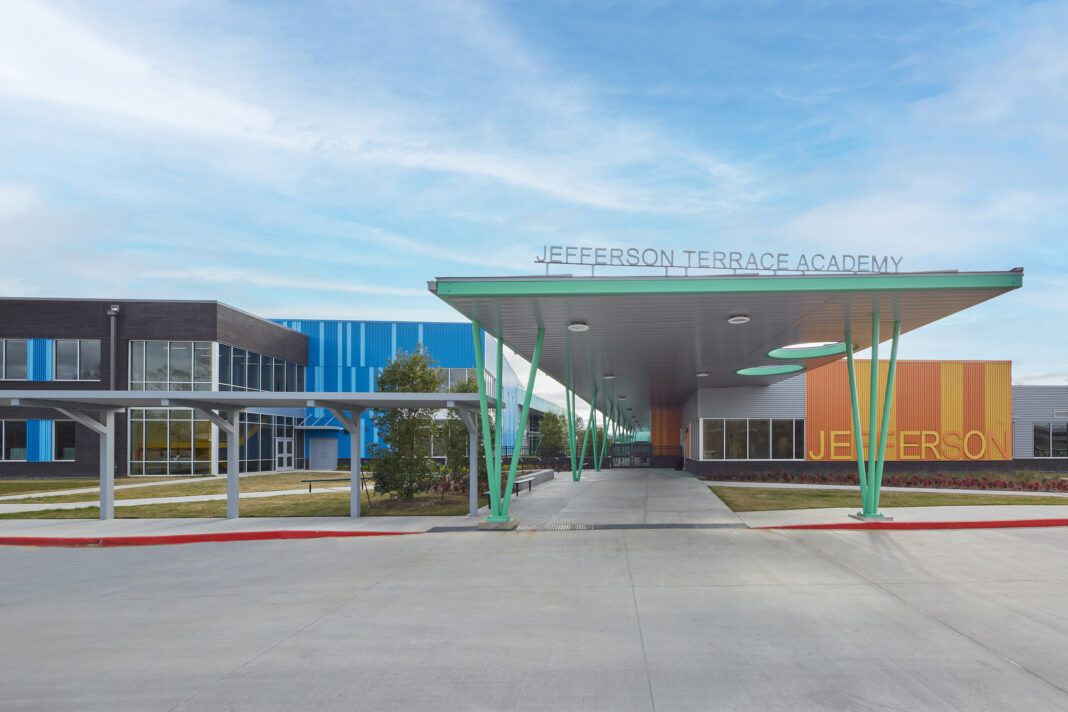 This series about the 2021 American Institute of Architects Rose Awards
highlights award-winning architecture in Louisiana.
—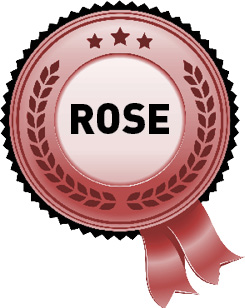 Grace Hebert Curtis Architects
Jefferson Terrace Academy

CATEGORY: Architecture
Inspired by the school system's goal to provide 21st Century Learning Environments, the design team created a contemporary yet timeless facility to serve pre-K through eighth grade students.
Working closely with the school district, educators, students and community members—and studying successful 21st Century Learning Environments across the nation—the design team leveraged a broad knowledge base and customized the elementary school concept specifically to serve the students and educators of today and tomorrow.
The school is divided into two buildings. The south building houses the majority of administrative offices, pre-K and kindergarten classrooms, special education, commons areas, music rooms and athletic spaces. Meanwhile, the north building contains learning studios, elective areas and a media hub.
Jefferson Terrace Elementary School
Architecturally, the modern building features clean lines and elegant, high-quality finishes while still reflecting a sense of youthfulness and fun via bright colors and a welcoming covered entryway.
The stormwater management areas around the structure enhance the site design and are used as a teaching tool at the outdoor learning deck. The walking trail around the site and the soccer field are open for the community to use outside of school hours.
The main entry canopy reaches out to the community in a playful manner with angular columns and voids that cast shaped shadows on the walkway throughout the day. The exterior colors while playful and engaging for the kids, also serve as a way finding tool around the campus.
Specialized programmatic spaces including the art room, media center, commons, maker space visually connected to the exterior and interior spaces through large expanses of windows putting learning on display for the community and other students to see.
Connecting the two learning community towers is a large, collaborative Media/Elective wing. The media hub is a two-story space centrally located between to facilitate access from all grade levels and become a resource for the elective classrooms flanking it.
Distributed throughout the wing are various STEAM oriented electives, designed around being highly collaborative and visible to students passing by.
Science spaces are focused toward the center of this wing to be more connected to the elective courses and create opportunity for one large collaborative science suite.
Located in the south building near administration functions, Pre-K and Kindergarten are intentionally pulled out of the 1-8 learning wings to help facilitate control of student interaction. Both the furniture as well as the lower ceiling clouds help bring the scale of the space down for the younger kids.
This community has a centralized Tinker space which is also used for indoor play in inclement weather. It opens up visually and physically to the PK-K outdoor play space blending the interior and exterior learning environments.
Shared learning environments utilized bold colors and patterns to create a vibrant atmosphere and facilitate way finding.