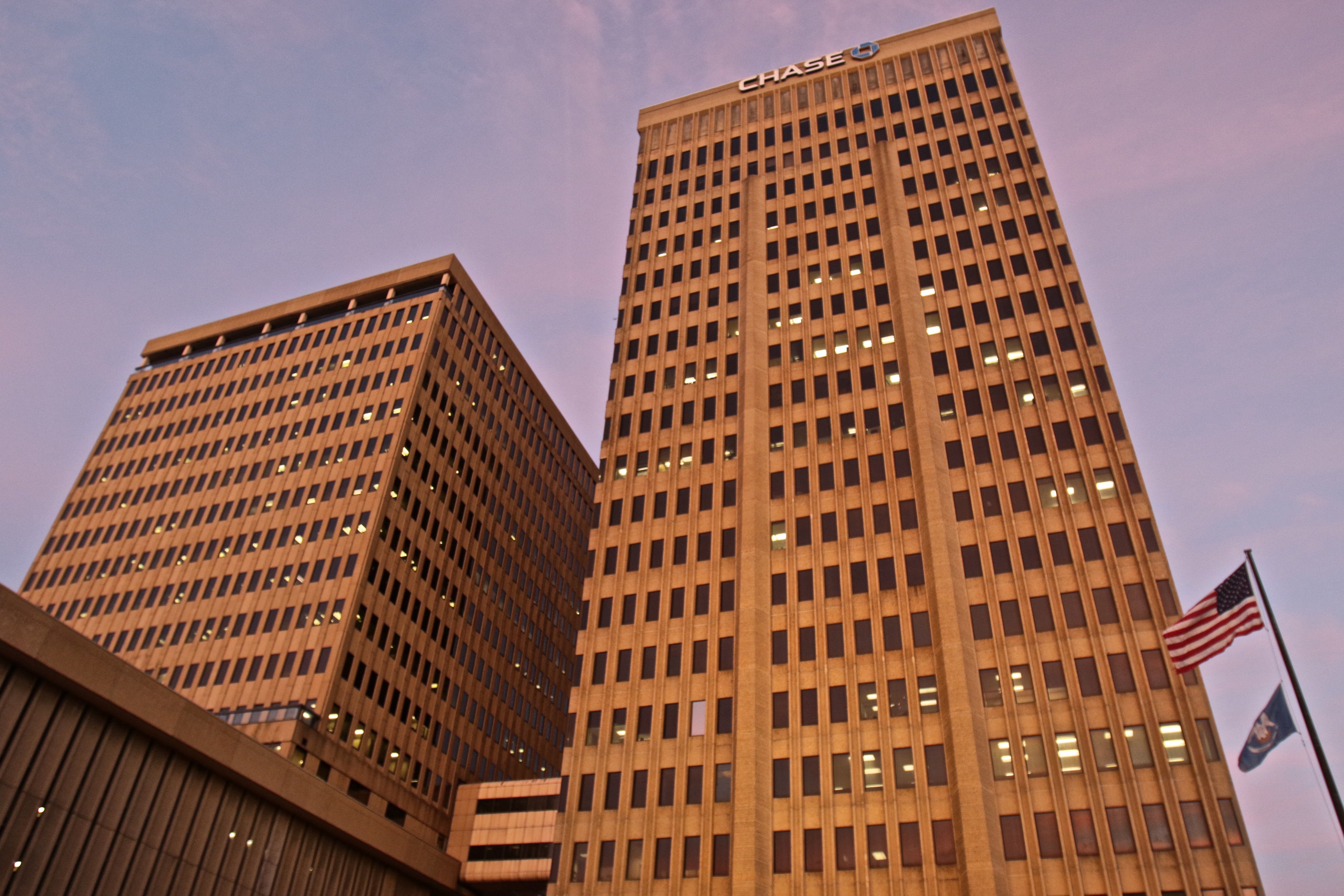 Developer Mike Wampold has acquired the downtown Chase South Tower from a group of New York investors and is planning to eventually redevelop the iconic high rise into a mixed-use property for office, retail and residential use.
In a deal that closed late Thursday, Wampold's La Hermana Major, LLC, acquired the 333,000-square-foot building from Florida Street Holdings, LLC for a price listed as $10 and other valuable considerations.
"La Hermana Major" is Spanish for "the tall sister," a reference to the adjoining Riverside North Tower, which Wampold also owns.
Wampold declines to say what he paid for the nearly 50-year-old Chase South Tower, citing a nondisclosure agreement. Sources familiar with downtown real estate say market rate for a building of that size and age could be as much as $85 per square foot, or $25 million, though Wampold likely paid considerably less.
Brokers Hank Saurage and Michele Casi of Saurage Rotenberg Commercial Real Estate handled the transaction.