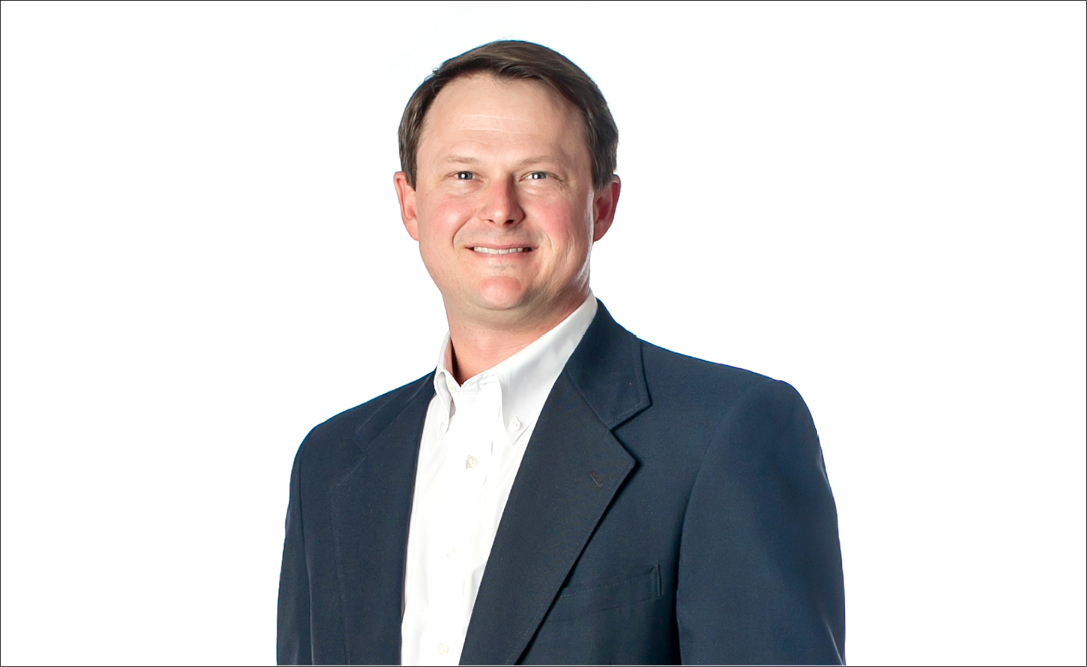 (Photos by Amy Martin)
Tom Easterly,

36
Partner, Taylor Porter Brooks Phillips
PROFESSIONAL ACHIEVEMENTS:
Named "rising star" in the area of business litigation the past four years by Louisiana Super Lawyers.
Admitted in 2017 to practice before the U.S. Supreme Court.
"Remaining happily married after 20,000-plus billable hours and raising three children."
COMMUNITY:
Serves on the board of directors for the Istrouma Area Council, Boy Scouts of America, with a 13-parish footprint. Volunteers as a judge for various moot court competitions at LSU and is on the board of directors at City Club.
NAME ONE BOOK THAT HAS INSPIRED YOU PROFESSIONALLY.
Early in my career an esteemed professor gave me a copy of his book, Finance and Accounting for Lawyers. It was co-authored by Allen Michel and Israel Shaked. Professor Shaked was our expert witness in complex commercial dispute where he was hired to help defend against claims in excess of $25 million. We ultimately got all of the claims in the case dismissed using defenses partially based on his book. The book was inspiring because it was plainly written. The takeaway for me was that financial and accounting problems can be boiled down into simple terms, and the most effective way to handle complex financial and accounting cases is to simplify the issues if at all possible.
WHEN YOU WERE A CHILD, WHAT DID YOU WANT TO BE WHEN YOU GREW UP?
A zoo keeper.
WHAT WAS YOUR FIRST JOB, HOW OLD WERE YOU AND WHAT DID YOU LEARN FROM IT?
My first job was working during the summer in 1986 on a shrimp boat in Biloxi. I was seven years old when I first started. I learned all sorts of things because I was completely ignorant of how most things worked at that point. Everything was new. Among other things, I was introduced to navigation rules and customs, licensing and permitting regulations, and mechanical and engine issues. I also learned that shrimping was not what I wanted to do when I grew up.
WHAT IS THE STRANGEST JOB YOU'VE EVER HAD?
One summer I worked outside of Atlanta for a soil engineer. We were taking soil samples of rural properties being scouted by developers interested in acquiring large tracts for residential development. The work involved taking an auger and manually digging holes six feet deep. We then put the dirt in plastic bags and kept the dirt in a certain order, so that the soil engineer could come behind us and evaluate the soil. We spent every day taking samples throughout large, wooded tracts of land.
WHAT IS YOUR FAVORITE PLACE FOR A BUSINESS LUNCH IN BATON ROUGE, AND WHAT IS YOUR FAVORITE DISH THERE?
Digulios Brothers and the grilled tuna salad.
WHAT DO YOU CONSIDER YOUR GREATEST ACHIEVEMENT?
I'm crossing my fingers, but it appears I've done pretty well raising my children so far.
HOW DO YOU GET PUMPED UP BEFORE A BIG MEETING, PRESENTATION OR PITCH?
If possible, then I like to exercise before a big meeting or court room appearance.
WHAT HAS BEEN THE MOST FULFILLING MOMENT IN YOUR CAREER SO FAR?
I once filed a lawsuit against a defendant and sued for specific performance. At the end of the case, the defendant performed as he contractually agreed to perform and paid my clients' attorneys' fees. It was a complete win.
WHAT WAS YOUR PROFESSIONAL "AHA MOMENT?"
I got my butt kicked several years go in a trial on the merits where I was lead counsel. I can only speculate as to why we lost, and I will still argue that we should not have, but I learned more during that one day of trial than I did in the two or three prior years of practicing law combined.
WHAT IS YOUR BEST PRODUCTIVITY HACK?
I normally get more than 100 emails a day, so I've learned to delete multiple emails at the same time using the "edit" feature on the iPhone. That way I don't have to fully open each one.
WHAT HAVE YOU LEARNED THE HARD WAY?
All things remaining equal, judges typically do not like creative arguments.
HOW DO YOU TYPICALLY DRESS FOR WORK: CASUAL? PROFESSIONAL? BUSINESS CASUAL? OTHER?
It totally depends on the day, but most days I'm either in a suit or business casual. I keep a suit on the back of my office door because I never know when I'll have to be dressed up. Other days I'm in blue jeans so that I can attend an inspection or just because I just don't want to dress up.
WHY PART OF YOUR JOB DO YOU LOVE? WHAT PART DO YOU HATE?
Generally speaking, I love helping people, although I cannot always help a client. That said, I hate how our society allows a person or a company to be sued in some instances without affording that person or company the right to recover attorneys' fees. If a person is wrongfully sued and successfully defends the claims, then that person ought to be able to recover his or her attorneys' fees from the plaintiff that brought the case.
WHAT IS THE BEST COMPLIMENT YOU'VE EVER GOTTEN FROM A COLLEAGUE OR BOSS?
The best compliments come in the form of referrals for a new case. When a colleague tells a client to call me because I can handle a given matter, then that is the nicest form of reassurance.
MAC OR PC?
PC.
ARE YOU ACTIVE ON SOCIAL MEDIA? IF SO, ON WHICH PLATFORMS ARE YOU MOST ACTIVE?
Not at all. I hardly have the time to keep up with it.
HOW MANY TEXTS DO YOU SEND ON AN AVERAGE DAY? HOW MANY EMAILS?
I send probably 30 texts and about 40 emails on a normal day. Some days more. On good days less.
HOW LOW WILL YOU ALLOW YOUR REMAINING PHONE OR COMPUTER BATTERY LIFE GET (IN %) BEFORE YOU HAVE AN ANXIETY ATTACK?
I try not to let it get below 50% because running the battery real low weakens the battery.
HOW MANY UNREAD MESSAGES ARE IN YOUR INBOX RIGHT NOW?
0.
WHAT'S YOUR FAVORITE APP AT THE MOMENT?
I have an app by "ArcGIS" labeled "esri" on the app, which helps me calculate acreage and square footage on real property. It also measures distances. It is a really neat program.
WHAT IS YOUR FAVORITE TECHNOLOGICAL ADVANCEMENT OF THE PAST DECADE?
Bluetooth for listening to music.
WHAT TECHNOLOGY DO YOU WISH WAS NEVER INVENTED?
Nuclear weapons.
WHAT TIME DO YOU GET UP ON WORKDAY MORNINGS?
About 6 a.m.
BREAKFAST AT HOME? BREAKFAST ON THE GO? BREAKFAST AT YOUR DESK? NO BREAKFAST AT ALL?
I always eat breakfast, but sometimes it's at home and sometimes I'm on the road.
THE SAYING GOES: 'BE THE CHANGE YOU WANT TO SEE IN THE WORLD.' SPECIFICALLY, WHAT ARE YOU 'BEING' TO MAKE BATON ROUGE BETTER?
I try to be a well-rounded individual capable of seeing as many sides of an issue as possible. Everyone is different in our world, and everyone has different challenges and priorities. We all need to be open to change and respectful of others.
WHEN DID YOU REALIZE YOU WERE "GROWN UP"?
August 3, 2011. It was about two weeks after our twins were born, and I was driving away from Woman's Hospital looking at one of my children in the rearview mirror. My other child at the time was still in the neonatal intensive care unit at Woman's. Life got more interesting that week to say the least.
WHAT WAS THE BEST VACATION YOU HAVE EVER TAKEN?
I went to New Mexico on an elk hunting trip a few years ago. We spent a week hiking in the mountains chasing elk, and it was wonderful. My iPhone stopped receiving emails and texts about the time we arrived, and it didn't start receiving messages again until we left.
FAVORITE GIFT YOU WERE GIVEN AS A CHILD?
I remember being really excited about getting a bb gun.
WHICH TALENT OR SUPERPOWER WOULD YOU MOST LIKE TO HAVE AND WHY?
I wish I could fly so that I could get places more quickly.
WHAT'S A NICKNAME YOUR FRIENDS OR FAMILY MEMBERS HAVE FOR YOU?
"T."
WHAT ARE YOU SUPERSTITIOUS ABOUT?
In general, I think things have a way of coming back around.
WHO FASCINATES YOU?
Hard-working immigrants who come to our country with virtually nothing, who ultimately out work and out think most natural born citizens.
WHICH FICTIONAL CHARACTER DO YOU MOST IDENTIFY WITH?
Brian Robeson. He is the character in a book written in 1987 by Gary Paulson called Hatchet, which is about a boy who survives being stranded in the wilderness. I suppose it's because I always liked the book and the outdoors, plus it teaches creativity and perseverance.
FAVORITE DRINK?
Coffee.
WHAT IS YOUR FAVORITE BAND OR SONG?
The Rolling Stones. Although Chris Stapleton is a close second right now.
WHAT IS YOUR FAVORITE MOVIE?
Goodwill Hunting.
WHO WOULD PLAY YOU IN A MOVIE?
According to my wife, Jason Bateman.
IF YOU COULD GO BACK IN TIME, WHAT ADVICE WOULD YOU GIVE YOUR 18-YEAR-OLD SELF?
Don't drive so fast.
PETS?
Two dogs. A four-year-old labradoodle named Bourre and a 14-year-old Yorkshire terrier named Hutch.
HOBBIES?
Hunting and fishing, preferably with my wife and kids.
TELL US ABOUT A MOMENT THAT CHANGED YOUR LIFE.
I got married on March 7, 2009, to a wonderful woman who is still my best friend.
WHAT'S THE NEXT BIG PERSONAL OR CAREER CHALLENGE YOU PLAN TO TAKE ON?
I'm bracing for when my children get to be teenagers. If they are anything like I was growing up, then that'll be quite a challenge.
WHAT CONCERNS YOU MOST ABOUT THE FUTURE?
The fact that our country is so divided politically.
WHAT GIVES YOU THE MOST HOPE ABOUT THE FUTURE?
Looking back, our country has endured throughout extremely hard times, which suggests the types of issues we are facing are different but that facing challenging times is nothing new.
WHAT WOULD BE YOUR ADVICE FOR FUTURE FORTY UNDER 40 HONOREES?
I'm not sure I'm qualified to offer advice on that just yet.
DO YOU PLAN TO BE IN THE CAPITAL REGION FIVE YEARS FROM NOW? WHY OR WHY NOT?
It is hard to imagine a scenario under which I would not be here in five years.
IF NAMED KING FOR A DAY, WHAT IS ONE CHANGE YOU WOULD MAKE IN BATON ROUGE?
If I could snap my fingers and make it happen, then I would clean up all of the trash and debris around Baton Rouge. It is really a shame that littering is so rampant around town. Of all of the grandiose plans that seem to dominate this field of discussion such as traffic and the LSU lakes, it seems that we can improve our situation about littering and drastically improve the beautification of Baton Rouge with relatively little effort.
HOW WOULD YOU DESCRIBE THE QUALITY OF LIFE IN BATON ROUGE; WHAT WORKS AND WHAT NEEDS IMPROVEMENT?
I think the quality of life in Baton Rouge fluctuates depending on where you are and to whom you are speaking. It's been a rough few years, especially considering the flood. I think life overall will generally improve in the next few years if all things remain equal. From a micro perspective, we can certainly improve the traffic situation and, as far as what works, I really like what Baton Rouge Green is doing around town insofar as the many tree plantings and beautification projects.
DO YOU HAVE A BUCKET LIST? IF SO, WHAT ARE THE TOP 3 THINGS ON IT?
Dance with my wife at a wedding for each of my children.
Catch a roosterfish.
I want to take my wife and kids on a vacation to ride horses in Montana.