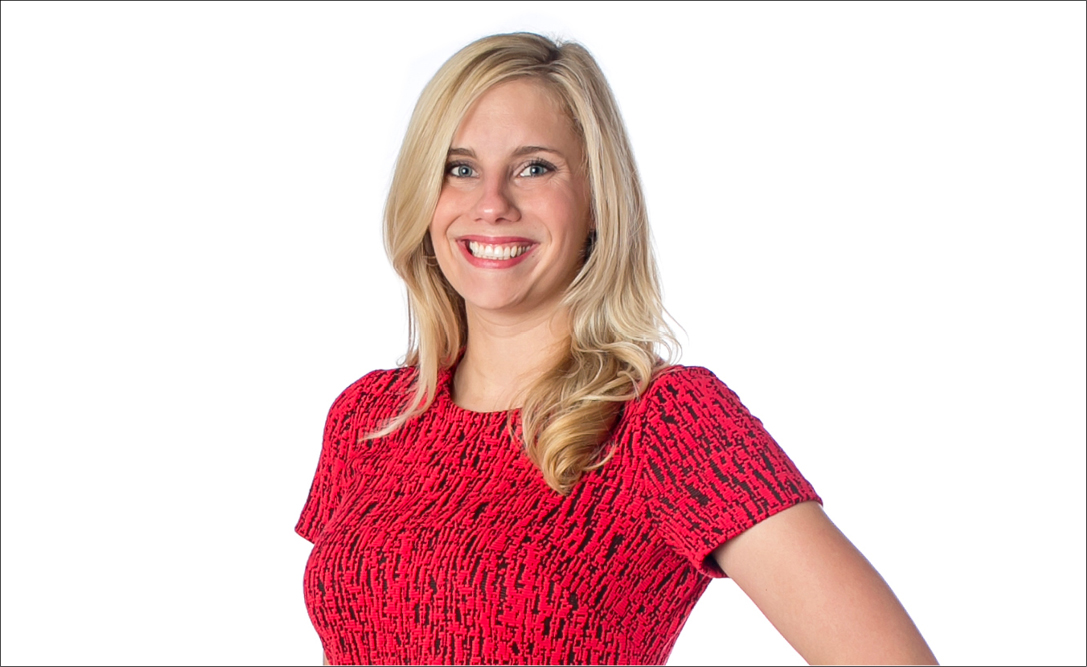 (Photos by Amy Martin)
Ryann Denham,

31
Regional Vice President, City Year Inc.
PROFESSIONAL ACHIEVEMENTS:
Past two years has seen City Year increase revenue by $1.1 million and corps expand from 72 to 101 members serving 13 schools, up from seven, reaching more than 5,500 students each day.
Organization has been named Best of City Year each year since 2013.
City Year program impacts 10% of the student population East Baton Rouge Parish public schools.
COMMUNITY:
Active in Junior League of Baton Rouge, serving on the Fund Development Council the past two years.
 NAME ONE BOOK THAT HAS INSPIRED YOU PROFESSIONALLY
Switch: How to Change Things When Change Is Hard. This book taught me everything I ever wanted to know about effectively managing change.
WHEN YOU WERE A CHILD, WHAT DID YOU WANT TO BE WHEN YOU GREW UP?
I wanted to be a News Anchor on 2une In.
WHAT WAS YOUR FIRST JOB, HOW OLD WERE YOU AND WHAT DID YOU LEARN FROM IT?
I started babysitting when I was 11. I learned so much about trust and doing what people ask of you. It was also my first foray into entrepreneurship. My kids taught me so much about negotiation AND how to leverage your influence in order to achieve results.
WHAT IS THE STRANGEST JOB YOU'VE EVER HAD?
I spent the summer before college working at my mom's daycare. I became an expert potty trainer at 18.
WHAT IS YOUR FAVORITE PLACE FOR A BUSINESS LUNCH IN BATON ROUGE, AND WHAT IS YOUR FAVORITE DISH THERE?
The Salad Shop. I get the Avocado BLT with lemon vinaigrette dressing and I add sunflower seeds.
WHAT DO YOU CONSIDER YOUR GREATEST ACHIEVEMENT?
Having my Paw Paw Riley (who did not graduate from high school) see me graduate from LSU. I was his first grandchild to finish college; he sacrificed so much for his family and helped make every aspect of my education possible.
HOW DO YOU GET PUMPED UP BEFORE A BIG MEETING, PRESENTATION OR PITCH?
Practice, practice, practice!
WHAT HAS BEEN THE MOST FULFILLING MOMENT IN YOUR CAREER SO FAR?
Seeing City Year alumni become teachers at City Year partner schools and have the support of a City Year AmeriCorps member in their first classroom!
WHAT WAS YOUR PROFESSIONAL "AHA MOMENT?"
Positivity and collaboration gets you a lot further than negativity and resentment.
WHAT IS YOUR BEST PRODUCTIVITY HACK?
Making a to-do list each morning and when things don't get done I move them to the next day.
WHAT HAVE YOU LEARNED THE HARD WAY?
My greatest lesson learned in my time at City Year is to ask for help. You can't do it all by yourself.
HOW DO YOU TYPICALLY DRESS FOR WORK: CASUAL? PROFESSIONAL? BUSINESS CASUAL? OTHER?
Depends on what's on my schedule, but my favorite days are when I can roll out of bed and put on my City Year uniform—it's so easy.
WHY PART OF YOUR JOB DO YOU LOVE? WHAT PART DO YOU HATE?
The students City Year impacts each day is the easy answer, but I also love witnessing the development and growth of our AmeriCorps Members each year. I hate the fact that I don't get as much face time as I would like with my peers across the City Year network.
WHAT IS THE BEST COMPLIMENT YOU'VE EVER GOTTEN FROM A COLLEAGUE OR BOSS?
That they wanted me to fill their shoes, and then they gave me the opportunity.
MAC OR PC?
PC.
ARE YOU ACTIVE ON SOCIAL MEDIA? IF SO, ON WHICH PLATFORMS ARE YOU MOST ACTIVE?
I follow many interesting people on Instagram, and provide glimpses into my own life occasionally. And I am a perpetual retweeter on Twitter!
HOW MANY TEXTS DO YOU SEND ON AN AVERAGE DAY? HOW MANY EMAILS?
100-plus texts (thanks Zac and Alex), about 50 emails.
HOW LOW WILL YOU ALLOW YOUR REMAINING PHONE OR COMPUTER BATTERY LIFE GET (IN %) BEFORE YOU HAVE AN ANXIETY ATTACK?
20%.
HOW MANY UNREAD MESSAGES ARE IN YOUR INBOX RIGHT NOW?
Personal email: 1; work email: 0.
WHAT'S YOUR FAVORITE APP AT THE MOMENT?
Waitr.
WHAT IS YOUR FAVORITE TECHNOLOGICAL ADVANCEMENT OF THE PAST DECADE?
Waitr!
WHAT TECHNOLOGY DO YOU WISH WAS NEVER INVENTED?
Virtual meetings, life is much better when it's in person.
WHAT TIME DO YOU GET UP ON WORKDAY MORNINGS?
An hour before I need to be at work
BREAKFAST AT HOME? BREAKFAST ON THE GO? BREAKFAST AT YOUR DESK? NO BREAKFAST AT ALL?
My breakfast of choice right now is Avocado Toast topped with Trader Joe's Everything but the Bagel seasoning—I eat it at home or on the go!
THE SAYING GOES: 'BE THE CHANGE YOU WANT TO SEE IN THE WORLD.' SPECIFICALLY, WHAT ARE YOU 'BEING' TO MAKE BATON ROUGE BETTER?
At City Year, we believe everybody can be great because everybody can serve. We are doing just this by expanding what service to your community looks like and how young people can interact with service by giving a year of their lives to our local schools and students.
WHEN DID YOU REALIZE YOU WERE "GROWN UP?"
I am still waiting for that time to come.
WHAT WAS THE BEST VACATION YOU HAVE EVER TAKEN?
The first time I visited New York City the summer after I graduated from high school, it helped shape the trajectory of my life.
FAVORITE GIFT YOU WERE GIVEN AS A CHILD?
My eyeglasses.
WHICH TALENT OR SUPERPOWER WOULD YOU MOST LIKE TO HAVE AND WHY?
Teleportation, so I could see my boyfriend (who lives in Boston) anytime!
WHAT'S A NICKNAME YOUR FRIENDS OR FAMILY MEMBERS HAVE FOR YOU?
Ry.
WHAT ARE YOU SUPERSTITIOUS ABOUT?
Knocking on wood three times when I say something positive so I don't jinx myself.
WHO FASCINATES YOU?
I'm currently fascinated by my 11-year-old niece, Reese. We spent a week together in New York City this summer and it's incredible to witness the smart and savvy young lady she's becoming.
WHICH FICTIONAL CHARACTER DO YOU MOST IDENTIFY WITH?
Growing up Nancy Drew was a source of joy and inspiration for everything I hoped to be when I grew up—confident, fearless, honest and independent. I think I'd make her proud!
FAVORITE DRINK?
Lime La Croix or Champagne.
WHAT IS YOUR FAVORITE BAND OR SONG?
Hit me with your best shot by Pat Benatar.
WHAT IS YOUR FAVORITE MOVIE?
Any movie that comes on the Hallmark channel during the holidays.
WHO WOULD PLAY YOU IN A MOVIE?
A young Daryl Hannah.
IF YOU COULD GO BACK IN TIME, WHAT ADVICE WOULD YOU GIVE YOUR 18-YEAR-OLD SELF?
Relax, slow down and stop taking everything so seriously, what mattered in 2004 won't matter in 2017—I promise!
HOBBIES?
If I'm not binge watching Hulu, Netflix, and Amazon Prime it's because I'm traveling to new and exciting places with George, going to concerts with my Ruthie, hosting themed parties with Lori or drinking wine with Ashley or Kelly.
TELL US ABOUT A MOMENT THAT CHANGED YOUR LIFE.
The day Maris Goodstein hired me for my first job after graduate school at City Year New York—I'm grateful she believed in me then and continues to believe in me now!
WHAT'S THE NEXT BIG PERSONAL OR CAREER CHALLENGE YOU PLAN TO TAKE ON?
I recently transitioned into a new role. Until a few weeks ago, I was the local executive director of City Year Baton Rouge; now I'm the regional vice president of the Central Region and I oversee our sites in Baton Rouge, New Orleans, Dallas, San Antonio, Tulsa, and Denver. So I'm really excited for this new adventure that still keeps me connected to the incredible work happening locally in our community.
WHAT CONCERNS YOU MOST ABOUT THE FUTURE?
Access to and the affordability of college
WHAT GIVES YOU THE MOST HOPE ABOUT THE FUTURE?
The national service movement—every young person should give a year of their life or more to effect change in their local community.
WHAT WOULD BE YOUR ADVICE FOR FUTURE FORTY UNDER 40 HONOREES?
Surround yourself with people (friends, colleagues, etc.) who make you better.
DO YOU PLAN TO BE IN THE CAPITAL REGION FIVE YEARS FROM NOW? WHY OR WHY NOT?
Louisiana is my home and I love it here!
HOW WOULD YOU DESCRIBE THE QUALITY OF LIFE IN BATON ROUGE; WHAT WORKS AND WHAT NEEDS IMPROVEMENT?
I love the small town feel, with the offerings of a big city— business, the arts, diverse educational offerings, sports, delicious restaurants, and plentiful free festivals! This isn't something Baton Rouge can really help, but I wish we had four true seasons each year.
DO YOU HAVE A BUCKET LIST? IF SO, WHAT ARE THE TOP 3 THINGS ON IT?
Have a family

Give away money

Live on or near a beach