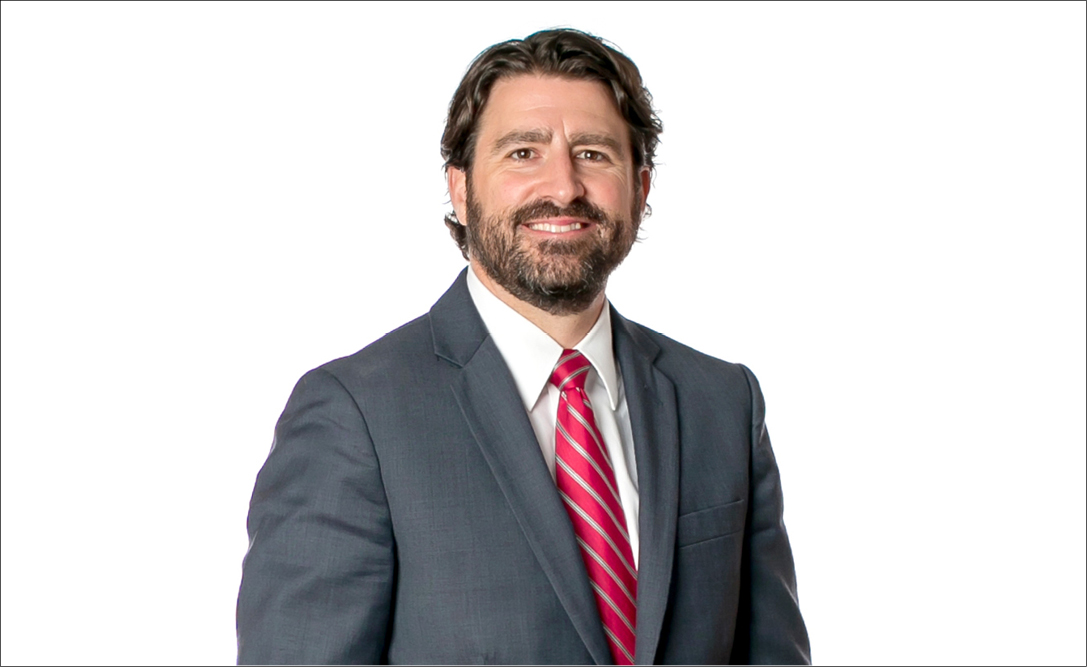 (Photos by Amy Martin)
Jeremy Couvillion,

37
Principal, Westdale Middle School
PROFESSIONAL ACHIEVEMENTS:
Named East Baton Rouge Parish Middle School Principal of the Year in 2017.
Westdale, the largest middle school in the parish (950-plus students), had the highest state performance score growth of any school in the district in 2016, moving the school from a C letter grade to a B.
Active in the Instructional Leaders for Tomorrow program, pairing aspiring principals with active ones for guidance and field training.
COMMUNITY:
Mentors people who have been diagnosed with cancer, something Couvillion has first-hand experience dealing with.
NAME ONE BOOK THAT HAS INSPIRED YOU PROFESSIONALLY.
There are so many that it is hard to choose just one! I have been inspired by authors like John C. Maxwell, Jim Collins, John Kotter, and Malcolm Gladwell, but the one that I always go back to over and over again is Simon Sinek's book, Start With Why. Knowing why we do what we do and having a shared vision of what success looks like is essential for anyone in the field of education.
WHEN YOU WERE A CHILD, WHAT DID YOU WANT TO BE WHEN YOU GREW UP?
I always wanted to be a teacher or a police officer. I loved school and I was naturally bossy, so those seemed really exciting to me.
WHAT WAS YOUR FIRST JOB, HOW OLD WERE YOU AND WHAT DID YOU LEARN FROM IT?
My first real job was pulling weeds by hand in the cotton fields of Avoyelles Parish in the summertime. I was 12 years old and it was very hot. Some of the guys had an idea to just break the weeds off at the top instead of pulling them from the root. You couldn't see them and that was much easier, so we started doing that. A few weeks later the weeds had grown back tenfold because we had taken that shortcut, and we all got in trouble. I learned that if you have a hard job to do, there are no shortcuts—there is no substitute for hard work. Sometimes that takes longer and requires more effort, but the job needs to be done right the first time.
WHAT IS THE STRANGEST JOB YOU'VE EVER HAD?
While I was at LSU, I worked at the LSU Union as a "sound and lighting technician." We set up the sound for meetings, did some light electrical work and repairs, but our main job was to change all of the lightbulbs inside and outside of the building. We spent a lot of time in the air and on the roof, while students were studying or relaxing below in the Union. It was a surreal experience to see a side of LSU that not many other people got to see.
WHAT IS YOUR FAVORITE PLACE FOR A BUSINESS LUNCH IN BATON ROUGE, AND WHAT IS YOUR FAVORITE DISH THERE?
I usually eat in the cafeteria with the students or in between meetings at my desk, so I don't get to leave for lunch very often.
WHAT DO YOU CONSIDER YOUR GREATEST ACHIEVEMENT?
I consider continuing the tradition of excellence at Westdale Middle School my greatest achievement. The school was built in 1956, and has been a flagship for the system since that time. There have been many great students, teachers, and leaders who have graced the halls of Westdale, and I am proud to carry on that tradition. I was named the 2017 EBR Middle School Principal of the Year, which was an exciting moment for me and the Westdale family. It confirmed our belief that we were doing the right things for the children at our school, and that we were continuing on the road to success.
HOW DO YOU GET PUMPED UP BEFORE A BIG MEETING, PRESENTATION OR PITCH?
For me there is no substitute for being well-prepared. If I'm going in to receive information instead of pitching it, I always approach it with the bigger picture in mind. I ask myself, "How can this benefit our entire school or our organization." Open mindedness is key.
WHAT WAS YOUR PROFESSIONAL "AHA MOMENT?"
I was having some trouble connecting with a teacher soon after becoming principal, and I had a great mentor tell me, "You have to realize, not everyone likes you!" That's when I realized that as a leader, sometimes you have to make unpopular decisions, but you can't worry about being popular. I found a great quote by Gen. Douglas MacArthur that sums it up, "A true leader has the confidence to stand alone, the courage to make tough decisions, and the compassion to listen to the needs of others. He does not set out to be a leader, but becomes one by the equality of his actions and the integrity of his intent." I taped it on my desk where I can see it every day as a reminder.
WHAT IS YOUR BEST PRODUCTIVITY HACK?
I like making lists. I have a To Do List saved in Google Drive that I can access from anywhere to keep me focused on my priorities. I often sit up in bed in the middle of the night to add stuff to the list that is keeping me awake. I also like to keep my Google Calendar updated.
WHAT HAVE YOU LEARNED THE HARD WAY?
That productivity comes from building relationships with other people and working together to find solutions rather than "winning" an argument using logic. All the logic in the world won't matter. Being "right" isn't enough. You have to make people feel like you are all part of the same team and every problem is an opportunity for a win-win scenario. It look me a long time to figure that one out, and I made a lot of mistakes along the way.
HOW DO YOU TYPICALLY DRESS FOR WORK: CASUAL? PROFESSIONAL? BUSINESS CASUAL? OTHER?
I dress professionally most days. You act differently and people treat you differently when you hold a professional standard of dress. Our entire team at Westdale could qualify for "best dressed!"
WHY PART OF YOUR JOB DO YOU LOVE? WHAT PART DO YOU HATE?
I love connecting with the students on daily basis and building relationships. I got into this profession because I wanted to make a difference in the life of the children in Baton Rouge, and I get to do that on a large scale every day. I can see concrete examples everyday of how we are making children's lives better. I hate that we can't do more. There are many students and families who need more support than we can offer. It may be mental or physical health needs or even just making sure they have enough food at home. It's hard to get a student to care about Algebra when they don't know if they are going to eat tonight. As a community, we need to do more for the less fortunate.
WHAT IS THE BEST COMPLIMENT YOU'VE EVER GOTTEN FROM A COLLEAGUE OR BOSS?
I had a boss tell me, "You are better at this than I am." I don't think it was true, but it felt good to know that she had confidence in me to perform the job well.
MAC OR PC?
PC all the way. I know Macs can do a lot of things better, but the cost and learning curve aren't worth it to me.
ARE YOU ACTIVE ON SOCIAL MEDIA? IF SO, ON WHICH PLATFORMS ARE YOU MOST ACTIVE?
I am not on Social Media. I have dabbled in the past, but I prefer to spend my time either interacting face to face with people or doing something out in the real world.
HOW MANY TEXTS DO YOU SEND ON AN AVERAGE DAY? HOW MANY EMAILS?
I send about 25 texts on an average day, and field about 100 emails.
HOW LOW WILL YOU ALLOW YOUR REMAINING PHONE OR COMPUTER BATTERY LIFE GET (IN %) BEFORE YOU HAVE AN ANXIETY ATTACK?
I don't stress out when my phone dies. It gives me a bit of a break, and I can go live life for a while.
HOW MANY UNREAD MESSAGES ARE IN YOUR INBOX RIGHT NOW?
None! I am very particular about my inbox. It stays clean! I might not always respond, but I don't let stuff pile up.
WHAT'S YOUR FAVORITE APP AT THE MOMENT?
An oldie but a goodie—Youtube. I use it for everything from home repairs to professional development at work. You can learn anything on Youtube. I even use it to do our morning announcements at school.
WHAT IS YOUR FAVORITE TECHNOLOGICAL ADVANCEMENT OF THE PAST DECADE?
Smartphones are amazing. To have the power of a full computer and access to the internet from anywhere allows us access to do things unimaginable just a few years ago.
WHAT TECHNOLOGY DO YOU WISH WAS NEVER INVENTED?
It depends on how it's used. Certain technologies (like Social Media) are not bad by themselves, but they can be used irresponsibly and cause a lot of damage to our society.
WHAT TIME DO YOU GET UP ON WORKDAY MORNINGS?
5 a.m.
 BREAKFAST AT HOME? BREAKFAST ON THE GO? BREAKFAST AT YOUR DESK? NO BREAKFAST AT ALL?
I make a smoothie every morning and it usually follows me to work.
THE SAYING GOES: 'BE THE CHANGE YOU WANT TO SEE IN THE WORLD.' SPECIFICALLY, WHAT ARE YOU 'BEING' TO MAKE BATON ROUGE BETTER?
Open minded to change. I try to be empathetic to the experience of people who are different from me.
WHEN DID YOU REALIZE YOU WERE "GROWN UP?"
Having kids is a huge growth experience. I think you start to take everything a lot more seriously after you have children of your own.
WHAT WAS THE BEST VACATION YOU HAVE EVER TAKEN?
I spent a week in Paris with my wife after we got married. We were housesitting in a really cool neighborhood, and we lived like Parisians for a week. It gave me a whole new perspective on how to experience a city.
FAVORITE GIFT YOU WERE GIVEN AS A CHILD?
I used to love outside stuff like toy army gear (binoculars, etc.) Someone gave me a camo canteen for a birthday present, and I carried that thing around everywhere I went.
WHICH TALENT OR SUPERPOWER WOULD YOU MOST LIKE TO HAVE AND WHY?
As a kid I used to daydream about being able to fly. I still have dreams sometimes about flying.
WHAT'S A NICKNAME YOUR FRIENDS OR FAMILY MEMBERS HAVE FOR YOU?
No nicknames really. My family calls me Jay.
WHAT ARE YOU SUPERSTITIOUS ABOUT?
I am not really superstitious. That doesn't mean I like stepping on cracks.
WHO FASCINATES YOU?
People who can take huge risks and start their own businesses or turn their ideas into a reality.  People who walk the tightrope without a net.
WHICH FICTIONAL CHARACTER DO YOU MOST IDENTIFY WITH?
Atticus Finch. I have three daughters, and I know they are coming of age when they will be witnessing and experiencing injustices. I hope to be able to model empathy and teach them about equity.
FAVORITE DRINK?
Water.
WHAT IS YOUR FAVORITE BAND OR SONG?
Hard to pick a favorite. I love all types of music from classical to metal to rap. Jason Isbell is a great singer/songwriter. His song If We Were Vampires is amazing.
WHAT IS YOUR FAVORITE MOVIE?
I love scary movies. Halloween time is really fun for me.
WHO WOULD PLAY YOU IN A MOVIE?
People always tell me I look like one of two people: If I'm skinny, Patrick Dempsey. If I'm fat Zach Galafanakis.
IF YOU COULD GO BACK IN TIME, WHAT ADVICE WOULD YOU GIVE YOUR 18-YEAR-OLD SELF?
Save money! Save money! Save money! I think of all the money I've wasted since then, and it gives me cold sweats.
PETS?
Not yet. My time is coming. I had the best dog ever a few years ago, but he's gone now.
HOBBIES?
I love to read. I am also a pretty bad guitar player.
TELL US ABOUT A MOMENT THAT CHANGED YOUR LIFE.
Meeting and marrying my wife. Johanna totally changed my outlook on life and relationships. She encourages me to chase my dreams, but keeps me grounded at the same time. She praises me constantly, but also reminds me to be humble. She has taught me so much about myself and building successful relationships with other people. She saved me from a life of cynicism and sarcasm. Raising our three daughters with her as my partner is the joy of my life. Everything else pales in comparison.
WHAT'S THE NEXT BIG PERSONAL OR CAREER CHALLENGE YOU PLAN TO TAKE ON?
I would love to move into a more strategic role in the district to have more of an impact. I look forward to working together with the core leadership team to affect positive change for all the district schools. I want EBR to be the premier public school system in Louisiana. Our city's future depends on our students' success.
WHAT CONCERNS YOU MOST ABOUT THE FUTURE?
Loss of personal connection. It breaks my heart to see people sitting across from each other at a dinner table, and they are both looking at their phones. Or when someone is hanging out at a table or with a group and they point out something on Facebook. Why are you on Facebook when we are hanging out? And it's not just young people.
WHAT GIVES YOU THE MOST HOPE ABOUT THE FUTURE?
The kids at school and my kids at home. They are so much smarter and more open-minded than we were. Their generation will be innovators and agents for real change.
WHAT WOULD BE YOUR ADVICE FOR FUTURE FORTY UNDER 40 HONOREES?
Never stop learning. Put yourself on a quest for continuous improvement. Finding a mentor is very important. I have had several great mentors who have changed my life. Find someone who is doing what you want to do and learn as much as you can from them.
DO YOU PLAN TO BE IN THE CAPITAL REGION FIVE YEARS FROM NOW? WHY OR WHY NOT?
I love Baton Rouge. I think it is a great place to raise a family.
IF NAMED KING FOR A DAY, WHAT IS ONE CHANGE YOU WOULD MAKE IN BATON ROUGE?
For everyone to trade places with someone completely different than them for a day. Live a day in the life in someone else's shoes and get out of your comfort zone.
HOW WOULD YOU DESCRIBE THE QUALITY OF LIFE IN BATON ROUGE; WHAT WORKS AND WHAT NEEDS IMPROVEMENT?
We have a great culture, awesome restaurants, parks, and activities. The problem is that it's hard to get around to access all of those things. Uber has made it much easier, but we need a public transportation solution and more pedestrian friendly areas.
DO YOU HAVE A BUCKET LIST? IF SO, WHAT ARE THE TOP 3 THINGS ON IT?
I don't believe in a bucket list. If you want to accomplish something or travel to a place, do it now. You never know when your time will be up. I have had so many awesome experiences with my family and friends, I could die now with no regrets.