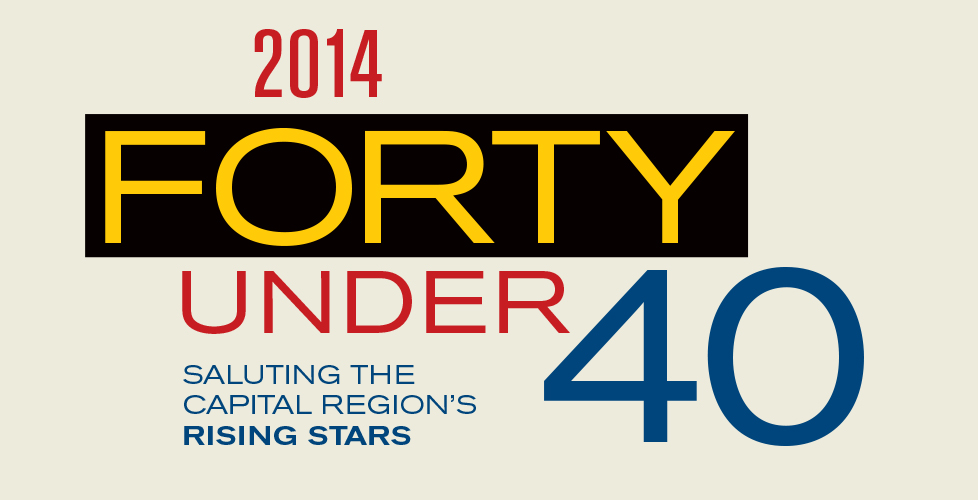 LESLIE BERG, 39
Community liaison, Lee Michaels Fine Jewelry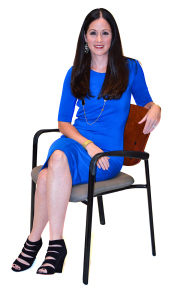 Earlier this year, Leslie Berg received the Good Citizen Award from Lee Michaels for her philanthropy work in the community. It's no surprise, given her lengthy résumé of volunteer work. Among the many causes in which she has taken on leadership roles: the Jewish Federation of Baton Rouge, the Baton Rouge Speech and Hearing Foundation, Episcopal School, Louisiana Art & Science Museum and the Junior League of Baton Rouge.
Inspiring book: Lean In
I love the message in Sheryl Sandberg's book of women having a seat at the table and not lacking the self-confidence to "lean in." I also love that it encourages women to be leaders, both professional and civic, and not to be afraid to speak their mind and be their authentic self.
Major professional accomplishments: I am very proud of being part of such a successful family business.
Volunteer and community involvement: Past board member of the Emerge Center (2009-2013), current president of the Junior League of Baton Rouge and member since 2004,  Leadership Baton Rouge class of 2013
When you were a child, what did you want to be when you grew up? Veterinarian
What was your first job, and what did you learn from it? My first job was a summer job in high school working at my father's Engineering Company. I learned the value of a paycheck since it was the first one I ever got!
What is your favorite place for a business lunch in Baton Rouge? Jubans or Ruth Chris
What do you consider your greatest achievement? My greatest achievement professionally would be balancing my family life, volunteer work, and professional life.
The old saying goes, "Be the change you want to see in the world." Specifically, what are you "being" to make Baton Rouge better? I am "being" a bridge between Lee Michaels Fine Jewelry and the Baton Rouge community.
What ritual do you do to get pumped up before a big meeting, presentation or pitch? Not so much to get "pumped up", but more for confidence, I always run through the entire meeting in my head and prepare as much as I can.
What has been the most fulfilling moment in your career so far? It would be the same answer as my greatest achievement: getting to work with family in a successful family business.
What was your professional aha moment? I am a "doer", but now realize that bringing together a strong and cohesive team accomplishes much more than an individual, even if the process takes longer.
How many times will you try something before admitting it doesn't work? I don't know an exact number, but will go about trying it in different ways before giving up. I don't believe in continuing to do the same thing over and over if it's not working efficiently or productively. I'm not one to do things just because it's how it has been done in the past.
What is your best productivity hack? I reply to email throughout the day and into the evening, and do my best to answer all emails within the day. I would rather reply that I am looking into something and will get back to you, instead of letting an email sit without a reply.
What did you learn the hard way? I have learned that just because it is the easiest and quickest way, it doesn't always mean that it's the right way.
TECHNOLOGY
Mac or PC? Mac
What's your preferred mode of communication: text or phone call? Text for a short response, but if the response is detailed or complicated I prefer a phone call.
How low will you allow your remaining battery life to get (in %) before you have an anxiety attack? Probably around 25%
How many unread messages are in your inbox right now? None, I am always checking throughout the day.
What app gets you through the day? Facebook
Are you quick to adapt to new tech, or did you hang on to that flip phone way after it became obsolete? Fairly quick
PERSONALITY
How many times do you hit the snooze button? 2 to 3
Breakfast at home? Breakfast on the go? Breakfast at your desk? No breakfast at all? Coffee in the car
Is the glass half empty or half full? What's in the glass? The glass is half full and there would be just water in the glass.
What's your motto? Everything happens for a reason.
When did you realize you had grown up? Once I had my first child.
Which historical figure do you most identify with? Eleanor Roosevelt
Which living person do you most admire? My mother who is the most selfless and caring person I know.
What is your greatest extravagance? Chocolate. I have to eat chocolate every day.
If you could choose your age forever, what age would you choose and why? I really like 39. I am more confident and comfortable with who I am now as a person.
What is your favorite journey? The journey of motherhood; being a mother is an amazing journey
What is your greatest regret? I wish I had taken more time to travel abroad with my husband before we had our 3 kids. It is very hard now to find time to travel and experience the world and other cultures.
When and where were you happiest? I have very happy memories of when I was in elementary school and spent most weekends with my parents, brother, and sister at our ranch outside of Houston.
Which talent or superpower would you most like to have and why? I would want the power of flight so I would have more time in the day and less time spent in the car.
If you could change one thing about yourself, what would it be? I wish I had a better sense of direction, although it's not such a problem anymore with iPhones and navigation systems in cars.
What's your most treasured possession? My gold Rolex that my husband gave me on our 10-year anniversary that is engraved with "3 children, 10 years, and to a lifetime of memories"
What do you most value in your friends? Honesty
What do you miss most about the '90s? I was in high school, so I miss being able to play high school team sports. I loved playing soccer and field hockey.
If you had to be a teacher of something, what would you teach?Kindergarten, I actually have a teaching degree in Elementary Education
What is your theme song? "Soldier," by Gavin DeGraw.
Who would play you in a movie? Sandra Bullock
If you could go back in time 20 years, what advice would you give yourself? To really enjoy each moment because time goes by so quickly.
What makes you laugh every time you think about it? My 3 year old dressed in his pirate costume and completely convinced he is a true pirate.
Who's the most famous celebrity you've ever met? Muhammad Ali in the airport when I was about 9. I have a picture of him picking me up and kissing me on the cheek.
LOOKING AHEAD
What's the next challenge you have planned? Nothing planned at the moment, but once my JLBR presidency is over, I look forward to taking time to decide what I want to give my volunteer time to.
Three things on your bucket list: Going to Bali (we were supposed to honeymoon there, but cancelled it because we were married the October after 9/11), I would love to attend culinary school and dogsledding in Alaska.
If you have children, what concerns you most about the future they will inherit? With all the technology, the world is so fast paced and there is such a lack of human-to-human interaction.
Do you plan to be in the Capital Region five years from now? Yes.
Why have you chosen to make your home in the Capital Region? To be a part of my family's business
Have you peaked, or do you think you'll still have it when we launch our hypothetical "Forty Over 40" awards years from now? I certainly hope to "still have it!"