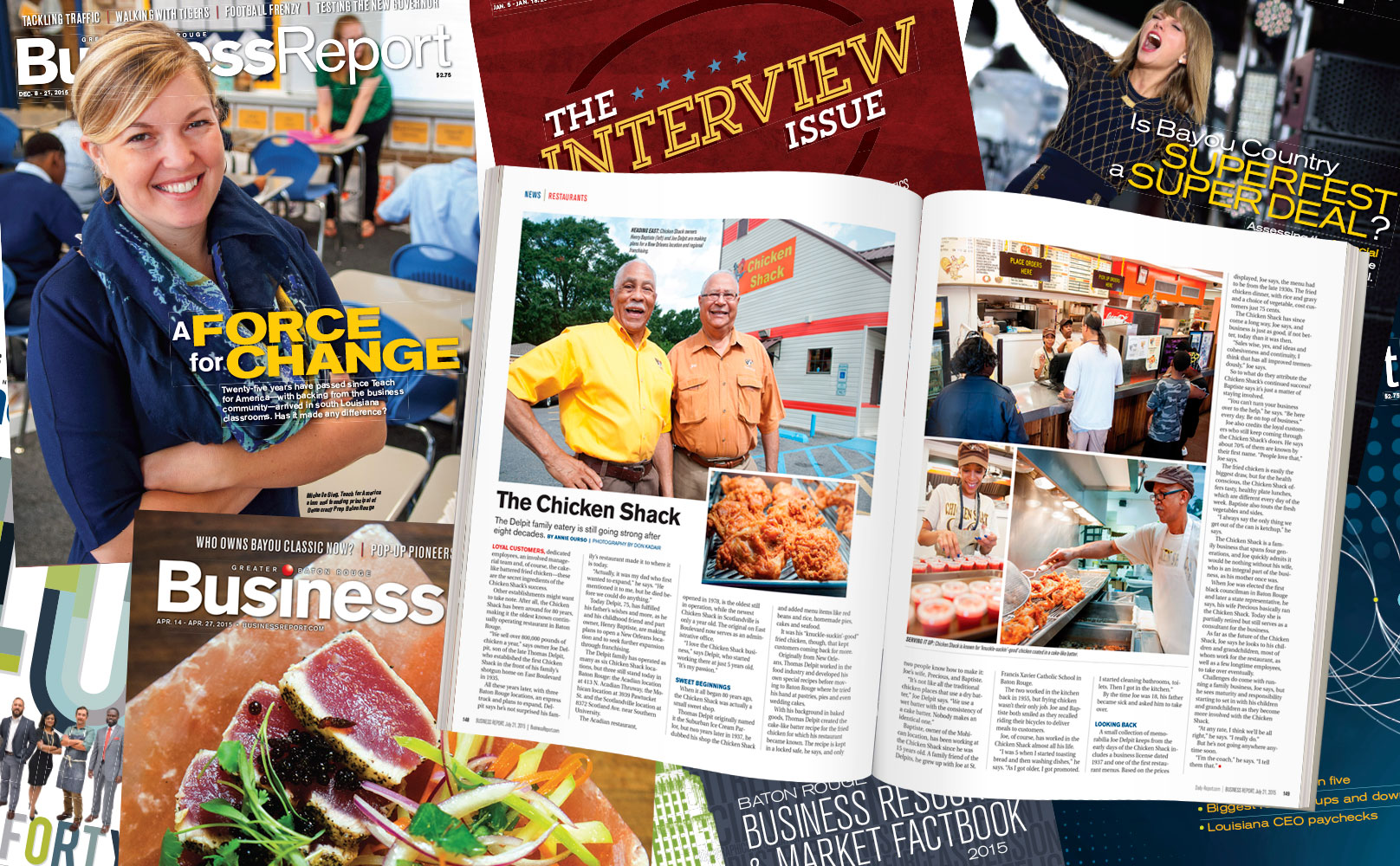 Jumpstart your future in journalism with an internship at Baton Rouge's most innovative and influential media publishing company. Louisiana Business Inc. is looking for the fearless and the creative—writers and photographers who are ready to experience the real world of day-to-day magazine publishing, crafting stories and photographs with a real community impact.
About the Business Report Summer Internship Program
Entrepreneurs. Politics. Big business. Real estate. Government. Baton Rouge's biweekly magazine delivers accurate, honest and in-depth coverage of all that and more. Each summer, we select one editorial intern to work up to 20 hours per week producing content for the magazine. This is a paid internship, and participants enrolled in a university internship program can also earn credit for their experience here.
Interested? Check out all the details here:
About Baton Rouge Business Report internships
See what our most recent interns gained from their experience with Business Report.
Get answers to your questions.
Download a brochure detailing our internship program.
Apply to the Business Report Internship Program.
Now taking applications
To apply, email a resume, cover letter and at least three writing samples to Steve Sanoski, executive editor of Baton Rouge Business Report, at editors@businessreport.com.