Cook: Do we really need more apartments?

---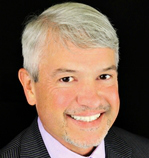 "Where can I build some more apartments? Is there demand anywhere?"
I get asked these questions a lot. We have good job growth, a number of plant expansions and low unemployment, which usually translates into demand for multifamily development. Regardless, my standard answer is that there may be a niche to be filled somewhere, but developers should still be very careful and do the market research necessary to determine if there really is sufficient demand for additional development.
Apartments are usually popular developments because financing is easy to come by and developers can always hire "experts" to tell them what they want to hear. The problem, however, is that very few "experts" do the necessary analysis to determine if demand really exists. They use bad data from national sources that may overstate average rents and understate vacancy rates.
For example, I recently had the occasion to review one such report that said there was additional demand for student housing in Baton Rouge. Well, anyone who has driven down Burbank or Nicholson drives can tell you that conclusion may be suspect.
I'm writing this before Craig Davenport, a partner with Cook, Moore, Davenport and Associates, will present the multifamily segment overview at the annual TRENDS in Real Estate seminar that took place on April 18. Davenport and his committee surveyed over 220 complexes containing 35,000 units and drew several interesting conclusions.
Apartments identified as Class A, or those considered to be upscale properties, saw average rents decrease by 5.2%, while Class B, C and D properties all posted increases in average rental rates. Vacancy for all units averaged nearly 8%, which is up slightly from a year ago. And over 40% of the properties surveyed were offering some sort of concessions, such as free rent and reduced deposits, in an attempt to lure in tenants.
None of these facts, in and of themselves, are cause for concern—until you look at the construction taking place in our market. There were 7,774 units constructed or under construction from 2015 to 2018. That's an average of 1,944 units per year. For historical comparison, consider that between 2006 and 2013 there were 6,937 units constructed, which is just 867 per year.
We have been able to absorb the 867 units per year and still keep vacancy at around 8%, which is considered a healthy market. But at 1,944 units per year, we are now seeing apartments being built at more than twice that pace and the likelihood of absorbing them is suspect, even with our growing economy. To add insult to injury, another 2,290 units are proposed for 2019 and 2020, according to the survey. Obviously, some of those units will not come to fruition, but Davenport's report indicates that 1,889 of them are considered likely to be built.
So is there demand for more apartments in Baton Rouge? The short answer is maybe. But if you're considering building some, study the market carefully. I look at all the upscale student apartment complexes being built along Burbank and Nicholson drives and I think back to when Tigerland was the place to be—until a great new area was developed off Gardere Lane with lots of new "upscale units" (or so they were considered back then) and students flocked to rent there. That didn't end well. Just saying.
Tom Cook of Cook, Moore, Davenport and Associates has been an independent real estate appraiser for more than 20 years.