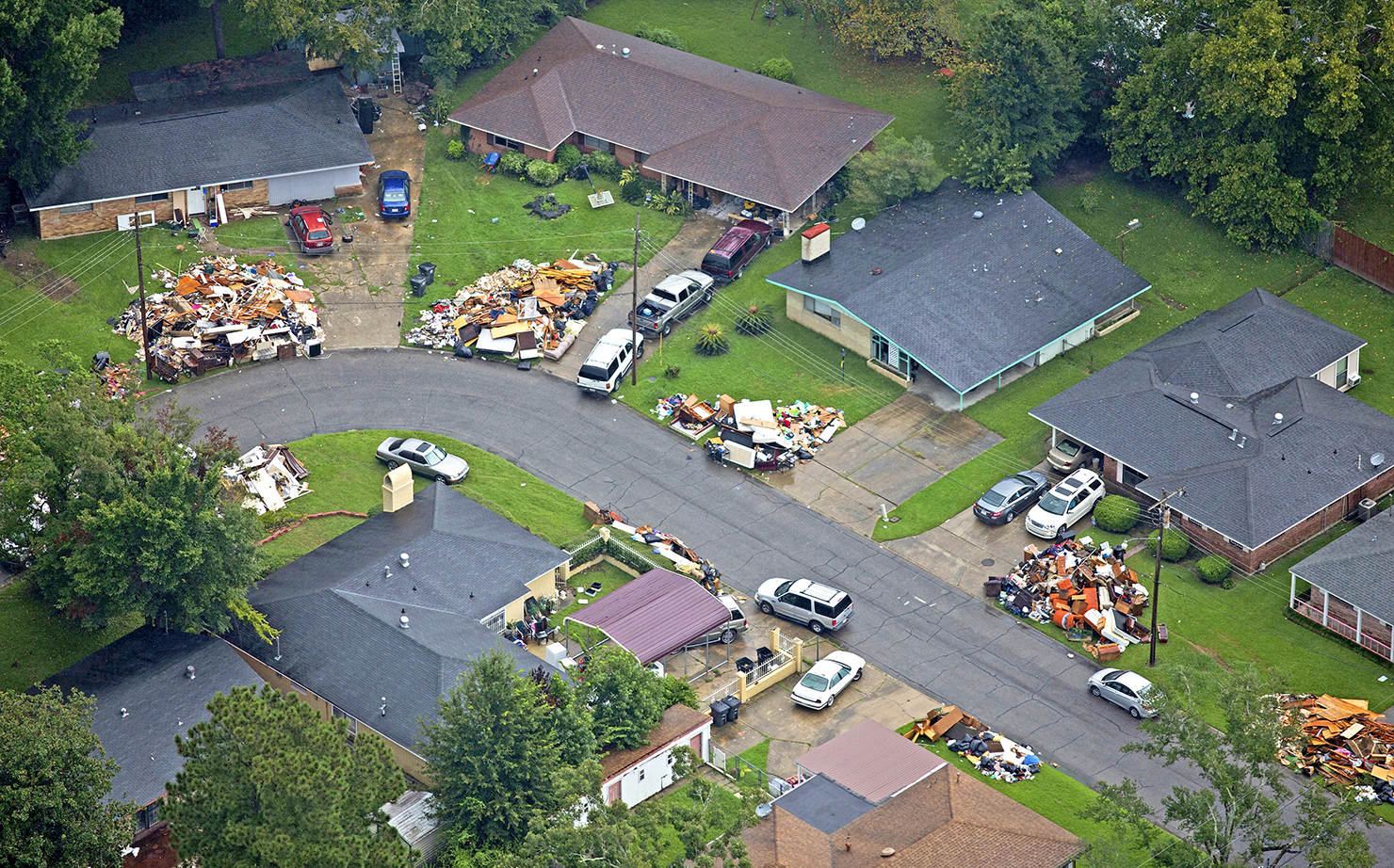 RISING CONCERN: After a year of talking about toughening rules for floodplain development, the Metro Council is expected to implement new rules in 2018. (Photo by The Associated Press)
---
After the 2016 flood in the Capital Region, it took several months for local officials to turn their attention to preparing for future disasters. Now, the conversation about what's being done to mitigate flood risk and improve drainage is happening in full force.
So far, however, it has mostly been conversation—and little action.
The Metro Council did pass a measure late last year increasing drainage requirements on certain developments—seen by most as low-hanging fruit—but members have generally spent more time talking about flood risk than doing much of anything about it. They decisively shot down a proposed moratorium on new floodplain developments, but did authorize two major studies of local regulations and stormwater systems.
Still, there's a sense council members do have a desire to reform the current system and tighten flood zone construction rules in an effort to keep the next flood from being as catastrophic. The trick, like with everything else in politics, is finding a solution that satisfies competing interests. In this case it's finding something powerful—and influential—builders and developers are willing to live with.
This year, the rubber meets the road. One working group is expected to make final recommendations soon on changes to the unified development code. HNTB is expected to release a sweeping study on stormwater in East Baton Rouge Parish. Those studies will almost certainly beget official ordinances and proposals, and the professed concerns of council members will meet actual votes on whether—and how—to change things.
A recent vote by the Planning Commission to allow a controversial subdivision, the Lakes at Jones Creek, to move forward offers perhaps the best glimpse at where the city-parish is headed. Even in areas that flooded in 2016—and in federally-designated floodplains—local officials appear willing to let large developments to move forward, so long as the developers add a certain amount of flood and drainage controls like retention ponds and green space.
For residents worried about flooding, 2018 should bring some tightened regulations at the local level, and a much clearer picture of the region's flood risk. For developers, 2018 will bring more scrutiny in the planning process, and a tougher road for projects in low-lying areas.
"As a community, we're having a conversation of how to develop in a resilient way going forward," says Rowdy Gaudet, assistant chief administrative officer.
After meeting resistance from neighbors, the Lakes at Jones Creek developer reworked his proposal in an effort to reduce the flood risk dramatically. Gaudet, who ultimately voted against the project, says "These are the kinds of thorough designs we've got to have going forward."
Other Key Issues: