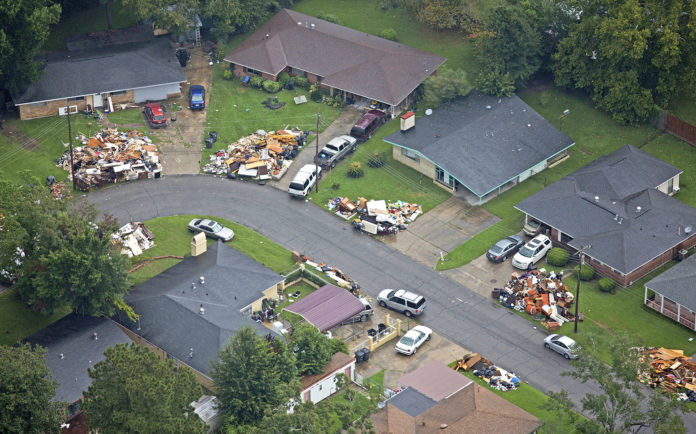 Enrollment in the National Flood Insurance Program rose by more than 40% in eight of nine Capital Region parishes between the end of August 2016 and the end of last year, according to Louisiana Department of Insurance data provided to Daily Report.
As of Aug. 31, 2016—just weeks after historic flooding inundated tens of thousands of homes—nearly 25,000 East Baton Rouge Parish residents and over 11,500 Livingston Parish residents held an NFIP policy, which is backed by the government and managed by the Federal Emergency Management Agency.
By the end of 2017, enrollment numbers had jumped 58.6% in East Baton Rouge Parish to nearly 40,000 policyholders, while Livingston Parish saw a 54.4% spike to nearly 18,000 policyholders.
By percentage, the largest increase in Capital Region policyholders came in East Feliciana Parish, which saw 244% growth. St. Helena Parish followed, with a 144% increase.
The only parish in the region that didn't experience growth of at least 40% was Pointe Coupee Parish, with 13% growth.
The percentage growth of policyholders in other Capital Region parishes was: Ascension Parish, 40.3%; West Baton Rouge Parish, 47.5%; Iberville Parish, 42.9%; West Feliciana Parish, 48.6%.
Statewide, approximately 461,400 homeowners in Louisiana were NFIP policyholders as of the end of 2017, a 9.1% increase since the end of August 2016.