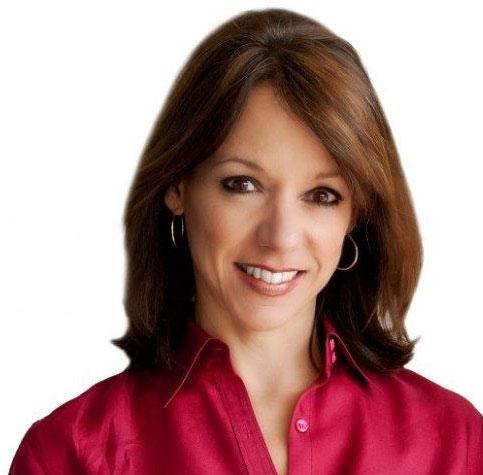 Overpass Cleaners will close its doors later this month after nearly 70 years in business. Since the late 1940s, the family-owned business has operated in the shadows of the Perkins Road overpass, first on Christian Street and, since 1950, in its current location.
Longtime owner Joyce Mcintire says she didn't want to close the business, which was started by her uncle, Harry Stablier, when he returned home from World War II. But it was time.
She and her husband, Ronald Mcintire, have run things for the past several decades. They're in their 70s now, his health is failing, and the dry cleaning business isn't what it used to be.
"Fabrics have changed, trends have changed and the times have changed, too," Mcintire says. "People don't dress up as much anymore. Even attorneys wear blue jeans to the office."
There's more competition now, too, with drive-thru stores and computerized tagging systems. At Overpass, they still use a cash register and write out their tickets by hand—not that they'll necessarily give you a copy. The ladies behind the counter know their customers by name and take special pride in remembering their customers' clothes.
Overpass Cleaners will leave a void, not only because it did a good job dry cleaning but because it was a throwback to another era—a simpler, less sophisticated time, when you could walk into a neighborhood establishment and everybody knew your name. When it closes, just a handful of homegrown, family-owned businesses will remain in what is one of Baton Rouge's most special neighborhoods.
I know the neighborhood well, having lived there since moving to Baton Rouge in the wake of Hurricane Katrina. I immediately loved the area, with its charming pre-war cottages and proximity to the LSU lakes, even though we didn't then have a neighborhood juice bar that cold-presses bottles of leafy greens or a café that bakes organic paleo bars.
A lot has changed around here in those nearly 10 years, and in general it has all been positive. As service-based businesses have closed, folded, retired or relocated, upscale boutiques and trendy eateries have opened in their place, giving the neighborhood a faintly hipster/chic feel without robbing it of its authenticity and sense of place.
Still, it is different, and something has been lost.
When I first moved to the neighborhood, Perkins Road Hardware was still in operation. My family and I loved being able to walk to a hardware store that sold live crickets, tools, painting supplies and an assortment of antique hinges and hardware, all of which found its way into our new house.  The store was a neighborhood fixture, and its destruction by fire in 2006 devastated its loyal customers.
From its ashes has risen a stylish mixed-use development that houses Rock 'n Sake, Pure Barre, Jimmy John's and the Big Squeezy, as well as a handful of upscale apartments. They're all great additions to the neighborhood, but it's not the same.
Also gone is Frank and Bennie's salon, a neighborhood institution for more than 50 years that seemed permanently frozen in the elegant, early 1960s. With its period furnishings, mural wallpaper and opaque window sheers, the salon had a retro-chic ambience without even trying. It didn't need to. It had never changed.
The sheers are gone now, and natural light floods the offices of Moreau Physical Therapy, which moved into the space. Next to it is Street Breads, which caters to a crowd of 20-somethings with gourmet sandwiches served on focaccia and lavash.
Another neighborhood dry cleaner, Kean's, is still in the area, though it moved down the street last year to the shiny new Acadian Village Shopping Center. The little neighborhood trophy shop has relocated, too. The iconic 1950s-era building that housed them both will soon reopen as the Crispy Catch seafood restaurant, which will serve Baja fish tacos on the covered patio that was once a place for customers to drop off dry cleaning.
There are a few remaining iconic businesses in the area, namely Bolton's Pharmacy, where the pharmacists dispense friendly advice along with prescription drugs. The store still offers delivery service and even has in-house charge accounts.
Cottonwood Books is another anachronistic establishment, beloved by those who love books. But you have to wonder how much longer the Cottonwoods and Boltons will be able to hang on. In an era where staple items are increasingly purchased online or in big box stores, only high-priced, specialty retailers with wide margins can afford to operate in free-standing retail space.
That change comes to neighborhoods is good, and, of course, critically necessary. Areas that don't continually redevelop and reinvent themselves stagnate and die. The new retailers and restaurants that have come to the Perkins Road overpass area have been nothing but positive.
Selfishly, as a property owner, I am heartened to see the commercial investment going on around me. And as a consumer I am delighted by the eclectic merchandise and interesting, new food options within walking distance to my house.
But emotionally, I hate to see the passing of the older establishments that helped give the neighborhood the character that makes it so appealing today. There was something comfortable and welcoming about the old places, with their air of familiarity and their utter lack of pretension. They didn't try to be cool or authentic; they just were. With each one that closes, the neighborhood loses something special.