Eight potential dark-horse contenders in Louisiana's gubernatorial race

With six months until Louisiana makes its first cut in selecting a new governor and just four announced candidates, rumors can't help but persist about who else might jump into the race. Some have run before; others are mere flirts. Some, like businessman Jim Bernhard and media publisher John Georges, could likely bankroll their own campaigns. Though state Treasurer John Kennedy recently discounted himself from the race, he is sitting on a $3.5 million campaign war chest and has been known to change his mind before. Others, like the Landrieu siblings and Lt. Gen. Russel Honoré, have name recognition across the state. Most of the talk lately centers on Georges, who is said to be mulling a run but won't make a decision until this summer. Here's a look at the could-be candidates whose gubernatorial aspirations at this point are mere speculation.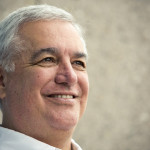 Jim Bernhard
This Louisiana businessman has toyed with the state's highest office on and off for years. A one-time chairman of the Louisiana Democratic Party, he recently announced a major business venture: an integrated energy services firm simply named "Bernhard." Those close to him say his focus now is on making the company even more successful than his previous firm, The Shaw Group.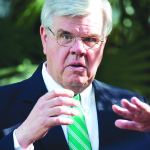 Foster Campbell
The Public Service Commissioner who failed in his bid against Bobby Jindal in 2007 hasn't ruled out the possibility of running this time around. North Louisiana has yet to produce a candidate in the race, which could work in his favor. Campbell or any other Democratic challenger could deflate the party's hopes for its only confirmed candidate, John Bel Edwards, making it into the runoff.
John Georges
After his failed bid for governor in 2007 and New Orleans mayor in 2010, Georges said he was done with politics. But The Advocate owner left himself some wiggle room, telling a reporter with his own newspaper that in politics, one "never says never." More recently, he told Business Report that he is "watching the governor's race develop and has no plans to run at this time. … Time will tell." Should he jump into race later this summer after returning from a month in Greece, he won't have any trouble financing his own campaign. A more vexing issue for the former Republican-turned-Independent-turned-Democrat, however, will be deciding the party with which to affiliate himself.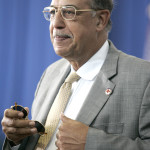 Russel Honoré
The retired Army lieutenant general, who recently authored Leadership in the New Normal: A Short Course, is spending his days campaigning for the "Green Army," a coalition of Louisiana environmental groups. In early February, he declared to the Baton Rouge Press Club that he was mulling a run. "Last time I checked," he said, "we've got several months left, and I'm thinking." As a candidate he could, at the very least, pull a sizable percentage of African-American votes from John Bel Edwards, clearing a path for a dual Republican runoff.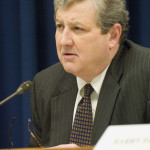 John Kennedy
The four-term Louisiana state treasurer with $3.5 million in his campaign account seemingly put to rest the will-he-or-won't-he speculation about his gubernatorial aspirations earlier this month. Scuttlebutt now is that he's eying the 2016 U.S. Senate race, given that current Sen. David Vitter is the frontrunner for governor. But Kennedy already has run twice unsuccessfully for Senate—once as a Democrat and once as a Republican—and there's still plenty of time to change his mind.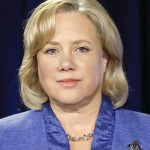 Mary Landrieu
In an interview with Politico after her defeat for re-election to the Senate,  Landrieu pretty much dismissed any notion that she would run again for governor, the Senate or any other public office. "Oh Lord, no," the Democrat was quoted as saying. Then this: "Well, let me say, I'm not going to say a definite 'no' about any of those two," she added, referring to the governorship or the Senate. "I've been trained to never say no. But it is highly, highly unlikely."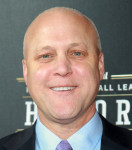 Mitch Landrieu
The official Mitch Landrieu line on a gubernatorial candidacy is that he's focused on New Orleans. But anecdotes here and there continue to fuel conjecture: Montana Gov. Steve Bullock's comments to National Journal that Landrieu is "carefully considering" a run this fall. Landrieu's rousing speech to the Police Jury Association in January in which he sounded everything like a candidate. Even so, his latest campaign finance reports show him with a paltry $33,000 in the bank. Political wonks suggest that with his ties to the Clinton family, he may very well be holding out for a federal gig.
Burl Cain
The longtime warden of the Louisiana State Penitentiary was coy about his gubernatorial intentions when he spoke to the Baton Rouge Press Club in January. "As of now," he declared, "I am not a candidate at this time. I'm praying about it, and I'm contemplating it." In the meantime, a "grassroots movement" is working to "draft" him into the race, via a "We Want Warden Burl Cain La Gov" Facebook page and a website at draftburlcain.com that is accepting endorsements and soliciting—but not yet accepting—donations.
Related stories: