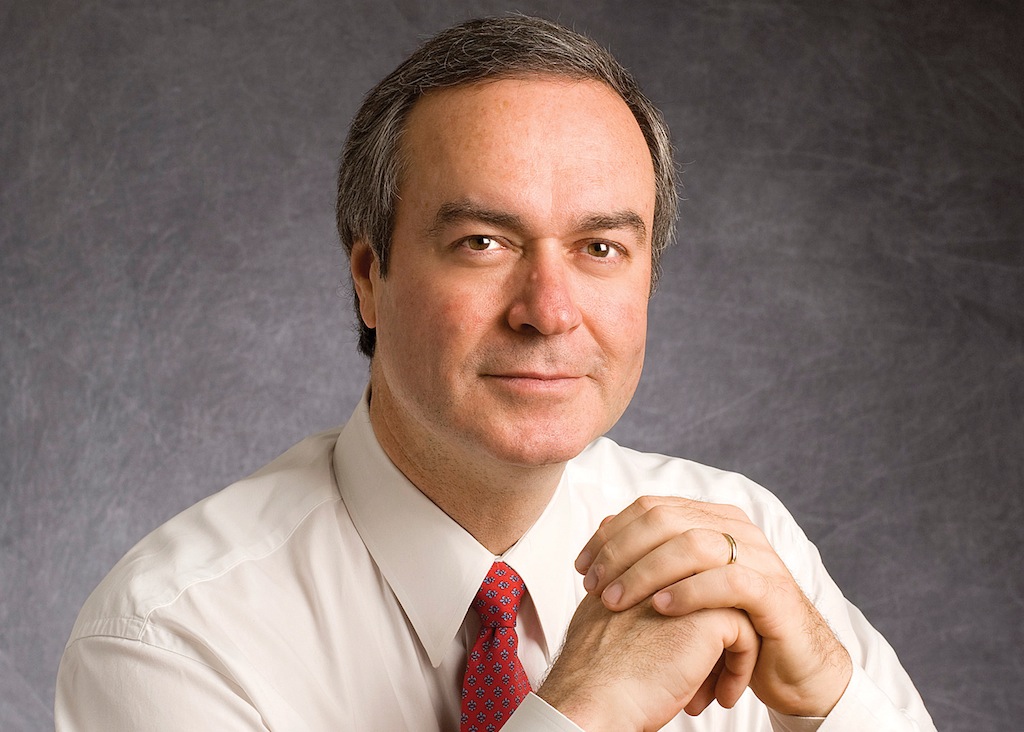 So, what did Election Day tell us? A majority of folks are not happy. Nearly two-thirds of voters in exit polls said the country is heading down the wrong track. And sadly, half of those polled expect life for their kids to be worse, the largest number to say so in exit polls since 1996. America voted for change.
In the U.S. House, the GOP won at least 246 seats (out of 435 total), its largest majority since World War II. In the U.S. Senate, the GOP needed to gain six seats to take a majority; it has gained seven so far, with nine possible, which would add up to 54 seats (up from 45).
Now the power shifts and committee chairs will change to Republicans. But so will the responsibility for getting things done. And it is clear that voters want results and a new direction.
The Dec. 6 election is about the future (not old-time politicians). For Louisiana, it is clear to me whom we should send to the U.S. Senate and U.S. House 6th District, to help set a new direction: Bill Cassidy and Garret Graves. Both share the values of Louisianans. Both can get the job done. Both will make us proud.
But it is important to get out and vote. Early voting takes place Nov. 22-29, and the runoff is Dec. 6.
Election observations
We all know who won or made the runoffs, but among those who lost, there were a few new candidates who had their stock rise—and whom we could see again. Some candidates handle themselves well under pressure and some do not.
Two young, first-time candidates, Paul Dietzel and Zach Dasher, both ran in their congressional districts and finished third. Each ran a solid campaign and finished strong.
The same could be said for newcomer Col. Rob Maness in the U.S. Senate race, finishing with an impressive 14% statewide.
But at the same time, some candidates didn't look very good and really embarrassed themselves. (Maybe they should have sat this one out.) That would certainly be the case with incumbent 5th District Congressman Vance "the kissing congressman" McAllister. He finished in fourth place with just 11% of the vote. He brought his family into this charade and gave up any remaining respect he may have had. (His finish and the response from the public do not bode well for U.S. Senator David Vitter, who will certainly be compared to McAllister.) Also in the 5th District race was former congressman and current PSC member Clyde Holloway, who finished in fifth place with just 7%. What was he thinking?
In the 6th District, first-time candidate and attorney Cassie Felder never made the headlines except for her lawsuits—and then dropped out just weeks before the election. She made a less than gracious exit.
There was one non-candidate in the state who drew attention, too: Republican businessman and ship builder Boysie Bollinger, who did TV commercials for Sen. Mary Landrieu saying, "I'm with Mary." With all the federal contracts she has helped him with, it was no surprise. But while that may have simply been a bottom-line decision for Bollinger, Republicans hope he realizes he is bound to stay on the USS Mary and go down with the ship.
Southern board needs to slow down
The Southern University Board of Supervisors is facing many challenges. So why create more drama and rush a decision on hiring a new president in one month?
Is a month enough time to advertise the position nationwide, examine candidates, conduct interviews and make recommendations? No. Should there be a national search with an executive search firm involved? And should the board decide if it wants to combine the positions of president and chancellor on the main campus as LSU did? Yes. (The Southern System only has about 12,000 students statewide.)
Instead of answering these questions, board member Rev. Joe Gant, who is chairing a search committee, seems in a rush. The vice chair of the committee, Leon Tarver, a former system president, seems concerned with the time frame and said it is a major decision for candidates who might apply. He is right.
If it looks like a "rush job," I suspect many will be suspicious and assume a president has already been chosen—and candidates won't even apply. Is that the case here?
The Southern board needs to slow down and consider the impact this decision will have. It needs to take time for the process and get it right. In fact, in December, the terms of five current board members will expire and the board will change. It seems appropriate that the new board would make the final decision on a hire since its members will have to live with it. But maybe that is the reason for the rush. Some current members may want to control the outcome before they exit. That would be one more reason to slow it down and do what is best for Southern's future.
Louisiana at the top
Louisiana has climbed to the top of one of those "good lists." Site Selection magazine has given Louisiana its highest-ever ranking on an annual listing of the best states for business climate.
"Louisiana jumps from sixth place last year to second in 2014 in the overall ranking, surpassing North Carolina (third place) and Texas (fourth)—the two states that have battled for first place in the Top Business Climate ranking for much of the past decade," says the magazine, which is published by Conway Data Inc. and delivers expansion-planning information to more than 48,000 executives of fast-growing firms.
Among the more notable rankings, Louisiana is No. 2 for new plant announcements per capita between January and August of this year, and No. 4 for competitiveness. Gov. Bobby Jindal said, "For too long, Louisiana languished on the sidelines of site-selection competitions. But the extensive business climate reforms we've enacted since 2008, working with the Legislature and our regional and local partners, have dramatically changed the playing field."
Something special
We have two special publications for you this week that we think you will enjoy reading and consulting throughout the year:
First, the new 225 Ultimate Menu Guide is enclosed with this issue of Business Report (print subscribers). Everyone loves to eat in Louisiana, and here are 49 menus—and a map—at your fingertips every time you get hungry, have a guest in town or plan a client lunch or special occasion. Bon appétit.
Second, the 2014 Giving Guide will be delivered this week in your mail. It is a new idea and arrives as we celebrate National Philanthropy Day on Nov. 15. Louisiana people have big hearts and rank highly nationally for their generosity. This guide provides information on many nonprofits in our area and opportunities for you to give back.