Riegel: The inequity of the pandemic crisis in Louisiana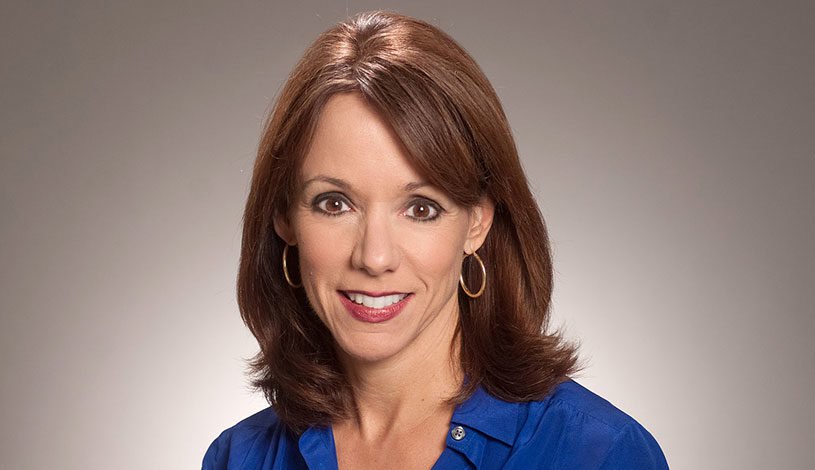 ---
For those of us who are still employed and staying healthy, the coronavirus crisis has been an inconvenience at worst.
True, there's the psychological terror that comes with constant uncertainty, global disruption, concern for the health of loved ones, and the dire outlook perpetrated by a never-ending stream of apocalyptic headlines.
If only Xanax was as effective warding off COVID-19 as it is in taking the edge off pandemic-induced anxiety.
Still, for many of us, this moment in the history of our world has been a big teaching moment, and in some respects, a precious opportunity.
We've learned how to adapt and innovate in our workplaces, doing new things we didn't think possible as recently as LSU's national championship win over Clemson in the Mercedes-Benz Superdome. (Yup, that was just three months ago.)
We've created new business workarounds and protocols and mastered online tools to disseminate messaging.
We've learned how to slow down and spend workout time walking outdoors instead of climbing a gym StairMaster to nowhere below a bank of angry TV talking heads.
We've been reminded of the value of spending quality time with children, big ones and little ones, who are experiencing the confusion and disappointment that come from dashed hopes and canceled plans—spring baseball season, prom, graduation—the rites of passage that helped define our young lives.
We've also learned to cook new dishes, plant vegetable gardens and spend time thinking seriously about the difference between want and need—something many of us privileged Americans have never had to contemplate outside of the hypothetical.
But it's important to remember that we're the lucky ones, however anxious and cooped up we may feel. Within our own communities, the victims of this virus and the economic shutdown it has necessitated are very real, suffering greatly and growing exponentially by the day.
For them, this indefinite shutdown and adaptation to a "new normal" is a special kind of hell that will leave deep and lasting scars.
From the health perspective, there are those seriously afflicted with the virus, dying on ventilators in overcrowded ICUs, and the brave health care workers, risking lives on the front lines to care for them.
It is not surprising Louisiana has among the highest per capita rates in the country of COVID-19 or high death rates from the disease. Maybe Mardi Gras brought the virus to New Orleans, but that's not why so many people have died from it.
The alarming mortality rate is due to the many comorbidities of our population, which, before this global pandemic, was among the least healthy in the nation.
We already had among the highest rates in the U.S. of obesity (sixth), diabetes (fourth), heart disease (fifth) and lung cancer (11th), all of which put COVID-19 patients at far greater risk of suffering complications and death from this virus.
Even once we flatten the curve, our people will still be among the most vulnerable to the disease and we'll have fewer resources than ever to help address the systemic, underlying problems that created those conditions in the first place.
Our people are equally vulnerable from an economic perspective, among the least able to survive massive layoffs from within the hospitality and service sectors, gig economy and contracting petrochemical industry. In the first few weeks of the shutdown alone, employment claims in the state were topping 70,000 a week.
Even before the crisis, however, when the stock market was soaring to dizzying heights and the economy was legitimately strong, the unemployment rate in Louisiana—the third-poorest state in the nation—was more than a percentage point higher than that of the country as a whole.
Now, how much worse will we be?
George Bell, CEO of Capital Area United Way, has been fielding calls from nervous nonprofit organizations that serve the many needy in our community. Now that they've lost their spring fundraising season, at a time when the philanthropic dollar was already shrinking, they're worried about how they'll be able to continue to fulfill their missions.
He shares their concerns. He's also worried about ALICE, the acronym the United Way has given to refer to the Asset Limited Income Constrained but Employed population, in other words, the working poor. We have lots of them in Louisiana.
"When you look at who's going to be most affected by this, it's ALICE," Bell says. "They are the most fragile and their situation is the most tenuous. It only takes one missed paycheck, in many cases, and they can't pay the rent or the car note and it quickly unravels from there."
Once the current shutdown is over, whether in weeks or months, those of us who have been able to telecommute during this time will be more or less OK. It won't necessarily be easy, but we'll be OK.
Many ALICEs will not be.
Indeed, the many socioeconomic problems that have defined so much of life in Louisiana—all the stuff we usually worry about, when there's not a global pandemic—will still be here after the shops, salons and health clubs have reopened, the curve is flatter and things are a little more normal.
Those problems will just be worse, and we'll have to work that much harder to get our people, our culture, our state out from behind the eight ball.