---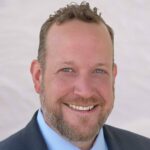 Three organizations that reside inside the beating heart of commerce in the Bayou State—the Committee of 100; Louisiana Association of Business and Industry; and Louisiana Economic Development—will all have new leadership installed over the next five months.
When there's an open seat for governor, like there is this year, turnover at the top is normal in state departments like LED. Trade associations have also adapted to the revolving-door nature of their premier jobs, which are highly coveted, despite not being the lifetime gigs they once were.
But to see all of these positions turning over at the same time is unique. The situation presents economic development enthusiasts with somewhat of a clean slate with these organizations going into the next term.
Here's the lay of the land: 
LED:

A new governor will more than likely mean a new head for Louisiana Economic Development. Whichever candidate makes it across the finish line will form a transition committee to advise on the matter, but chamber officials and others across the state already have a good idea what kind of secretary they would like to see. We probably won't hear much about this decision until January. Simply put, LED is the chief marketing agency for the state when it comes to economic development.

LABI:

Stephen Waguespack shocked some folks when he announced a campaign for governor and abandoned one of the most coveted jobs in Louisiana politics—the LABI presidency. A search has been underway and there are expectations the job could be filled by the end of the month, although some close to the process wonder if more time is needed. In a nutshell, LABI is the state chamber and an association of manufacturers all rolled into one outfit.

C100:

Mike Olivier is retiring at the end of the year as head of C100. Wayne Brown of Brown Builders, the Committee's current chair, says Olivier's successor will be in place at least 30 days prior to his retirement. C100 serves as the state's business roundtable and is a private nonprofit group steered by some of Louisiana's top CEOs. 
When it comes to what happens next for LED, Waguespack, among the field of contenders for governor, is at ease with the subject and knows the policy arena better than most. But he doesn't have the market cornered.
Attorney General Jeff Landry is now reminding voters that he's a "former economic development director, business owner and someone who has employed hundreds," according to a press release promoting a new ad the Landry campaign placed on television Thursday.
George Swift, president of the SWLA Economic Development Alliance, says he and his colleagues are eager to hear more from the candidates about what they intend to do with LED.
"During the runoff, we as an association of regional groups, can start sharing best practices from other states and regional visions," Swift says. "We hope to not only have input in the selection process, but also in strengthening LED to be the most effective organization it can be. We have a great organization now, but we hope we can make it better."
Some stakeholders would like to see another certified economic developer, a title held by current Secretary Don Pierson and a couple of other folks on his team. Other interested parties are more concerned about knowledge of Louisiana's distinct regional profiles—and distinct regional needs.
For C100, the stakes are slightly higher when it comes to the next leadership of LED. That's because C100 operates with a memorandum of understanding with LED to engage the private sector to help recruit new companies, retain present businesses and foster entrepreneurial development. It will be up to the next secretary of LED and the next president of C100 to renew that 13-year-old arrangement. 
As for LABI, The Advocate's Tyler Bridges dipped into those waters last month and interviewed the association's board chair, Jude Melville, CEO of Business First Bancshares. "We're looking for somebody that clearly believes in the principles of free enterprise and the impact it can have on the lives of Louisianians, somebody who can be an articulate spokesperson, a good listener and translate his thoughts into activity and action," Melville said.  
Around political quilting circles, inquiring minds really want to know whether the board is allowing the election of the next governor—whoever he or she may be—to be a factor in the decision-making process. On the surface, LABI will surely want to protect its long and storied record of independence. On the other hand, the association's membership wants progress next term, not a seat that's located outside the Capitol building. 
The real story, however, may not be about the individual organizations and personalities involved. Instead, the big-picture takeaway may be one of opportunity.
"Anytime you have this kind of turnover and it's shared in different corners of government and government relations, there's an opportunity for new people and relationships, for different perspectives and different outlooks," says former Senate Commerce Chair Rick Ward. "This can be a good time to revisit missions, seek out improvements and even rebrand if that's appropriate."
Insurance Commissioner-elect Tim Temple is already planning to spend time with the professionals who are hired by C100, LABI and LED. A renewed focus by the business community on insurance issues could pay dividends into the new term, he says, especially with chatter building about a special session for these topics in early 2024.  
"It has been said if we change nothing, then nothing changes," says Temple, a C100 member. "I'm ready to work with anyone and everyone that's committed to making Louisiana a competitive insurance environment. It's going to be a team effort, and I'm ready to lead that team and make it happen." 
Jeremy Alford publishes LaPolitics Weekly, a newsletter on Louisiana politics, at LaPolitics.com. Follow him on Twitter, or Facebook. He can be reached at JJA@LaPolitics.com.