The only woman in the room
About one-third of women in oil and gas, utilities and engineering jobs—a sector that fuels the Capital Region's economy—surveyed by talent consultancy McKinsey say they're usually the only woman in the room.
This gender discrepancy is so deeply ingrained in the energy industry that when Baton Rouge-based entrepreneur Jamie Glas started working in an oil field, the first thing she noticed was the lack of flame-resistant clothing designed for women. Glas set out to combine her passions and created her safety wear line HauteWorks to cater to the needs of women working in energy.
But the root of the issue, what Glas described as "a shortage of women" working in the oil field, starts long before women need safety gear, according to McKinsey's findings when it reviewed 30 companies and survey data from 6,000 respondents.
Women aren't getting into the employment pipeline from the beginning; just one-third of entry-level hires in this sector are women, compared to 48% in the general job market. Women working in energy also report more workplace incivility than women overall—and far more than men.
A 2018 Petroleum Equipment & Services Association found that just 15% of the oil and gas workforce is comprised of women, and only 8% of U.S.-based technical operational roles—such as manufacturing, field engineer—within the sector are filled by women.
While comparable statistics are not available for the Capital Region, the area does have a number of initiatives under way designed to attract more females to industry work. Noteably, ExxonMobil, one of the region's largest employers, has placed women in high-profile positions in both its refinery and petrochemical facilities.
Gloria Moncada, who manages the company's Baton Rouge refinery, recently was elected chairwoman of the Louisiana Mid-Continent Oil and Gas Association—the first woman in that role. Angela Zeringue has managed Exxon's polyolefins plant since 2010.
Elsewhere, Christine George, a vice president of large industries at Air Liquide in Geismar for three years, is now the company's vice president of Strategic Performance for the Americas in Houston.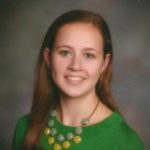 As far as the McKinsey report goes, on top of their small numbers and workplace incivility, 38% of women surveyed said they needed to provide more evidence of their competency compared to 15% of men in their field, and 41% of the surveyed women have had their judgment questioned in their area of expertise, compared to 39% of men.
The Capital Region boasts a number of women in high-profile industry positions. At ExxonMobil, for example,
While there are a growing number of women in her work group, Albemarle process engineer Meghan Wilt says in her career she has frequently been the only woman in work meetings, and in college many of her technical classes were male-dominated.
Wilt says she thinks that STEM-related curriculum should continue to be prioritized in schools so girls (and boys) can develop an interest in theses fields.
"Many of my peers wrote off STEM careers at a young age because they 'weren't good at math or science,'" Wilt says. "As girls get older, it is important to see female role models in STEM careers. For me, opportunities to visit workplaces like universities and corporations to observe day-to-day activities helped me picture myself in the STEM field."