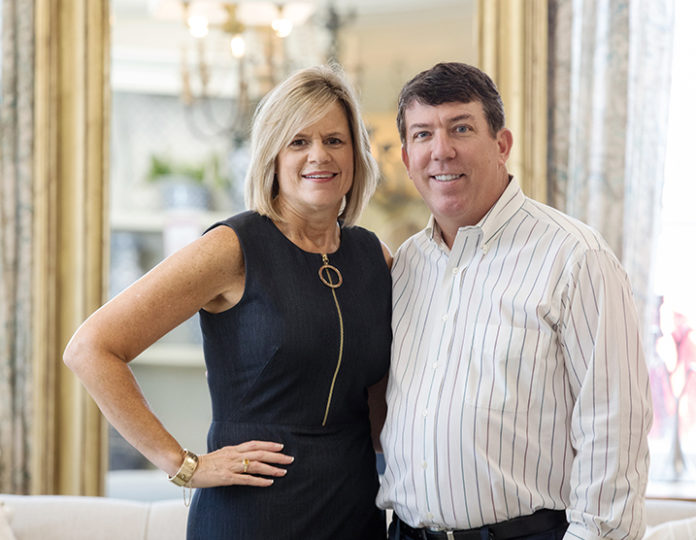 With trends changing and retail disrupted, Mark and Krista Peirce of The Royal Standard are transforming their business model. (Photo by Collin Richie)
---
When Mark and Krista Peirce opened The Royal Standard on Perkins Road in 1995, they were newly married and new to retail. But the young couple had an eye for antiques at a time when antiques were hot, Baton Rouge was growing and everybody wanted a new house full of old furniture—preferably French Provincial or English country pieces.
The Peirces had gotten into the business somewhat by accident and as something of a side venture. Neither intended to make a career of it. But their first store did so well, they moved within a year to a bigger location near the Perkins Road overpass, and over the next decade opened four more stores.
Two decades later, the landscape is drastically different. Antique furniture is fetching as little as 50% of what it did 15 years ago, and The Royal Standard sells more white chalk paint—the trendy way to update old furniture—than it does 19th century armoires. Antiques are out; crisp, white neo-modern stuff is in.
And it's not just styles that have changed. Retail, in general, has been disrupted, thanks to e-commerce and the Amazon effect. Brick-and-mortar stores everywhere are struggling to keep their doors open. What's a retailer to do when not only the product it sells has fallen out of fashion but its entire business model is teetering on the brink of obsolescence?
At The Royal Standard the answer is to embrace the change, which the Peirces have done in several ways. Over the past few years, they've morphed from being a mom-and-pop retailer of antiques to a manufacturer and wholesaler of an increasingly diverse product line that it distributes to its own stores—of which there are five throughout the South—as well as to some 4,000 retailers around the U.S. It has branched into e-commerce, which is growing by some 20% per year, and has moved into the apparel market, where later this year it will roll out a new line of athleisurewear.
Perhaps most noticeable to its loyal clientele, The Royal Standard has begun to transform its brick-and-mortar locations from mere storefronts to event spaces, where customers can stop for lunch or a snack, take a cooking class and host a party—or even a wedding.
"We've got to do something to get you in the door," Mark Peirce says. "A pure transaction is online now, so we can't just have a brick-and-mortar storefront anymore. We have to offer our customers an experience."
Accidental retailers
It's all a far cry from what the Peirces set out to do. He'd planned to be a lawyer; she was an actuary. But while he was studying for a graduate law degree in Scotland—which he got, by the way—they began shopping the many estate sales around the countryside and became enamored with the furniture they found. They shipped a few pieces home to their native Louisiana, specifically, the armoire and dresser they bought each other as a wedding gift. Their friends were impressed.
"People started saying things like, 'If you ever go back, can you buy one of those for me, too?'" Mark Peirce recalls.
They did go back, and what started out as a favor for some friends grew into a cottage industry. Within a couple of years, they had shelved their plans for cubicle careers and were buying containers of European antiques and selling them at pop-up sales in rented storefronts on St. Charles Avenue and Magazine Street in New Orleans, where they were then living.
This was the early 1990s, before the Crescent City had become totally gentrified and prohibitively expensive. Though it was risky, the enterprising young couple was able to rent commercial retail space for as little as $2,500 a month.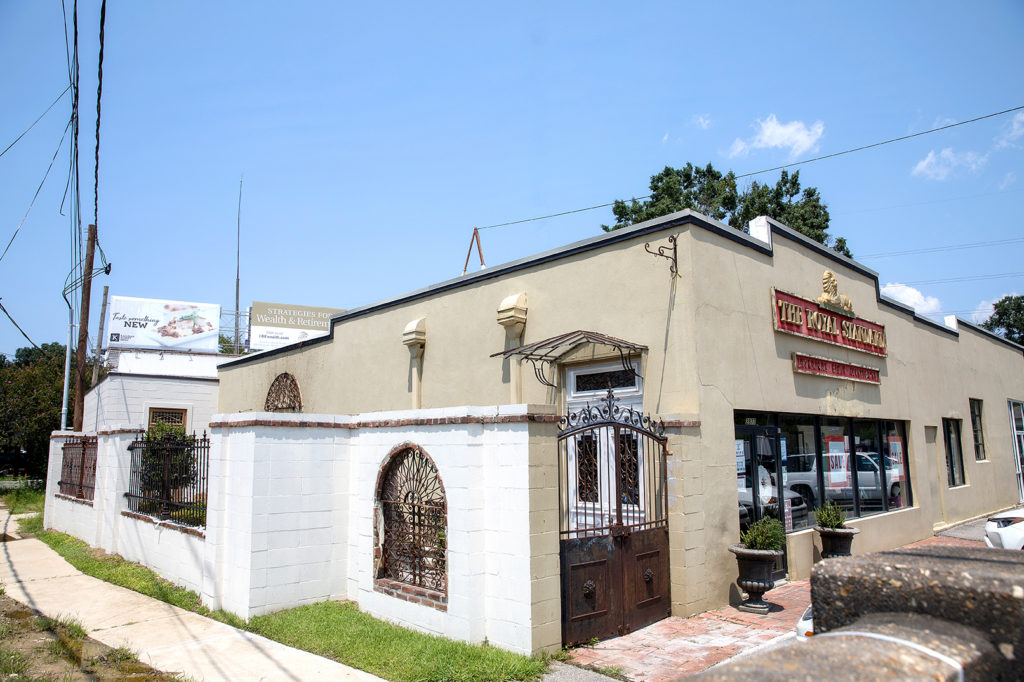 ---
In 1995, they decided to go into the antiques business full-time and relocated to Baton Rouge, leasing space in the Acadian-Perkins Plaza shopping center in the rear of what is now Interiors Market. Within a year, they were doing well enough to move to a bigger location. They bought the building at the base of the Perkins Road overpass that had housed Confederate Motorcycles and renovated it, thanks in part to a $20,000 unsecured loan from Citizens Bank.
"Bob Smith at Citizens was our banker and he was willing to take a chance on us, though he thought we were crazy at the time," Peirce says. "We thought we had hit the jackpot."
In the early years, The Royal Standard was a merchant store, where various vendors had an assigned area to sell their inventory of linens, jewelry, silver and other items that complemented the antiques the Peirces were selling. The merchandise mix, with its emphasis on classic style and affordable pricing, made the store a hit.
In 1999, the Peirces bought what would eventually become their second location on the other end of Perkins Road, a few winding turns from the Highland Road intersection. They would go on to open additional locations in Lafayette, Gulf Shores, Alabama, and Houston. Today, they also have a warehouse in Birmingham, and showrooms in Dallas and Atlanta. Annual revenues range from $12 million to $15 million, and employees total 100.
"We think it's worked because we offer a great look at a reasonable price," he says.
Designing success
With the growth of the business, the Peirces began looking for additional merchandise to complement their antiques. About a decade ago, they decided to begin manufacturing some of their own pieces—accessories like lamps and mirrors that were available elsewhere but not in the particular style or price point they felt was their niche.
They started simple with a few designs of their own, and found a factory in China to manufacture them. They were surprised at how well their private label pieces took off so they started designing and making more products, eventually hiring their own full-time designers. Other retailers took notice and began calling on the company's stores, asking if they could buy their products wholesale and resell them.
"We realized there was a demand," Mark Peirce says. "So we started thinking, maybe that's really where the growth is. Maybe we should be selling to other stores."
Today, The Royal Standard supplies some 4,000 retailers across the U.S., though the bulk of its customers base is in the south from Texas to Virginia. The company employs three designers, who design all its merchandise—some 2,000 new product items a year, half of which debut in time for the fall buying season; the other half rolling out to market in the spring.
The Peirces regularly visit factories in China—and more recently, India and Indonesia—that make products ranging from furniture and accessories to table linens, dish wear, gift items, jewelry and apparel. The clientele is decidedly female.
"Our products are geared toward women in the South," Krista Peirce says. "They buy what they want men to have. Not necessarily what men actually want."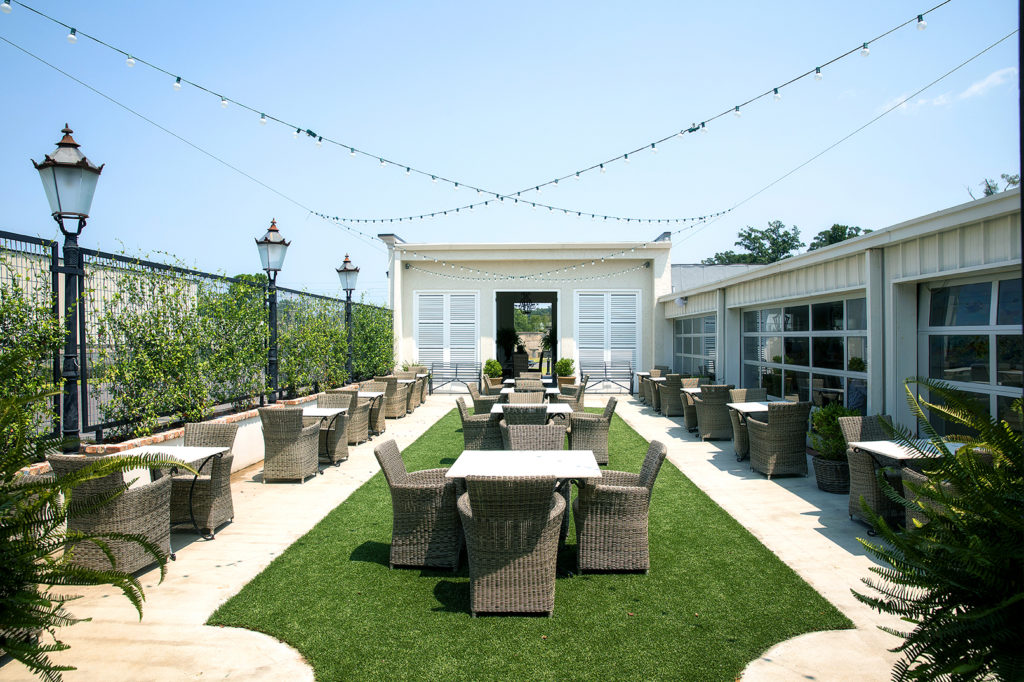 ---
While the manufacturing and wholesale business began with accessories for the home, more recently the company has diversified into women's apparel. The Royal Standard launched a line of sleepwear a few years ago that proved popular and has since moved into beachwear fashion, mostly cover ups and stylish hats. This fall, it will launch a new line of athleisurewear—one of the fastest growing apparel categories—that will look like Lululemon but sell for a fraction of the designer brand's price.
Anticipating what will sell can be something of a challenge and is always a learning experience. A couple of years ago, the Peirces thought a rustic wooden cutting board for bread or cheese would be popular. It was a flop.
"Too vintage, too antique," Krista Peirce says.
On the other hand, they couldn't keep in stock a style of crochet boot cuffs that were featured in the October 2013 issue of Oprah Winfrey's O Magazine, which included the store's name and website. Within weeks, they had sold some 250,000 pairs.
"Our website wasn't prepared for the number of orders and it crashed the system," she says. "It was insane."
It's also challenging to estimate how much of each product to order. Back when The Royal Standard dealt mostly in antiques, it didn't matter if a product sold out in a season because the products were timeless. Today, the merchandise is much more seasonal, and dependent on trends and fashion, which is often dictated by influencers on social media.
"If you don't sell something in a season, you're stuck with it," she says.
Transporting merchandise is also an issue, though of late the problem has less to do with international shipping than with regulations in the trucking industry that can keep containers destined for The Royal Standard's stores sitting on the docks in California or Georgia for weeks at a time.
"There's a shortage of truck drivers, which many people don't realize," Mark Peirce says. "They're only able to drive so many hours a day so sometimes we can't get our product from Georgia to Louisiana."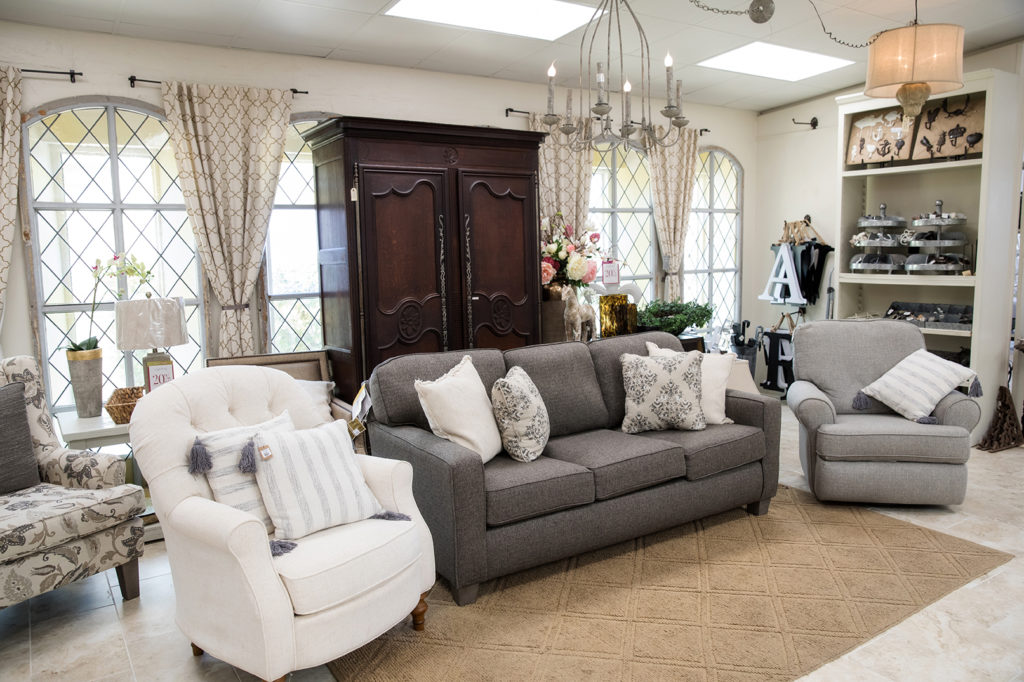 ---
Evolving business
The Royal Standard's move into the manufacturing and wholesale business came not only as the popularity of antiques was beginning to wane but as retail in general was changing. The company's diversification has enabled it to weather the challenges on both fronts.
Like most retailers, The Royal Standard has begun to beef up its online presence, where sales are growing between 15% and 20% a year. In the months to come, it plans to overhaul its website to make it even more competitive and user-friendly.
At the same time, the company is changing the way it does business at its brick-and-mortar stores. The change was not strategically motivated, per se. Rather, it came about as a result of the August 2016 flood, which damaged its suburban Baton Rouge store and much of the inventory in it. Insurance would only cover some of the losses and for a few days after the disaster the Peirces considered closing the store altogether.
Instead, they decided to rebuild and do some things differently. They turned what had been a warehouse at the rear of the store into a café, partnering with a local restaurant to open The Crown: A Royal Bistro. The café has become one of the most popular lunch spots on that end of town, serving trendy fare like avocado toast or quinoa and grilled shrimp salad that appeals to the mostly female clientele.
The Peirces have also had a lot of success marketing a recently renovated courtyard and patio for cooking classes and private parties, particularly bridal and baby showers. This fall, it will even be used for a wedding.
See also:
Because of its growing popularity, the Peirces are replicating the model at some of their other stores. They are currently completing a $1 million renovation at the original Royal Standard location at the base of the Perkins Road overpass, adding 2,000 square feet to the 6,000-square-foot store. Though the new space isn't large enough to house a full-service café along the lines of The Crown, plans are in the works to develop some sort of event or special use space there. In 2019, the Peirces will turn their attention to renovating and adding a café to the Gulf Shores location and, after that, to the store in Lafayette.
As they look to the future, the Peirces aren't sure what it will bring. Will antiques make a comeback? How will the rapidly evolving e-commerce model continue to change? What will trade tariffs with China mean to manufacturing and shipping costs? There are so many unknowns. But the couple believes in The Royal Standard and plans to continue to grow the company—not only as a manufacturer, wholesaler and online retailer but as an operator of brick-and-mortar stores, which is how it all started.
"It still makes sense to open brick-and-mortar stores," Mark Peirce says. "But they have to be in the right place. You can't just open them for the sake of opening them."