The dress code: How professional women express their style
Workplace dress codes have changed pretty drastically over time, especially for professional women who have gone from dressing in suits—essentially like men—to a more casual, feminine wardrobe today of dresses, skirts and less-formal pants. 
That's because companies have become more lax in terms of attire. Facebook has no dress code at all. Neither does eBay, though the company does expect employees to "use their best judgment." Amazon encourages staff to be comfortable at work. 
Today's dress codes allow women to more freely express their style at work, which sounds great, but could also pose potential problems. For instance, can women truly express their style while still being seen as a professional at work or with clients?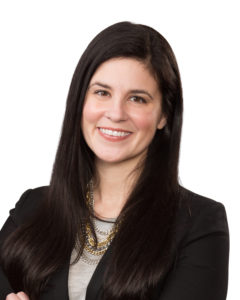 It is more of a challenge for women to determine what to wear that's just the right amount of professional, but also fits her style and comfort, says Alexandra Layfield, a corporate attorney for Jones Walker in Baton Rouge. But her rule of thumb is to dress to her clients. 
"The biggest challenge is when I do site visits for clients at shipyards or fabrication facilities, where you need closed-toe shoes and it's hot," Layfield says. "Usually I'm the only woman there."
In those situations, she'll wear a dress and flats. But in formal environments, such as board meetings or any situation in which men would wear suits, she has a more professional "uniform" that consists of cigarette pants, a silk top, heels and a jacket. 
For days at the office with no client meetings, Layfield says she dresses more freely and can better express her own style. She'll wear pants often, she says, because her office—like most—is usually cold. Although picking out the right outfit for work can be more difficult for women, Layfield still sees the positive in it. 
"While I think women have challenges that men do not as far as dress code for things like site visits, I also think women have more options available to them to express their personality and fashion sense at the workplace," she says, "and in some respects are provided more liberties with dress in the workplace than men."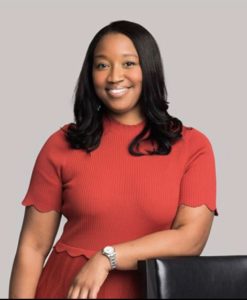 Alsie Dunbar shares a similar experience. As a woman with a long career in industry—as an engineer, process manager and consultant—she still finds ways to express her style, though it depends on the environment.
When working in plant process areas, safety comes first. Fire retardant clothing is required, so there are really no other options there. And for some women, that's a convenience, Dunbar notes. But when she has off-site meetings or vendors visiting, she has the opportunity to dress up, with her own style in mind. 
Over time, she says, the work culture has become more lax so she often wears jeans  these days. But she still finds ways to "jazz up" up her casual attire, whether it be via her sensible shoes or her accessories.
"Over the years, I went from wearing Cole Haan designer pumps every day and suits, to now having a very expansive tennis shoe collection," Dunbar says. "I also have an interesting watch wardrobe."