It can feel like a no-win situation. While working mothers may face guilt for not having enough time with their children, stay-at-home mothers may struggle with feelings of regret for not contributing to the workforce.
It's a balancing act that Cynthia Sanders, director of programs, outreach and partnerships with the Atchafalaya National Heritage Area, is familiar with.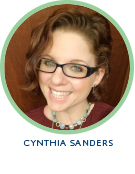 She and her husband were both working in retail when she became pregnant, a situation they knew wouldn't work once the baby was born because it can be a challenge to find day care providers that accommodate the fluctuations of a retail schedule. She compares her maternity leave to a disability leave because she couldn't receive her full paycheck. Ultimately, she returned to working four weeks after giving birth to her son, Wyatt. 
"There was a lot of guilt," Sanders says. "But there was no choice—if I didn't work, we didn't eat."
Sanders is one of more than 25 million American mothers who are pursuing careers. And although the amount of mothers in the workforce is growing, a third of Americans believe the "ideal situation" for young children is one where mom stays at home, compared to the 4% who believe the same for fathers, according to a 2015 Pew report. 
"If you let it, the guilt never ends," Sanders says. "If you go to work and pursue a career, you feel guilty for not being home and people wonder about your child, but if you stay home, you feel guilty for not contributing to the economy."
But a new study published in the journal Work, Employment and Society could help ease some of that guilt, at least for working mothers. The researchers dug through family and career data on more than 100,000 men and women, and found that women who grew up with working mothers are more likely to have careers themselves than those with stay-at-home moms, and they're also more likely to have better, higher paying jobs. Sons, for their part, grow up to spend more time doing household chores and caring for their kids if their mothers had careers.
Sanders agrees that working mothers need to draw the line in the sand, she says, and accept they're doing a great job. Through hers, she is always on the move, traveling through the 14 parishes that make up the Atchafalaya National Heritage Area. She brings her son along as much as she can—even to out-of-state conferences—and will take off the work days to spend the day with him. 
"My kid is benefiting by my pursuit of my career," she says. "By working hard, I'm setting an example for my son. Pursuing a career I'm passionate about is part of my identity, and part of being a quality individual is honoring our own identity outside of our family life."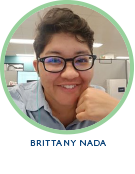 Brittany Nada, a safety manager with Amedisys, also faced working mom's guilt after returning to work six weeks after having her first son. 
"I was working because I needed to provide for my family and I wanted my kid to have a good life, but I still felt bad about leaving him at day care," Nada says, adding that any time outside of work was dedicated to her son. 
She was able to spend more time with her second child once he was born—three months, compared to the six-weeks with her firstborn—which helped with the guilt. She also found support through friendships forged in a community organization to which she belongs. 
"I didn't feel excluded from society anymore," she says. "Dogs are more welcome than kids are at a lot of places, and I think more places should be more accepting to bring children around more. It takes a village to raise a child."
Her advice to working moms is to find that village, if they haven't already, and have faith that they—and the children—will adjust re-entering the workforce.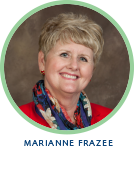 Marianne Frazee, president and owner Frazee Recruiting Consultants Inc, started her company in 1995 when her son was four years old. Frazee's own mother didn't work when she was growing up, which she thinks contributed to the guilt she felt for working. But she doesn't regret starting her business. 
"He practically lived here at our business when he was growing up," Frazee says, adding that he will inherit the company one day. "It's tough juggling. I had a lot of guilt, but I wouldn't do anything differently. I'm not saying it was easy."
To help with the demands, she hired a manager at her company for five years, and she credits her partner for helping out as well. 
"Do the best you can," she suggests to newly working mothers. "It is what it is. Don't beat down on yourself, because you can't do it all."