There's a new favorite beverage in the Capital Region, and its name is whiskey

(Photography by Don Kadair: The River Room owner Brad Watts)
If rain makes corn and corn makes whiskey, then whiskey is definitely making the economy a little frisky.
That's because both locally and nationally, whiskey sales are on the rise. In 2014, over 19 million 9-liter cases of bourbon and Tennessee whiskey were sold in the United States, generating nearly $2.7 billion in revenue for distillers. That's compared to 13 million 9-liter cases sold a decade ago, according to the Distilled Spirits Council of the United States, a Washington, D.C.-based trade organization that represents distilled spirits makers and producers in the United States.
In Baton Rouge and across Louisiana, distilleries, bars and stores are reaping the benefits of the resurgence of whiskey lovers as marketing, pop culture and an increase in women whiskey drinkers fuel the liquor's resurgence.
Arthur Lauck is the co-owner of Lock and Key on Corporate Boulevard, which serves more than 350 different types of whiskey. The bar celebrated its two-year anniversary in December. Lauck says whiskey is so popular—especially craft drinks—that the bar's sales have increased 65% from its first to second year.
"What makes whiskey so cool is that each one is different and every experience is different," Lauck says. "There's no definite to whiskey and no rules that makes one better than the other. It's all about taste and nostalgia, and whiskey drinkers are discovering new whiskey every day."
And women are at the front of that movement. Lauck's partner, Brandalyn Tabor, says industry statistics indicate 38% more women are drinking whiskey now than they were six years ago. To cater to the burgeoning demographic, Lock and Key offers "Women and Whiskey" events every third Wednesday of the month, where the bar discusses the history and science of whiskey and offers three different flavor tastings. Fifteen women attended the first event; last month, 80 women turned out, Tabor says.
"They like the uniqueness, the nostalgia and the social media aspect of it," Tabor says. "Whiskey is all encompassing. And when we have women come to our Women and Whiskey events, they build friendships in a safe and social environment."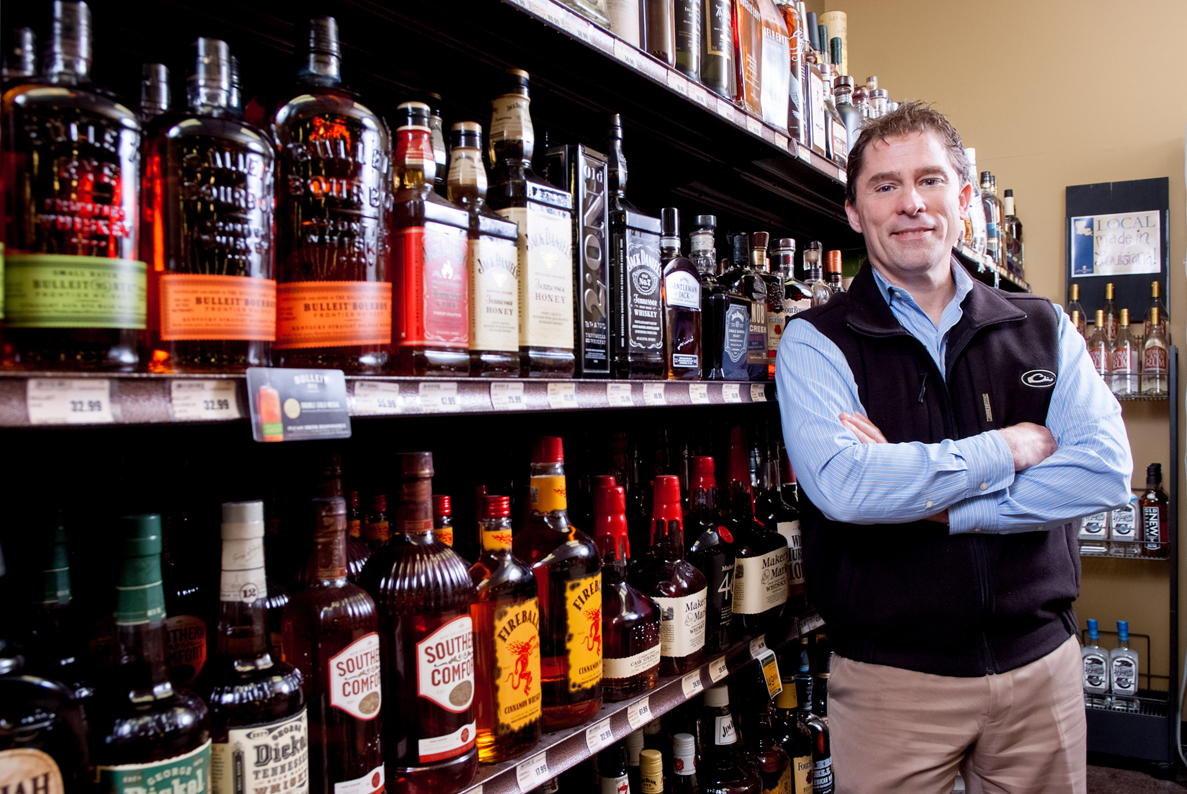 'WHISKEY FANATICS ARE INSANE'
To tap into that authenticity, those new to the dark liquor are swapping their Screwdrivers for Sazeracs and loud, club-like bars with large dance floors for dark-paneled, jazz-filled whiskey bars complete with dim table-top lighting, dark-paneled walls and deep leather couches.
"I always thought whiskey was manly," says Kasey Henry, 36. "But I discovered my love of whiskey through the Old Fashioned [cocktail]. I had them on a work trip, and fell in love."
This increase in whiskey enthusiasts has also created a demand for more distilleries. In 2000 there were 24 craft distilleries across America, but now there are more than 430 and the majority of them either make or are planning to make whiskey, according to Forbes magazine.
In Louisiana, Donner-Peltier Distillery in Thibodaux released its first whiskey—LA 1 Whiskey—to retailers and bars in 2014. The demand was so high that the distillery is already expanding its facility and adding another still dedicated to the sole production of whiskey.
"The first time we bottled our whiskey, we sold out," says Tom Donner, one of the distillery's owners. "That's 500 bottles on social media within 24 hours. We couldn't produce enough to supply the demand for it. Whiskey fanatics are insane. We actually had a guy drive from West Texas to Thibodaux to buy a bottle."
Those in the business say the demand for whiskey—specifically small-batch bourbon, an American-made whiskey aged in a new, first-fill, American Oak-charred barrel for at least two years—continues to grow throughout the state.
"We have seen an explosion in the whiskey category over the last four years," says Mark Amato, vice president of Spirits for Louisiana for Republic National Distributing Company. "Back in the '70s and early '80s we saw a vodka trend, and now we've seen accelerated growth in whiskey. I think people love the retro cocktails and the authenticity and craft to bourbon. It's American owned with an American history."
Jesse Casciaro, wine and spirits manager for Alexander's Highland Market, says he is seeing a demand for whiskey—specifically craft products—and attributes the demand to overseas sales and pop culture, specifically the show Mad Men, a 1960s-era show that ran from 2007 to 2015 featuring main character Don Draper frequently sipping whiskey.
"A lot of it lends to the Asian market becoming interested in American whiskey. It's affecting American whiskey availability," he says. "Especially in Japan. This is a country in a whiskey craze right now. And Mad Men is one of the most popular shows on television. Pop culture influences people. When you see it on TV with your favorite actors, you do it."
While many say the demand for whiskey is projected to continue for at least the next couple of decades, some business owners aren't so sure.
"Two to three years ago, vodka easily outpaced everyone else. Now it's whiskey. Three years from now it may be something else," says Brad Watts, owner of The River Room on Laurel Street downtown. "It's a cyclical thing and a generational thing."
Watts opened The River Room in August in the former Red Star location. With couches, high back chairs and a comfortable quiet ambiance, Watts says the bar caters to the young professional crowd and conversationalists who like to relax in small groups.
"We do the basics here," Watts says. "Classic cocktails made with integrity and we do them well in a comfortable and cool environment."
While he says the whiskey fad may fade, he agrees that the classic whiskey cocktails will always be popular, saying, "In 30 years from now when I'm 76, I will be able to walk into a bar and still have a good Old Fashioned."