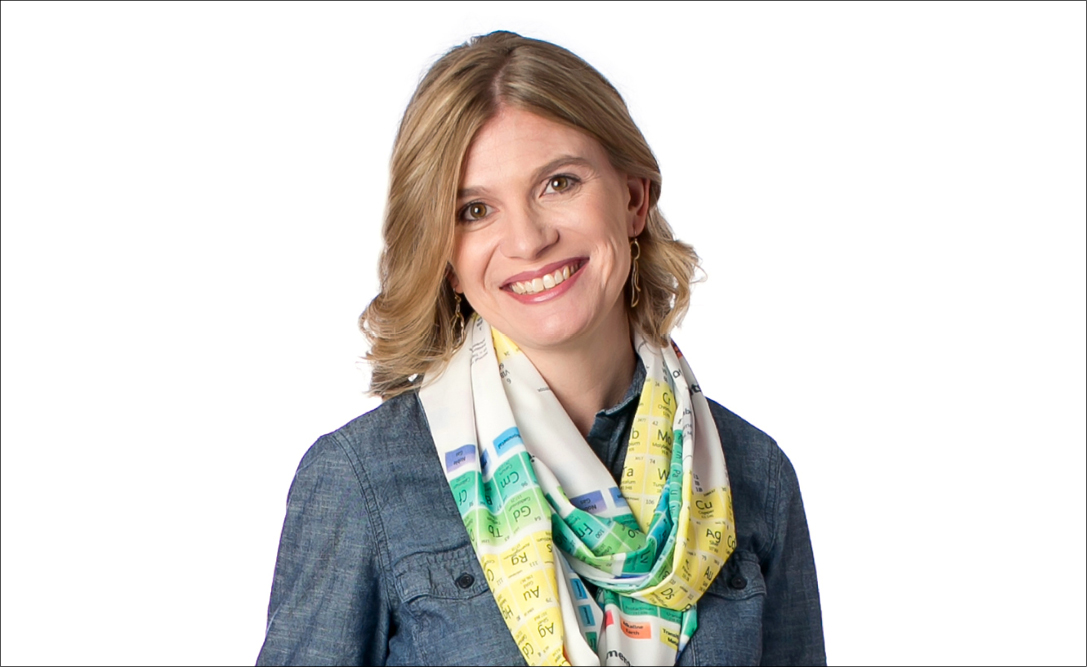 (Photos by Amy Martin)
Natalie Wood,

34
Vice President-Coordinator, Entergy River Bend Station
PROFESSIONAL ACHIEVEMENTS:
Selected as a national speaker for the Clean Energy America speaker's bureau, traveling the country for six years doing radio, TV and college campus talks about the benefits of nuclear power.
Elected in 2015 to a three-year term as vice president, president, and past president of the North American Young Generation in Nuclear (NAYGN), an organization of more than 10,000 young professionals in the nuclear industry.
In August, the Entergy NAYGN award was named in her honor.
Two-time All-American on the LSU women's powerlifting team and selected to 2006 USA Junior World Team, finishing sixth in the world.
COMMUNITY:
Serves as an officer for the West Feliciana Women's Service League, works with the March of Dimes and is on the board for the United Way Emerging Leaders.
NAME ONE BOOK THAT HAS INSPIRED YOU PROFESSIONALLY.
The book that I find myself referring back to and quoting to others lately is The Confidence Code. The book talks about why women, even successful ones, struggle with self-doubt and the best cure is to take risks.
WHEN YOU WERE A CHILD, WHAT DID YOU WANT TO BE WHEN YOU GREW UP?
I don't recall having any specific plans until high school when my chemistry teacher suggested I consider being a chemical engineer. My chemistry teacher was just about the smartest person I knew and if he believed I could do it then I was willing to try, so I got my degree in chemical engineering.
WHAT WAS YOUR FIRST JOB, HOW OLD WERE YOU AND WHAT DID YOU LEARN FROM IT?
I worked at Taco Bell in high school and learned that I liked working regardless of the task I'm assigned.
WHAT IS THE STRANGEST JOB YOU'VE EVER HAD?
It wasn't overly strange, but I did spend 5 months working in a research lab in Midland, Michigan, proving potential methods for growing crystals larger for use in a chemical manufacturing process.
WHAT DO YOU CONSIDER YOUR GREATEST ACHIEVEMENT?
Having avoided sports and PE like the plague my entire life, I shocked everyone by taking up powerlifting in college. In 2006, I competed in Sophia, Bulgaria, at the Junior World Powerlifting Championships as a member of Team USA. It's a good reminder for me that I shouldn't be afraid to get outside my comfort zone.
WHAT HAS BEEN THE MOST FULFILLING MOMENT IN YOUR CAREER SO FAR?
I spent months trying to decide what to focus on during my President term for NAYGN and ended up creating an impact initiative that I rolled out to the organization of over 100 chapters. It was amazing to come up with a simple vision that others made their own and then seeing their results. It was more than I imagined it could be.
WHAT IS YOUR BEST PRODUCTIVITY HACK?
I have a list for that! I always have a notebook with me to write a to-do list otherwise I wouldn't be able to keep up with everything.
WHAT HAVE YOU LEARNED THE HARD WAY?
I've learned that things don't always go as you plan, so you need to stay flexible.
HOW DO YOU TYPICALLY DRESS FOR WORK: CASUAL? PROFESSIONAL? BUSINESS CASUAL? OTHER?
Professional as long as that can include my cowboy boots.
MAC OR PC?
PC.
ARE YOU ACTIVE ON SOCIAL MEDIA? IF SO, ON WHICH PLATFORMS ARE YOU MOST ACTIVE?
Facebook and Twitter.
HOW MANY TEXTS DO YOU SEND ON AN AVERAGE DAY? HOW MANY EMAILS?
10-20 texts per day and over 100 emails
HOW LOW WILL YOU ALLOW YOUR REMAINING PHONE OR COMPUTER BATTERY LIFE GET (IN %) BEFORE YOU HAVE AN ANXIETY ATTACK?
If I'm traveling the heart palpitations start at 50%. If I'm not traveling, I'm not worried about it.
HOW MANY UNREAD MESSAGES ARE IN YOUR INBOX RIGHT NOW?
236 right now but the day isn't over, there is still time to work through that.
WHAT IS YOUR FAVORITE TECHNOLOGICAL ADVANCEMENT OF THE PAST DECADE?
I really like my Kindle which I never thought would happen. It felt like such as betrayal to all my real books with actual pages, but having the ability to have multiple books with me without taking up space wins out.
BREAKFAST AT HOME? BREAKFAST ON THE GO? BREAKFAST AT YOUR DESK? NO BREAKFAST AT ALL?
I do breakfast like a hobbit, first breakfast in the car and second breakfast at my desk.
WHEN DID YOU REALIZE YOU WERE "GROWN UP?"
I would say it's still debatable if I'm really grown up.
WHAT WAS THE BEST VACATION YOU HAVE EVER TAKEN?
My husband and I went to Scotland last year and it was amazing!
WHICH TALENT OR SUPERPOWER WOULD YOU MOST LIKE TO HAVE AND WHY?
I need superstar vocals so I can rock karaoke.
WHAT ARE YOU SUPERSTITIOUS ABOUT?
Nothing. It's not superstitious if it's real.
WHICH FICTIONAL CHARACTER DO YOU MOST IDENTIFY WITH?
Sookie Stackhouse.
FAVORITE DRINK?
Bloody Mary.
WHAT IS YOUR FAVORITE BAND OR SONG?
While not a band, I do love Bruno Mars.
WHAT IS YOUR FAVORITE MOVIE?
All the Harry Potter movies, I refuse to pick just one.
WHO WOULD PLAY YOU IN A MOVIE?
That actress from the West Side Story.
IF YOU COULD GO BACK IN TIME, WHAT ADVICE WOULD YOU GIVE YOUR 18-YEAR-OLD SELF?
I wouldn't give myself any advice because I believe the mistakes I've made are the reason I am who I am. Sometimes you just need to learn things the hard way and there is no getting around it.
PETS?
Fuzzy cows! I just got two Highland cows named Nessie and Aberdeen this year and I might be mildly obsessed.
HOBBIES?
I'm a crafting junkie and others are unknowingly assisting this addiction.
TELL US ABOUT A MOMENT THAT CHANGED YOUR LIFE.
I would have to say the day my son was born was life-changing because it was the first time I had ever considered my own mortality. My son had to be delivered early to save my life due to preeclampsia and HELLP syndrome. It all happened so fast, one minute I'm trying to explain to the doctor that my top priority was finding a chocolate chip cookie and not only do I not get a cookie but I'm being raced into the operating room because the doctor tells me I'm about to die. My experiences that day made me decide it's not worth regretting things and I have no intention of missing out on anything.
WHAT'S THE NEXT BIG PERSONAL OR CAREER CHALLENGE YOU PLAN TO TAKE ON?
From a personal standpoint, next on the list is the completion of a party barn at my house because I really need a band to play in my yard. I'm not ready to give away any career plans but trust me; I'm working on a couple of projects that look promising.
WHAT GIVES YOU THE MOST HOPE ABOUT THE FUTURE?
Random acts of kindness. There are lots of people making their area of the world just a little better one act at a time.
WHAT WOULD BE YOUR ADVICE FOR FUTURE FORTY UNDER 40 HONOREES?
Don't undervalue what you are and overvalue what you are not.
DO YOU PLAN TO BE IN THE CAPITAL REGION FIVE YEARS FROM NOW? WHY OR WHY NOT?
Absolutely! This is my home.
DO YOU HAVE A BUCKET LIST? IF SO, WHAT ARE THE TOP 3 THINGS ON IT?
I love lists so I of course have a bucket list! I share this list with my best friend and the top three right now are:
Attend the summer Olympics.
See the northern lights.
Be in the front row at a concert.