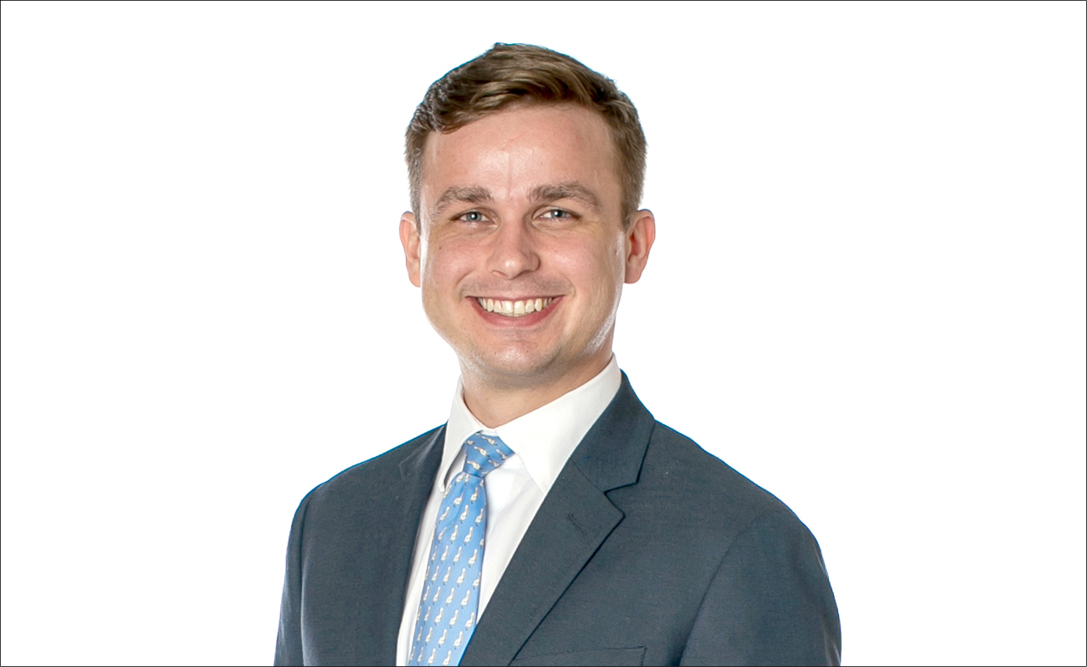 (Photos by Amy Martin)
Mathew Laborde,

28
President and CEO, Elifin Realty
PROFESSIONAL ACHIEVEMENTS:
Began career as a full-time, licensed commercial real estate agent at age 19.
Earned Certified Commercial Investment Member designation by the age of 23.
Became top producer in the state at Beau Box Real Estate out of 50 agents at age 26.
Founded Elifin Realty at age 27.
COMMUNITY:
Is president of Forum 35, is an ex-officio board member of the Baton Rouge Area Foundation and on the board of governors of Theatre Baton Rouge.
NAME ONE BOOK THAT HAS INSPIRED YOU PROFESSIONALLY.
The title sounds a little rough and usually gives people the wrong impression, but Winning Through Intimidation (also titled To Be or Not to Be Intimidated) by Robert Ringer is an inspirational book about a commercial real estate agent that achieved success through ingenuity, persistence, and aiming high. Don't judge a book by its title. If you're in sales (especially commercial real estate), read it.
WHEN YOU WERE A CHILD, WHAT DID YOU WANT TO BE WHEN YOU GREW UP?
An architect.
WHAT WAS YOUR FIRST JOB, HOW OLD WERE YOU AND WHAT DID YOU LEARN FROM IT?
Cutting grass at 16 and bussing tables at 17. I learned that I didn't want to cut grass, and I didn't want to work in a restaurant.
WHAT IS THE STRANGEST JOB YOU'VE EVER HAD?
Being a commercial real estate agent can be very strange at times.
WHAT IS YOUR FAVORITE PLACE FOR A BUSINESS LUNCH IN BATON ROUGE, AND WHAT IS YOUR FAVORITE DISH THERE?
The Stockyard Café is my favorite place and meatloaf is probably my favorite dish there. It was the best kept secret as far as lunch spots go in the city until the Business Report featured it in their October 2017 issue. Cash only.
WHAT DO YOU CONSIDER YOUR GREATEST ACHIEVEMENT?
When I realized that obtaining power and amassing a large fortune wasn't going to lead to a fulfilled life for me personally. I thank Louis DeAngelo and Albert Pellissier for getting that lesson through to me at an early age. Many other people tried, but whatever those two did seems to have stuck.
HOW DO YOU GET PUMPED UP BEFORE A BIG MEETING, PRESENTATION OR PITCH?
I'll prepare by visualizing the meeting and playing out all of the possible scenarios in my head. When I'm prepared, I'm pumped up. When I'm unprepared, I'm dreading the meeting.
WHAT HAS BEEN THE MOST FULFILLING MOMENT IN YOUR CAREER SO FAR?
When I left the brokerage firm that I was previously working with; I didn't directly ask any of my then-current clients to come to the new firm with me out of respect for my former firm. Nonetheless, every single business and investor that I was doing business with at the old firm chose to do business with me at Elifin Realty within a couple of months of me making my move. That was an enormous honor and something I will never forget. One in particular, Mr. Don Joffrion, of Joffrion Construction, had faith in me. Without Don and his family's support Elifin Realty would not exist.
WHAT WAS YOUR PROFESSIONAL "AHA MOMENT?"
I have no idea.
WHAT IS YOUR BEST PRODUCTIVITY HACK?
Go to bed early.
WHAT HAVE YOU LEARNED THE HARD WAY?
My perspective is critical to my level of happiness.
HOW DO YOU TYPICALLY DRESS FOR WORK: CASUAL? PROFESSIONAL? BUSINESS CASUAL? OTHER?
My daily uniform: Dark suit, white dress shirt, (mostly) solid color tie. I leave the jacket off, but handy to use it when I need it.
MAC OR PC?
I tried Mac for a while and it simply didn't cut it.
ARE YOU ACTIVE ON SOCIAL MEDIA? IF SO, ON WHICH PLATFORMS ARE YOU MOST ACTIVE?
I post when I have some cause to promote, something of substance to say, or something to celebrate. Mainly on Facebook, but sometimes on LinkedIn.
HOW MANY TEXTS DO YOU SEND ON AN AVERAGE DAY? HOW MANY EMAILS?
Texts 75 or so; emails 75 or so.
HOW MANY UNREAD MESSAGES ARE IN YOUR INBOX RIGHT NOW?
773 unread e-mails, all junk.
WHAT'S YOUR FAVORITE APP AT THE MOMENT?
Duolingo.
WHAT IS YOUR FAVORITE TECHNOLOGICAL ADVANCEMENT OF THE PAST DECADE?
I'm a digital hoarder. I hate losing files and data. Thus, I've really appreciated the increase of cheap storage capacity together with the creation of the cloud.
WHAT TECHNOLOGY DO YOU WISH WAS NEVER INVENTED?
Television. I don't own a TV. I used to watch a lot of TV, but one day I made the choice to stop passively watching other people live their lives and start actively working to make my own life extraordinary. I unplugged the TV from the wall in my living room, picked it up, took it outside, and chunked it in the dumpster. I felt great. I felt free. I felt alive. My roommates weren't as thrilled.
WHAT TIME DO YOU GET UP ON WORKDAY MORNINGS?
5 a.m.
BREAKFAST AT HOME? BREAKFAST ON THE GO? BREAKFAST AT YOUR DESK? NO BREAKFAST AT ALL?
No breakfast. Except when I'm in hardcore grind mode at work. Then I'll have an ice cream Twix bar and a Red Bull. When you start your day off on such solid footing, it really sets you up for success.
THE SAYING GOES: 'BE THE CHANGE YOU WANT TO SEE IN THE WORLD.' SPECIFICALLY, WHAT ARE YOU 'BEING' TO MAKE BATON ROUGE BETTER?
I am being authentic. I think if more people in Baton Rouge were completely comfortable in their own unique skin, it'd be a beautiful thing.
WHAT WAS THE BEST VACATION YOU HAVE EVER TAKEN?
London, Switzerland and Croatia.
WHICH TALENT OR SUPERPOWER WOULD YOU MOST LIKE TO HAVE AND WHY?
I can already do anything and everything if I work at it. And so can you.
WHAT'S A NICKNAME YOUR FRIENDS OR FAMILY MEMBERS HAVE FOR YOU?
From kindergarten to 12th grade, everyone including my parents and teachers called me "Bitty." When I went to college, I tried to change my nickname to "Diesel," coined by a buddy of mine given my likeness to Shaquille O'Neil (aka Shaq Diesel). Somehow that never caught on. I still love it and feel at home when people call me "Bitty."
WHO FASCINATES YOU?
Genuine people.
WHICH FICTIONAL CHARACTER DO YOU MOST IDENTIFY WITH?
Rudy.
FAVORITE DRINK?
Dr. Pepper.
WHAT IS YOUR FAVORITE BAND OR SONG?
I go through phases. Today, it's Drake's HYFR on repeat.
WHAT IS YOUR FAVORITE MOVIE?
Billy Elliott.
WHO WOULD PLAY YOU IN A MOVIE?
Young Leo Dicaprio.
IF YOU COULD GO BACK IN TIME, WHAT ADVICE WOULD YOU GIVE YOUR 18-YEAR-OLD SELF?
Smile more and be a positive person.
HOBBIES?
Musical theatre.
TELL US ABOUT A MOMENT THAT CHANGED YOUR LIFE.
My dad died unexpectedly when I was 14. It instilled in me an incredible appreciation of how precious time is.
WHAT'S THE NEXT BIG PERSONAL OR CAREER CHALLENGE YOU PLAN TO TAKE ON?
Make Elifin Realty the top commercial real estate brokerage in the Baton Rouge market by the end of year 2020.
WHAT CONCERNS YOU MOST ABOUT THE FUTURE?
I'm excited about the future!
WHAT GIVES YOU THE MOST HOPE ABOUT THE FUTURE?
That you and I have the power to shape it.
WHAT WOULD BE YOUR ADVICE FOR FUTURE FORTY UNDER 40 HONOREES?
Set high expectations for yourself and everyone around you.
DO YOU PLAN TO BE IN THE CAPITAL REGION FIVE YEARS FROM NOW? WHY OR WHY NOT?
I plan to be on my jet headed back to BTR from _________.
IF NAMED KING FOR A DAY, WHAT IS ONE CHANGE YOU WOULD MAKE IN BATON ROUGE?
I wish Baton Rouge was not as segregated as it is.
HOW WOULD YOU DESCRIBE THE QUALITY OF LIFE IN BATON ROUGE; WHAT WORKS AND WHAT NEEDS IMPROVEMENT?
"Quality of Life—the standard of health, comfort, and happiness experienced by an individual or group." I would describe the quality of life in Baton Rouge as in need of serious improvement. BRAF, BRAC, and Forum 35 each contribute very different but vital work towards improving the quality of life in Baton Rouge and largely do a great job. DPW and the school system could do a much better job.
DO YOU HAVE A BUCKET LIST? IF SO, WHAT ARE THE TOP 3 THINGS ON IT?
When I want to do something, I put it on my "To Do" list. Then I do it. Time is precious and far from guaranteed.