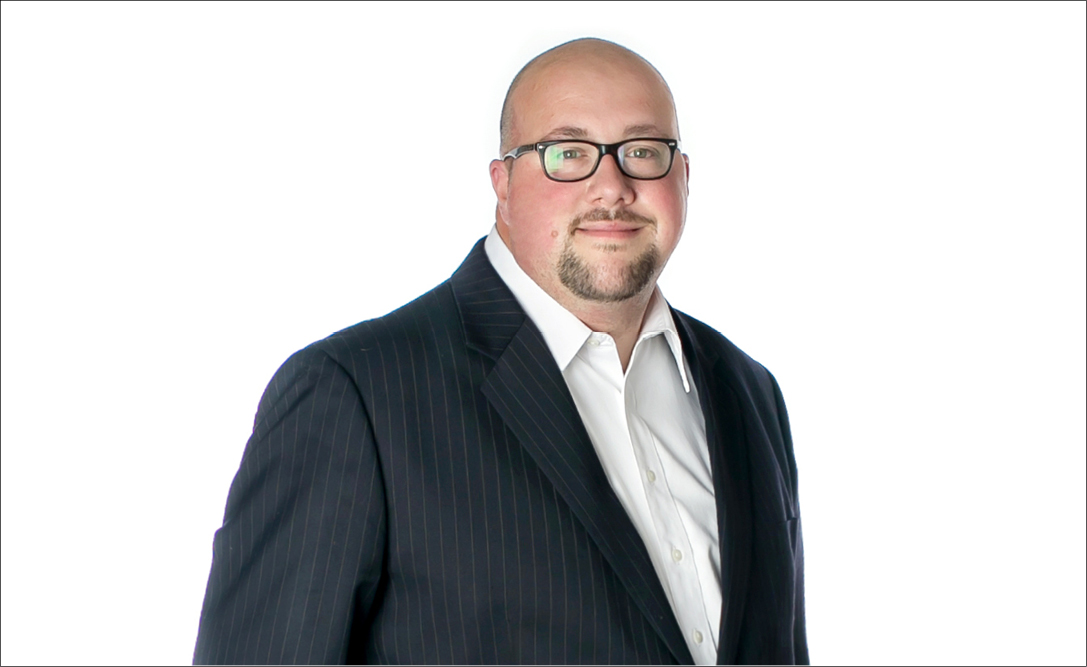 (Photos by Amy Martin)
Franz Borghardt, 38
Attorney, The Borghardt Law Firm
PROFESSIONAL ACHIEVEMENTS:
Founded own law firm, being elected president-elect of the Louisiana Association of Criminal Defense Lawyers.
Launched Geaux Rouge, showcasing local businesses and well as the artistic, cultural and culinary scene.
Created a social media entity called Baton Rouge Brunches that has successfully organized and executed multiple city wide charity events, including "Brunching for Greater Baton Rouge" (flood relief), "Brunch for a Cure" (Susan G. Komen Baton Rouge) and "Brunch In Heels" (STAR fundraiser).
COMMUNITY:
Is a board member of the Baton Rouge Art Gallery and the A.C. Lewis YMCA, a member of Forum 35 and does fundraising work through Geaux Rouge and Baton Rouge Brunches.
NAME ONE BOOK THAT HAS INSPIRED YOU PROFESSIONALLY.
Start with Why: How Great Leaders Inspire Everyone to Take Action, by Simon Sinek
WHEN YOU WERE A CHILD, WHAT DID YOU WANT TO BE WHEN YOU GREW UP?
I wanted to be a teacher.
WHAT WAS YOUR FIRST JOB, HOW OLD WERE YOU AND WHAT DID YOU LEARN FROM IT?
I was hired to work at Ambrosia Bakery at the age of 16. I washed dishes, pots and pans, made king cakes, and did some baking. I learned that every job, even washing dishes, has value to it. I also learned that the best jobs are those that make you feel like you aren't just an employee, but instead are a part of a team. Ambrosia is a great local business owned by an incredible family.
WHAT IS THE STRANGEST JOB YOU'VE EVER HAD?
I define "strange" as "unusual or surprising in a way that is unsettling or hard to understand." That said, early in my legal career I worked in the East Baton Rouge Office of the Public Defender for three years as an assistant public defender. It was the first experience I had working on the behalf of indigent individuals accused of crimes. This was an incredible experience and taught me many things. I lost many of my assumptions about the simple nature of right and wrong. In particular, it taught me the effects of economics in the justice system, both as a cause of crime and a mechanism of access to justice. The job also afforded me the opportunity to work on incredibly complicated cases—perhaps the strangest being appointed to represent an accused serial killer.
WHAT IS YOUR FAVORITE PLACE FOR A BUSINESS LUNCH IN BATON ROUGE, AND WHAT IS YOUR FAVORITE DISH THERE?
Ruth's Chris is a great and nostalgic place to conduct business. Power lunch is a must: harvest salad, Filet, medium-rare, with frites as a side.
WHAT DO YOU CONSIDER YOUR GREATEST ACHIEVEMENT?
When I graduated from law school I was unable to get a job. I can't count the number of interviews from law firms that went unanswered and left me not being hired. The fact that over 10 years later, I have my own law practice, have co-taught as an adjunct at the Paul M. Hebert LSU Law School, and handled thousands of cases is still surprising me. I suppose my greatest accomplishment is rising above the adversity of failure and persistently chasing success.
HOW DO YOU GET PUMPED UP BEFORE A BIG MEETING, PRESENTATION OR PITCH?
A clear vision of the goal or sought-after outcome extremely motivates me. I get "pumped" by visualizing what I am trying to accomplish and thinking about the end result of that goal. Maybe what I am fighting for is going to better the community, raise money for a cause, help a client keep his job and have a future, or be able to avoid a lengthy imprisonment. Believing in the cause is its own jolt of energy and motivator.
WHAT HAS BEEN THE MOST FULFILLING MOMENT IN YOUR CAREER SO FAR?
The most fulfillment I have had in my career is seeing the ripple effect of my actions in positively changing a client's life. This generally manifests itself in running into a former client that was faced with criminal charges or a terrible substance abuse issue, who shakes my hand and tells me he now has gained control of his life, has his own business, or is a better parent to his children. People often equate success in my profession by the size of a monetary judgement or winning a trial, but the real success is when you can enact or be a part of social change that empowers your client to gain control of their lives and their future. It can be incredibly subtle and undervalued.
WHAT WAS YOUR PROFESSIONAL "AHA MOMENT?"
Early in my career I had successes in trying cases. When I worked for the Office of the Public Defender, I once had a colleague tell me that I needed to lose a trial and not just lose, but lose big. He said, "You need to get your knees scraped up." I can remember at the time thinking that that was the last thing I needed, personally or professionally. What he meant was that I needed to learn that failure was not fatal—that it was ok to take risks and embrace failure. If you can do that, then you can remove fear from the equation and you can truly accomplish anything. You act with the knowledge that at the end of the day, you will survive. It's extremely empowering.
WHAT IS YOUR BEST PRODUCTIVITY HACK?
Best productivity hack is getting to the office early. I can do more in the early morning hours, while everyone is still asleep, than I can during the course of a normal 9-to-5 day.
WHAT HAVE YOU LEARNED THE HARD WAY?
That I cannot do everything on my own. That to be successful, you have to utilize a team of people that have abilities that are better than your own. This requires trust and humility.
HOW DO YOU TYPICALLY DRESS FOR WORK: CASUAL? PROFESSIONAL? BUSINESS CASUAL? OTHER?
Court appearances require me to wear a suit and tie, but I hate ties. Honestly, I am not a big fan of suits. Society expects lawyers to be "suited up." When in the office and meeting with clients however, I am much more casual. I am a blue jeans and boots sort of guy. This throws some clients. I explain to them that the best asset I can provide them is being authentic and real. You can't fake being real. I have never had a problem with it.
WHY PART OF YOUR JOB DO YOU LOVE? WHAT PART DO YOU HATE?
I love the fact that my job allows me to handle all the sorts of interesting cases—the sorts that people make TV shows and movies about. Unfortunately, the criminal justice system also often includes a terrible and negative impact on people, both your clients and victims of crimes. That impact sometimes causes human suffering. I love the interesting nature of my work but sometimes hate the social and psychological impact on the people in that line of work.
WHAT IS THE BEST COMPLIMENT YOU'VE EVER GOTTEN FROM A COLLEAGUE OR BOSS?
A colleague once said that I "lawyer by example" and that I really care about clients. At the time, I didn't think much of it but having practiced for over a decade, I now value it greatly. In fact, my law firm's mission statement is "lawyering by example." In a profession that is sometimes cast in a negative light, I love that I am making a serious effort to improve the way my community views lawyers.
ARE YOU ACTIVE ON SOCIAL MEDIA? IF SO, ON WHICH PLATFORMS ARE YOU MOST ACTIVE?
I love social media. I most utilize Facebook for Geaux Rouge and The Borghardt Law Firm.
HOW MANY TEXTS DO YOU SEND ON AN AVERAGE DAY? HOW MANY EMAILS?
Clients want immediate access to their lawyer. My profession is experiencing this with clients that want to communicate more with emails and texts. I would say I get well over 100 texts a day and generally 50-100 emails per day.
HOW LOW WILL YOU ALLOW YOUR REMAINING PHONE OR COMPUTER BATTERY LIFE GET (IN %) BEFORE YOU HAVE AN ANXIETY ATTACK?
I can't handle being below 20%. I always carry a spare charger and mobile battery for charging. Honestly, 50% makes me very uneasy.
HOW MANY UNREAD MESSAGES ARE IN YOUR INBOX RIGHT NOW?
I am very OCD and don't like leaving messages unread. My general rule is to read emails the same day.
WHAT'S YOUR FAVORITE APP AT THE MOMENT?
iCloud apps that allow me to access my businesses remotely make me VERY happy. Sadly, it also creates an eternal need to constantly work.
WHAT IS YOUR FAVORITE TECHNOLOGICAL ADVANCEMENT OF THE PAST DECADE?
Smart phones. I love the fact that we are able to carry super computers in our pockets. It is amazing.
WHAT TECHNOLOGY DO YOU WISH WAS NEVER INVENTED?
Cell phones that work while driving.
WHAT TIME DO YOU GET UP ON WORKDAY MORNINGS?
I like to get up at 6 a.m. My son, Fisher, gets up around 6:30 a.m. so it allows me to spend some time with him before I start my day.
BREAKFAST AT HOME? BREAKFAST ON THE GO? BREAKFAST AT YOUR DESK? NO BREAKFAST AT ALL?
Breakfast at the house before work.
THE SAYING GOES: 'BE THE CHANGE YOU WANT TO SEE IN THE WORLD.' SPECIFICALLY, WHAT ARE YOU 'BEING' TO MAKE BATON ROUGE BETTER?
I love the principle of "living by example." I think the best way of being the change you want to see in the world is to serve as an example to others. How can we ask others to make positive change, if we are willing to act ourselves? In fact, the mission statement of my law firm is, "lawyering by example."
WHEN DID YOU REALIZE YOU WERE "GROWN UP?"
When I was holding my newborn son at the hospital and realized that I was now responsible for another human being. It was very sobering.
WHAT WAS THE BEST VACATION YOU HAVE EVER TAKEN?
Honeymoon in Alaska for two weeks. One of the best places to spend time. The first part of the trip was the interior of the state. The second was a cruise.
FAVORITE GIFT YOU WERE GIVEN AS A CHILD?
Legos. I learned creativity from them. How to follow instructions and how it was ok to sometimes not follow instructions. Just don't step on them barefoot.
WHICH TALENT OR SUPERPOWER WOULD YOU MOST LIKE TO HAVE AND WHY?
I wish I could be in multiple places at once. If I could have that superpower, I feel like I could do more for our community, spend more time with my family, and never let anyone down.
WHAT'S A NICKNAME YOUR FRIENDS OR FAMILY MEMBERS HAVE FOR YOU?
"The Dancing Bear."
WHAT ARE YOU SUPERSTITIOUS ABOUT?
I don't like pointing out success in my own life. If something is going well, I hate recognizing it because I don't want it to stop or change. I know that sounds silly, but it scares me.
WHO FASCINATES YOU?
People's stories. As a lawyer and owner of Geaux Rouge, I share other people's stories. We are such complex and diverse creatures. In particular, I like to see the journey people have taken to get to where they are at the present. How someone "becomes" is very important to me.
WHICH FICTIONAL CHARACTER DO YOU MOST IDENTIFY WITH?
Sherlock Holmes. I often ask what would he do in a given situation. Sadly, I am probably more like Watson.
FAVORITE DRINK?
Diet Coke. I drink entirely too much of it. Adult beverage? Jameson's Cooper's Croze on the rocks.
WHAT IS YOUR FAVORITE BAND OR SONG?
Favorite song is AC/DC's "Shoot To Thrill."
WHAT IS YOUR FAVORITE MOVIE?
I am huge fan of Batman Begins.
WHO WOULD PLAY YOU IN A MOVIE?
Batman (see above).
IF YOU COULD GO BACK IN TIME, WHAT ADVICE WOULD YOU GIVE YOUR 18-YEAR-OLD SELF?
18-year-old Franz would have a long talk with 38-year-old Franz about the importance of believing in yourself and trusting your instincts. You can't let self-doubt rule your decisions.
PETS?
A dog named Molly. She is a mini Schnauzer.
HOBBIES?
Brunch (Baton Rouge Brunches) and organizing large scale events that allow the community to come together and share experiences.
TELL US ABOUT A MOMENT THAT CHANGED YOUR LIFE.
When I met Shannon, my wife, and I knew that I wanted to spend the rest of my life with her. Shannon is the best thing that has ever happened to me. She allows me to chase my dreams.
WHAT'S THE NEXT BIG PERSONAL OR CAREER CHALLENGE YOU PLAN TO TAKE ON?
For now, I am incredibly focused on developing my law firm and expanding. Its success allows me to do many "side projects" that are focused on bettering the community. I wouldn't mind running for public office one day. I think public service is a mechanism for change and bettering the community.
WHAT CONCERNS YOU MOST ABOUT THE FUTURE?
I am very concerned about the society's tendency to put people into "boxes" at the expense of bettering things. We label, categorize, and divide people into factions. I don't care about factions, I care about getting things done. I don't want to be placed in a box and I think doing such is an obstacle to getting things done. I fear that this will only continue and get worse.
WHAT GIVES YOU THE MOST HOPE ABOUT THE FUTURE?
Baton Rouge has faced some incredible tragedies in the recent years and what leaves me optimistic about the future is our ability to unify for common causes. We have seen this with flood relief efforts. We know we can unify. We have seen it. We need to figure out how to duplicate and replicate that unity into other facets of positive change.
WHAT WOULD BE YOUR ADVICE FOR FUTURE FORTY UNDER 40 HONOREES?
I think it is great to be honored for this tremendous distinction, but what really matters is what you do with it. What are you going to do to better the community? Use this honor to network and meet people that will allow you to enact positive change.
DO YOU PLAN TO BE IN THE CAPITAL REGION FIVE YEARS FROM NOW? WHY OR WHY NOT?
This is my home. This is where my family is. I love this place and can't imagine moving.
IF NAMED KING FOR A DAY, WHAT IS ONE CHANGE YOU WOULD MAKE IN BATON ROUGE?
I would try to figure out a way to create an educational system that would allow for equal access to quality education for every child in Baton Rouge.
DO YOU HAVE A BUCKET LIST? IF SO, WHAT ARE THE TOP 3 THINGS ON IT?
Have brunch with Shaquille O'Neal.

Write and publish a successful book

Get my wife to fly copilot in a Blue Angel jet plane (That's her bucket list).