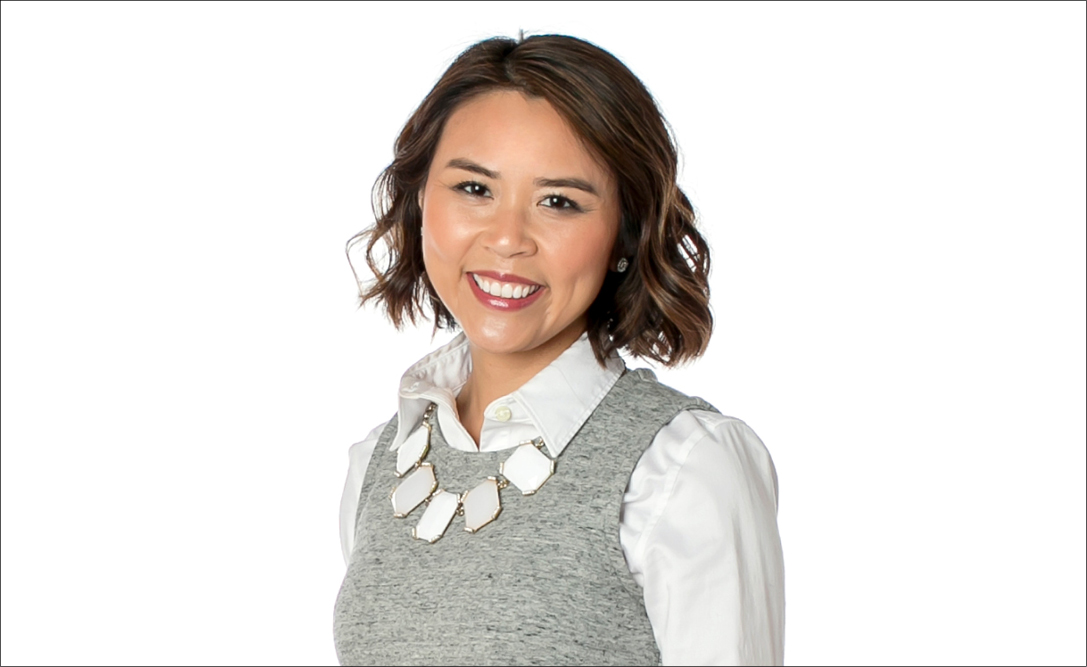 (Photos by Amy Martin)
Alexandra Rouse,

35
Chief of Staff, New Schools for Baton Rouge
PROFESSIONAL ACHIEVEMENTS:
Has doubled the staff at New Schools, manages programmatic and educational investments of more than $3 million annually and leads a fundraising campaign generating some $5 million per year.
Teaching at Howell Park Elementary as a Teach For America corps member, and was recognized as one of four national semi-finalists for the Sue Lehmann Excellence in Teaching Award.
Led Teach For America-South Louisiana's district partner relationships, along with Michael Tipton, when the region tripled in size. The team matriculated the highest number of new teachers to south Louisiana in the region's history, expanding partnerships to include six new charter and district organizations.
COMMUNITY:
Member of Junior League of Baton Rouge, participates in the Volunteer in Public Schools program and is a 2014 graduate of Council for a Better Louisiana: Leadership Louisiana.
NAME ONE BOOK THAT HAS INSPIRED YOU PROFESSIONALLY.
Maniac Magee by Jerry Spinelli. It's a book about a homeless boy, Maniac Magee, who unknowingly crosses the town's racial boundaries and forces the community to tackle issues of inequity and racism. I read it in elementary school, but revisit it once a year. This book connects me to my personal motivations for my professional work—to address the issues of access to quality education and to also chip away at institutional issues of race, class, and equity. It also reminds me that people are ultimately at the core of this work, and our ability to seek to understand, listen, and find common ground are critical to moving forward together.
WHEN YOU WERE A CHILD, WHAT DID YOU WANT TO BE WHEN YOU GREW UP?
A dentist. Dr. Ronald Landry was my childhood dentist and I just thought he was the coolest and wanted to do what he did when I grew up. He also gave the best stickers—I think that's what really convinced me.
WHAT IS YOUR FAVORITE PLACE FOR A BUSINESS LUNCH IN BATON ROUGE, AND WHAT IS YOUR FAVORITE DISH THERE?
Bistro Byronz Mid-City location. The Bistro Bomber with a side of the three cheese frites–yum.
HOW DO YOU GET PUMPED UP BEFORE A BIG MEETING, PRESENTATION OR PITCH?
I prep and plan a lot–probably too much. I'll write out talking points and will rehearse a presentation.
WHAT IS YOUR BEST PRODUCTIVITY HACK?
I am an avid user of my calendar and schedule "meetings with myself." Anything that's a weekly priority—whether it's a meeting or a work product—has a block of time on my calendar to help me stay realistic about my time.
HOW DO YOU TYPICALLY DRESS FOR WORK: CASUAL? PROFESSIONAL? BUSINESS CASUAL? OTHER?
Business casual. One constant is heels—I'm 5-feet-1 (and a quarter), so it's always heels.
WHAT IS THE BEST COMPLIMENT YOU'VE EVER GOTTEN FROM A COLLEAGUE OR BOSS?
I've been told that I ask thoughtful questions that help a collective group advance work together. I value inclusivity and creating spaces for people to be heard and to contribute, so I take this as high praise.
MAC OR PC?
Mac.
ARE YOU ACTIVE ON SOCIAL MEDIA? IF SO, ON WHICH PLATFORMS ARE YOU MOST ACTIVE?
I'm a social media wannabe – Instagram is my favorite, and I can navigate Facebook. Sadly, it still takes me about 20 minutes to compose a tweet.
HOW MANY TEXTS DO YOU SEND ON AN AVERAGE DAY? HOW MANY EMAILS?
Only 25-30 emails/day. I prefer walking over to colleagues to chat or calling people directly. I probably send just as many texts a day—mostly pictures of my daughter to her grandparents.
HOW LOW WILL YOU ALLOW YOUR REMAINING PHONE OR COMPUTER BATTERY LIFE GET (IN %) BEFORE YOU HAVE AN ANXIETY ATTACK?
10%.
HOW MANY UNREAD MESSAGES ARE IN YOUR INBOX RIGHT NOW?
Zero.
WHAT'S YOUR FAVORITE APP AT THE MOMENT?
Boomerang for email.
WHAT IS YOUR FAVORITE TECHNOLOGICAL ADVANCEMENT OF THE PAST DECADE?
Cloud data storage. I have thousands of photos of my two-year-old daughter Riley, and can't imagine how much gear I'd have to accumulate to physically store those!
WHAT TIME DO YOU GET UP ON WORKDAY MORNINGS?
4:45 a.m.
WHAT WAS THE BEST VACATION YOU HAVE EVER TAKEN?
My entire family of 10—parents, all six kids, spouses, and significant others—all traveled to Vietnam together for three weeks in 2014. My parents left the country as refugees with hopes of providing more opportunity for their children, so going back to this place and experiencing what's beautiful and unique about it was life changing. My Baton Rouge-born husband also had the chance to meet my extended family and understand my cultural background, and he's so enthusiastic to take our daughter back someday to experience it herself.
FAVORITE GIFT YOU WERE GIVEN AS A CHILD?
Books.
WHAT'S A NICKNAME YOUR FRIENDS OR FAMILY MEMBERS HAVE FOR YOU?
Minhduc. It's my middle name and translates to 'intelligent' in Vietnamese.
WHAT GIVES YOU THE MOST HOPE ABOUT THE FUTURE?
The Baton Rouge community deeply cares about its students and their futures, and community members are becoming informed advocates of great schools for all kids. There have been many civic leaders who have been championing this effort for decades while new and young professionals are increasingly becoming aware and involved. That gives me hope. The more active leaders, community members, students, teachers, and families we have engaged, the better our students' outcomes can be.