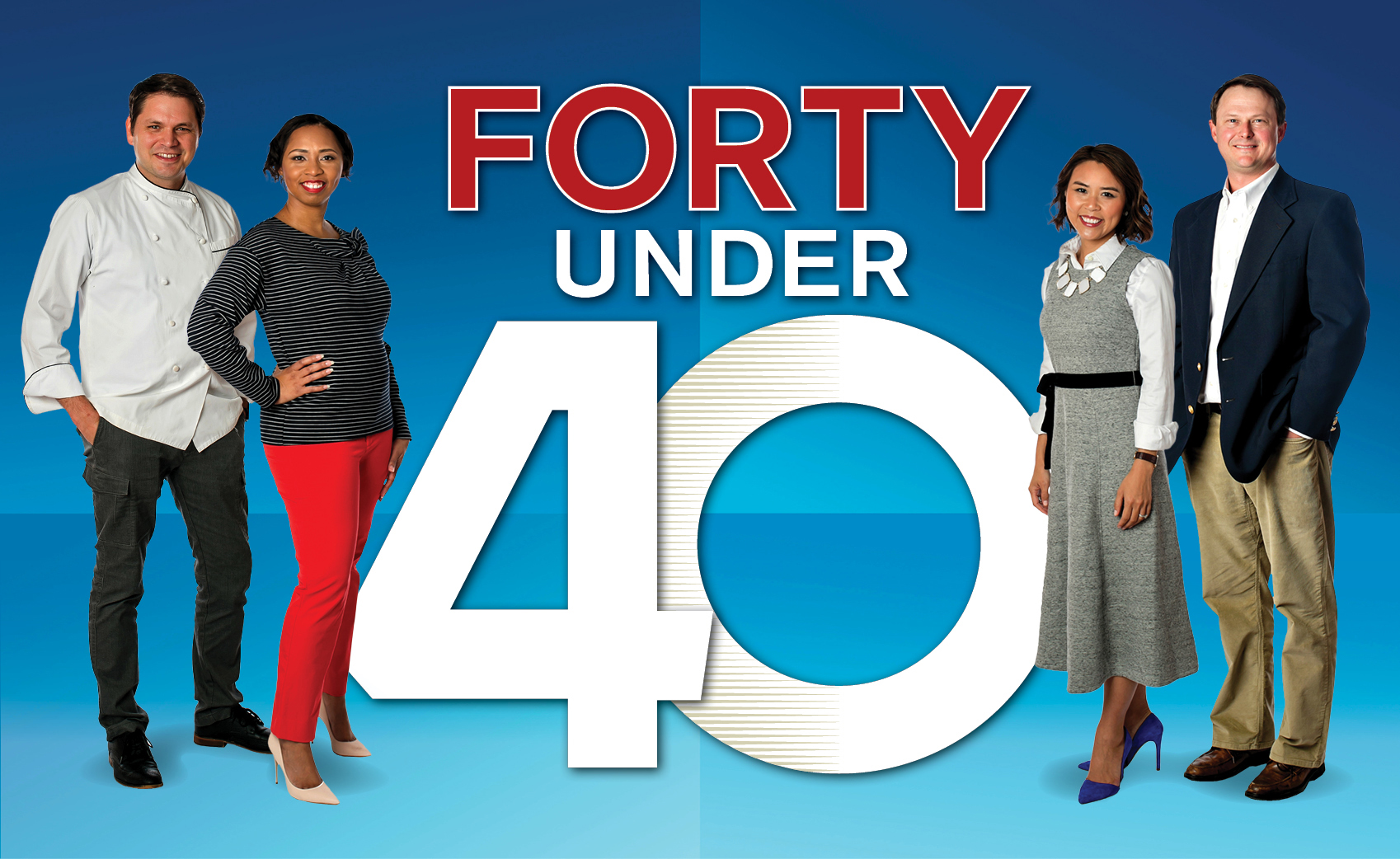 ---
Greg Bowser
Class of '95
When Greg Bowser joined the staff of the Louisiana Chemical Association in 1991, he never anticipated he would still be with the organization 25 years later.
"Never imagined I'd be here this long," says Bowser. "I've seen a lot. I've seen the industry during periods of retraction when we had facilities closing, and now we're at a point where we're expanding. I've also lived through several governors."
Bowser grew up in Baldwin, played football at LSU and worked on Capitol Hill for Rep. Jimmy Hayes from Louisiana's Seventh District before becoming then-Gov. Buddy Roemer's assistant chief of staff. Last fall, Bowser transitioned from his role as LCA's executive vice president and director of governmental affairs to president.
Like his predecessor Dan Borné, who retired last year, Bowser serves as president of LCA, and of the Louisiana Chemical Industry Alliance, which represents vendors and suppliers that do business in the petrochemical sector.
"I want to make sure that when people think of the chemical industry, they not only thing of the things it makes," says Bowser, "but of the jobs and the working people who hold those jobs."
Donna Britt
Class of '97
A lot has happened in the world since WAFB anchorwoman Donna Britt was named a Forty Under 40 honoree in 1997, but Britt is quick to say that what she remembers most is the people who have passed through the newsroom.
"There's an incredible progeny of journalists and behind the scenes talent that have gone on to work in national markets," Britt says. "It says a lot about our station."
Focusing on people is Britt's trademark. Over the course of her 36-year tenure, she has led viewers through the day's events with an irrepressible smile and genuine concern. Her favorite part of the job, she says, is informing the public about how they can help during tragedies and natural disasters.
The daughter of a Southern Baptist preacher, Britt grew up across the South, ending up in Baton Rouge to complete a degree in music education at LSU. Her smooth voice helped her land a deejay spot at WYNK, which led to a daytime anchor position at WAFB. The rest was history. Fans adore her. When her daughter Annie was born, she received 200 pairs of crocheted baby booties, and when Britt candidly announced she had ALS earlier this year, the outpouring of support was overwhelming, she says.
Britt recently stepped down from the 10 p.m. shift, but still anchors the news at 6 p.m.
Candace "Candy" Wright
Class of '00
Since being named a Forty Under 40 honoree in 2000, Candy Wright has remained at Postlethwaite & Netterville in Baton Rouge, building on her early success and becoming a national leader in her field.
She is director the firm's Assurance Services Group, which helps companies reduce risk and increase accountability. It is one of the firm's three main service lines. Wright was recently appointed chair of the national Private Company Council of the Financial Accounting Foundation.
Over the course of her tenure, she's watched Postlethwaite & Netterville grow substantially. She was part of the management team that decided the firm should add a dedicated consulting department that helps clients with IT, cybersecurity and other issues beyond taxes and audits. Wright's national reputation in the CPA world is well known. She travels constantly as a peer reviewer.
"When I look back over my career, I think about how I had the opportunity to learn from a lot of talented people around me," Wright says. "We have a philosophy around here that we're only as good as our colleagues, so I've tried to do the same thing for others."
Scott Woodward
Class of '02
Since January 2016, Baton Rouge native Scott Woodward has served as director of athletics at Texas A&M, a rewarding post in a career thick with accomplishments.
Woodward, a former lobbyist, transitioned into higher education in 2000 when then-LSU Chancellor Mark Emmert recruited him to serve as vice chancellor of external affairs. Woodward was part of the team that led LSU to one of its most dynamic periods ever. The university saw major improvements in academics and athletics, expanded facilities, moved from a Tier II to a Tier 1 research institution and won the 2004 national championship in football.
When Emmert became president of the University of Washington in 2004, he recruited Woodward to once again run external affairs. Success in that position led to Woodward's next role as the University of Washington's director of athletics where he oversaw a $280 million renovation of Husky Stadium, led the athletic programs to seven national championships and earned a nomination for Athletic Director of the Year in 2014 by Sports Business Journal.
The chance to return to the South emerged in 2016. "I was ready to get back to this part of the world and be closer to family," says Woodward. "I come to work and have to pinch myself. College Station is a great place to be."
J. Dyke Nelson
Class of '04
Since launching his own firm, DNA Workshop, former Chenevert Architects partner Dyke Nelson has been involved in several projects that are bringing new texture to Baton Rouge's key urban nodes.
The city's raw, untapped potential was a major factor that attracted Nelson to Baton Rouge from San Francisco 15 years ago, where he was working for Gensler, one of the largest architectural firms in the world. Some of DNA Workshop's designs include 500 Laurel, a renovated mid-century modern building downtown that is now home to Business First Bank, and 440 on Third, a mixed-use development in another historic building that includes Class A office space, sleek apartments and a ground floor supermarket, Matherne's.
Seeing the potential of the "warehouse district" between downtown and Mid City, Nelson moved his firm's office to 14th Street in 2012. Now, along with several partners and local property owners, the firm is at work on the Electric Depot, a dining-shopping-living-entertainment venue in the former Entergy substation on Government Street. One of the most anticipated projects in Baton Rouge, the site will ultimately include a bowling alley, live music, eateries, a craft microbrewery and apartments. The first phase will be complete at the end of 2018.
Mohit Vij
Class of '05
Since Mohit Vij founded General Informatics in 2001 at the Louisiana Business and Technology Center, it has become one of Baton Rouge's biggest tech success stories.
The company provides managed IT services across a variety of sectors, including public safety, healthcare, real estate and others, and is known for creating and patenting innovative products that provide data-driven efficiency for its clients. Over the past 12 years, Vij has led the company to 600% growth, expanding the Baton Rouge-based workforce and adding offices in New Orleans and Silicon Valley. In the last two years, the company acquired assets from local tech firms Teknarus and InfiniEDGE, enabling it to expand services into web development and marketing.
General Informatics has invested nearly $40 million in a new 8.5-acre technology office park and lifestyle center at Highland Road and Bluebonnet Boulevard called @Highland, which will house its headquarters. It opens next month. General Informatics' steady expansion has also helped combat Louisiana's perpetual struggle with brain drain by retaining computer science graduates of LSU and Southeastern Louisiana University. Vij looks back on General Informatics' growth with enthusiasm, but says 2018 is going to be a big year. "The growth has been nice," he says, "but we feel strongly the best is yet to come."
Beverly Brooks Thompson
Class of '08
Houston native and LSU alumna Beverly Brooks Thompson earned national acclaim for directing Forever LSU between 2006 and 2011, the university campaign that raised $798 million, surpassing a $750 million goal.
Success led to her next post as vice president and executive counsel with the national fundraising consulting firm Pursuant Ketchum (now Pursuant), where she set strategy for high profile clients that included The Pratt Institute in Brooklyn, New York, Sigma Nu Fraternity, Arizona State University's Sun Devil Athletics and others.
"It was an incredible learning experience, and kind of like drinking from a fire hose," Thompson says. Eager to spend more time at home, she accepted a position as president and chief development officer of the Foundation for Woman's at Woman's Hospital, where she established Woman's first 501(c)3 foundation, seated its board of trustees and implemented new programs to support the hospital. "I feel like I've carried the two greatest business cards in Baton Rouge: LSU and Woman's," she says.
But the call to open her own business was powerful, Thompson says. She opened Brooks Thompson Consulting in January to work with nonprofits tackling major projects, high net worth individuals, family foundations and corporations. "Our goal is to help people approach philanthropy more strategically," she says. "We want to help them do good, better."
Patrick Coogan
Class of '12
Patrick Coogan continues to lead Champion Wealth Management, the firm he founded in 2009 after working in the field of financial planning since 2002. Since 2012, business has doubled as the firm has continued to expand a traditional client base of older retirees and build a niche market catering to professional athletes.
Coogan, a Baton Rouge native who played for two championship LSU baseball teams and the St. Louis Cardinals, understands the inverse pattern by which athletes earn money. "As a professional athlete, you make your wealth early in your career," he says. "It's flipped on its head from traditional planning. In fact, in my world, you retire twice."
To help expand that side of the business, Coogan brought on private wealth manager Chad Durbin, a 14-year veteran of Major League Baseball who has helped attract new clients from around the country. When he's not working, Coogan says his most gratifying volunteer pursuit has been coaching his three sons' youth sports teams. "The most important lesson I want kids to know is how to be a good teammate," he says. "It's a prerequisite to being a good family man and good civic-minded person."
In November, Catholic High named Coogan to its Grizzly Greats Athletic Hall of Fame.