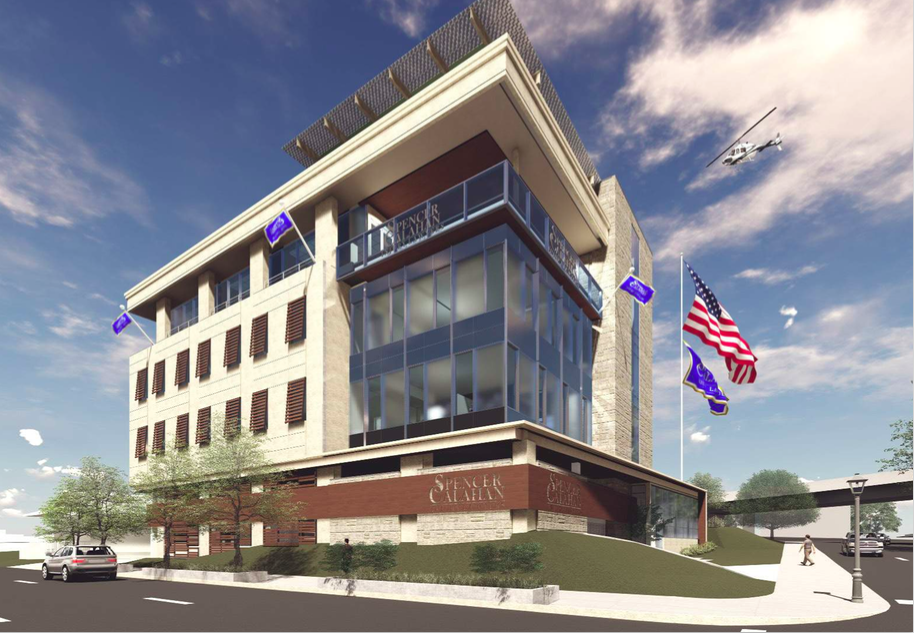 Spencer Calahan has begun work to build a new five-story office building in downtown Baton Rouge near the Pastime Restaurant at 252 South Blvd. that will cost the attorney between $8.5 million and $9 million.
GraceHebert Architects is designing the building, which will be located at the corner of South Boulevard and St. Louis Street. There will be two levels of parking, three levels of offices and a helicopter pad on the roof."We want something classy, we want something tasteful," Calahan said at this morning's Downtown Development District meeting.
Work crews have already started demolishing a number of aging houses on the site, and construction of the building is set to begin this summer. Calahan expects the building to be completed about 14 months after ground is broken.