News alert: Baton Rouge metro to recover lost jobs from pandemic by 2022, economist Loren Scott says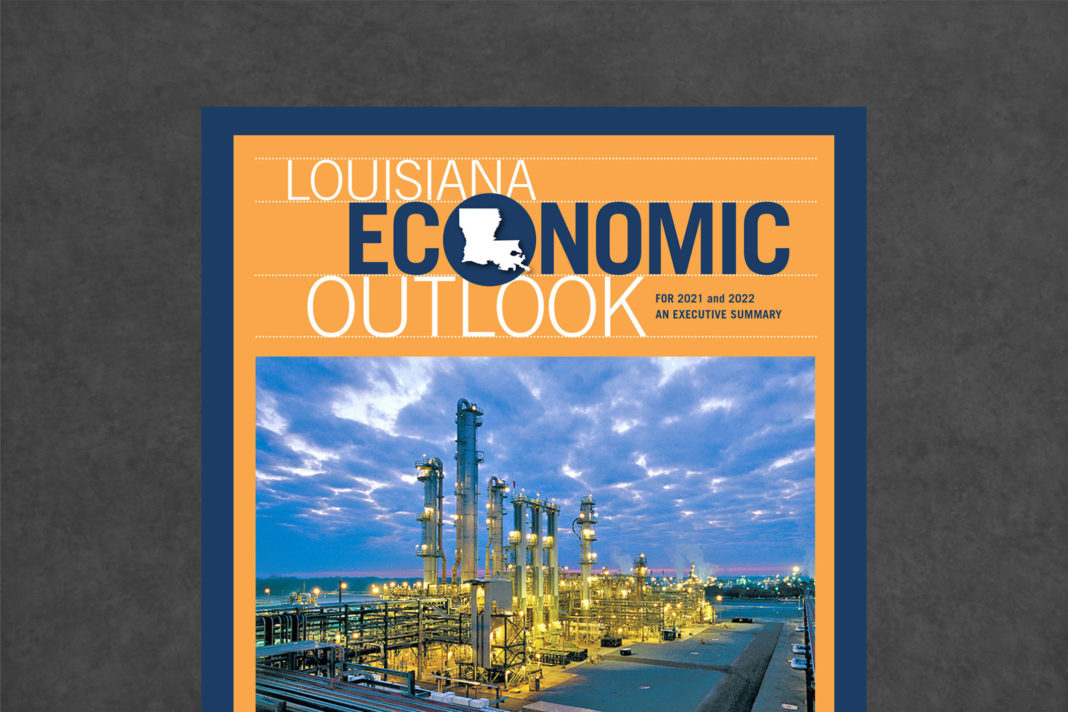 A post-pandemic resurgence by the retail and restaurant sectors, a rebounding local casino industry and, perhaps most importantly, a surge in industrial construction is projected to help the Baton Rouge metro economy to recover by 2022 the significant number of jobs lost this year due to COVID-19. And that's one of the more optimistic forecasts as economist Loren Scott says the statewide recovery from the pandemic will be a long one.
Scott delivered his annual Louisiana Economic Outlook as the keynote speaker of Business Report's Top 100 Luncheon today, honoring the Top 100 private companies in the Capital Region.
The Baton Rouge MSA was one of the hardest-hit metros in the state by the pandemic and its related stay-at-home orders, with some 52,800 jobs—12.7% of the metro's workforce—being shed in April. The recovery here won't be quick, Scott warns, and will resemble more of a "Nike Swoosh" than a straight "V." The recovery projection hinges on a few key assumptions becoming a reality.
Banking on large petrochemical plant turnarounds, the resumption of construction on stalled industrial projects and final investment approval on new projects, Scott projects the Baton Rouge metro to add 17,300 jobs in 2021 and another 5,800 in 2022. He goes on to say that a resurgence of the restaurant and retail sectors hit hard by pandemic-related closures, along with an increase in industrial construction and the anticipated start of several big-dollar public-sector infrastructure projects, will drive Baton Rouge metro growth.
"Going into 2020 this MSA was in the midst of a major industrial construction boom that really started in about 2012," Scott says in his outlook. "At this writing, we have documented $4.2 billion in projects underway and another $6.2 billion in projects that have been announced but have yet to receive a final investment decision."
One note: Scott's forecast was written prior to Hurricane Laura devastating Lake Charles and impacting much of central and northern Louisiana.
The Baton Rouge metro is one of three metros in the state expected to recover all of its jobs lost to the pandemic by 2022. The Alexandria and Hammond metros are also expected to make a full recovery in the next two years. 
Scott's employment projections put Baton Rouge in third (out of nine metros) in terms of percentage growth, trailing Lake Charles and New Orleans.
Statewide, Scott forecasts Louisiana will leave 2020 with 105,400 fewer jobs than before the pandemic took hold. By the end of 2022, the state will have recovered about 90% of those jobs, with 72,600 jobs to be recovered in 2021 and another 21,500 jobs in 2022.